The 2019 Robotics Summit, which took place in Boston in June 2019, focused on the development, manufacture, design, and delivery of commercial robotics. The Summit shared space with the DeviceTalks and was located at the Seaport World Trade Center.
A multifaceted educational event, the Robotics Summit addresses technical issues related to developing intelligent systems and commercial robotics.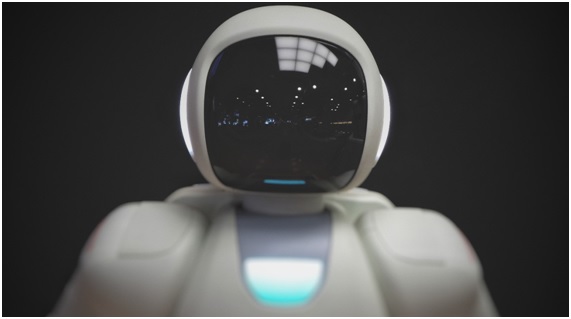 Below you can find a list of notable participants:
Elmo Motion Control
Focusing on displaying precision powering and processing technologies for robotics, the Summit counted on the presence of Brian Mason – Elmo Motion Control's business development manager – who presented robotic motion controls and answered questions about novel ways to control and power robot joints with less cabling and miniature network-based servo drives. Check out this video to see Brian Mason giving the booth tour.
In his "Complete Motion Control System in the Palm of Your Hand" sessions, Brian Mason focused on how miniature motion-control systems will simplify product design and programming.
Elmo provides an extensive range of performant motion-control technologies that are applied in a wide variety of fields:  Robotics – humanoid,  industrial, collaborative; Mobile robotics – RGV, AGV, UGV; Medical – bionic, surgical, MRI & X-Ray machines, rehabilitation; Industrial – SMT machines, packaging, smart warehouse, inspection, assembly, etc.
Infranor
Around since 1973, Infranor has focused on providing high-quality, high-performance, and customized servo solutions for numerous industries such as semiconductor, packaging, web control, metrology, military, metal forming, flight simulators, or nuclear power.
Performance Motion Devices
Performance Motion Devices focuses on providing high-quality multi-axis motion control solutions and outstanding technical support. They offer pre-programmed ICs, amplifiers, digital drives, machine boards, and user-friendly software, making development, design, and validation predictable, fast, and low-risk.
PI
Another prominent participant, Physik Instrumente, makes precision subsystems, actuator and motor types, and various kinematics iterations: Piezo Mechanisms and Positioning systems, hexapods, Photonics Alignment, Air Bearings, Nanopositioning, Micropositioning, rotary stages and linear motors for OEM & Research.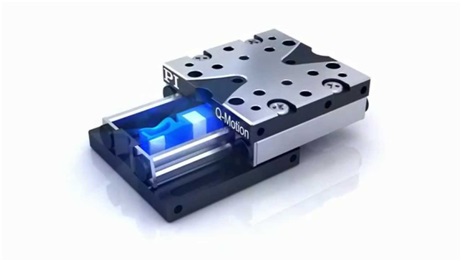 This is the smallest miniature linear stage developed by PI.
Kollmorgen
Kollmorgen frameless, servo, and stepper motion solutions are a crucial part of a wide variety of robots such as collaborative robots, medical robots, or industrial articulated robots. With a well-established track record on robotic innovation that spans over 100 years, Kollmorgen has developed thousands of motor designs and mobilized countless robot joints and robotic arms. Their industry leading torque density ensures lighter, smaller, and faster robots.
Kollmorgen's exhibits included:
AKM2G Servo Motor: the most efficient power and torque density currently available on the market, offering OEMs the possibility to enhance performance and speed and cut costs and power consumption. Highly configurable, the AKM2G Servo Motor has 6 frame sizes with up to 5 stack lengths, as well as a wide variety of selectable options (e.g. feedback, performance capabilities, or mounting). The AKM2G Servo Motor can be easily fit into existing designs.
Robotic Gearmotor Demo: the award-winning frameless motor solutions provided by Kollmorgen integrate seamlessly with servo drives, strain wave gears, and feedback devices, forming a compact and lightweight robotic joint.
AGVs and Mobile Robots: Attendees could learn more about the scalable vehicle control solutions offered by Kollmorgen for material handling in smart factories and warehouses using AGVs and mobile robots.
JF Shaw
The J.F. Shaw Company, Inc. provides a wide range of components used in automation and robotics: sensors, motors, connectivity equipment, drives, spur gears, industrial belts, couplings, pulleys, end-of-arm tooling that include electrical and pneumatic grippers. Around for over 40 years, JF Shaw provides expertise in the integration and design of Industrial Automation machinery, components, and systems.
Celera Motion
Dedicated to developing high-quality precision motion solutions, Celera Motion offers a dynamic group of products: Zettlex inductive encoders, MicroE optical encoders, Applimotion direct drive motors, Westwind air bearing spindles, and Ingenia servo drives.  Their components and mechatronic systems are meant to solve application-specific challenges for OEMs from all over the world.
IKO International Inc.
Placing their bets on innovation, originality, and know-how, IKO produces quality needle bearings, precision positioning tables, linear motion rolling guides, and machine components. Their C-Lube technology ensures maintenance-free, long-term lubrication. Besides, IKO offers customized solutions for unique manufacturing situations such as vacuum environments, clean rooms, or dust/spatter and high temperature protection.
Universal Robots
Providing flexible, collaborative robot arms, Universal Robots has reshaped industrial robotics. Their innovative force-sensing technology ensures that the robot stops operating when an employee walks by, thus eliminating the necessity for safety guarding. While most traditional industrial robots are hardwired in a cage, the lightweight robots developed by Universal Robots can be moved around. The UR Robots can be programmed intuitively: it suffices with grabbing the robot's arm to teach it the desired movement. Or, if preferred, the touch screen can be used to program it. The Polyscope GUI runs on Linux OS and allows easy customization of specific tools and tasks. Universal Robots' portfolio includes the UR3, UR5 and UR10 robotic arms, their name reflecting their payloads in kilos.
As robots are steadily moving from warehouses and factories to working alongside humans, there is a pressing need for enhanced safe motion. In "The Robotic Safety Landscape — What You Need to Know" session, Ryan Braman, an engineering manager at TUV Rheinland, underlined the importance of speed and safety monitoring in collaborative operations.  Under this scenario, there is no wonder that more and more start-ups dedicate their efforts to designing and manufacturing performant drives and servomotors. Let's take, for instance, Rozum Robotics, an ambitious start-up that is already counting on Samsung's support. Their servo drives guarantee motion precision and full controllability and have a wide range of possible applications: robotics, industrial machinery, entertainment, model building, and the list can go on.
Developers and engineers are aware that quality motion control plays a crucial role in the success of robotic systems. The continuous optimization of such systems for precision, speed, cost, and safety requires a deep understanding of the software and hardware components and how they are connected.
Events such as the Robotics Summit & Expo 2019 provide excellent opportunities for getting acquainted with the latest motion-control technologies and their commercial applications.