In the present day, women are not how they used to be a decade back. They are not just carrying on the duty of being a homemaker, they are now creating a successful business and emerging as leading entrepreneurs. It's irrespective of gender that everyone can get successful with some good home business. In 2019, my dear friends, you do not have to worry about ideas to help you earn a side income. There are hundreds of opportunities and tons of small business ideas to let you earn a side income even up to 6 figures.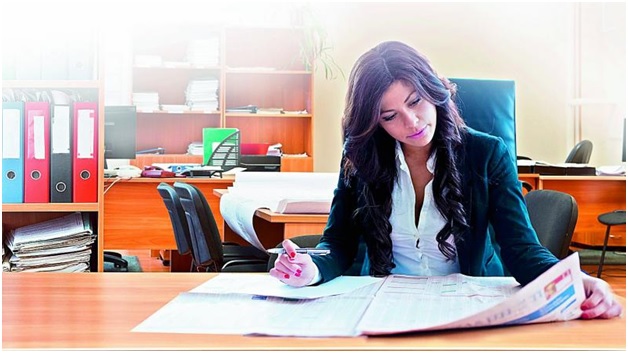 Here are a few ideas for every individual at home to earn a side income this year. Get going and who knows you could get extremely wealthy by the year-end. You can even check out https://www.journalreview.org/best-online-business-to-start/ to know about some small business ideas for beginners.
1). Become A Freelance Writer for Blogs
If you think you can grab the attention of a reader through your writing, then there will always be work for you on the internet. Freelance writing is a solid small business idea that is used by many women around the world to earn a respectable living. Nowadays, there is an overflow of information on the internet and this content doesn't make itself. With a little composition and language skills, anyone can sell their content to companies.
You can choose the niche of online writing depending on your area of interest. If you love to write about movies or games you can write such entertainment articles. Or if you are the type who has an interest in writing about mobiles, gadgets or digital products, you can opt for technical writing.
2). Share Your Knowledge
The easiest way to earn side income is by sharing your knowledge with others. Women tend to have knowledge of various fields and they can make use of it. Start selling courses virtually on subjects of your choice. Online courses are really popular and many look forward to online training in 2019.
With a little knowledge of the digital tools required for teaching and marketing your courses, you can earn plenty of money. And the bright side is the startup cost for this business is quite lower when compared to others.
3). Photography And Videography
In 2019, there are many women who are showing their talent in photography and videography. This talent can be utilized to earn a side income. You do not necessarily need a DSLR camera to sell your photographs. Nowadays, smartphones have high-quality cameras. If you have a photographic eye and a smartphone in your hand, then money-making is simpler.
There are many sites and apps which pay you cash for uploading original photos. The emergence of social media platforms like Instagram which are photo-obsessed has made it necessary for companies as well as celebrities to have good photographs. One can take up photography and videography as a side income job or a full-time job. There are many successful female vloggers, photobloggers, and photographers.
4). Online Surveys
Online surveys can prove to be a great way to earn a good income without much effort. You can do this even while you are involved in some other work. Companies pay you for simply taking surveys so that they get to know what type of products they need to offer to the public. By giving your feedback you are eligible to earn a few bucks. The advantage is that you do not have to spend anything on getting the income.
5). Invest In Online Real Estate
Online real estate is not that complicated as the local real estate business. Yet, you can earn loads of money. And you do not have to invest thousands of dollars, you can start with minimum investment. You will earn the money through interest payments and property income. The women at home can do really well financially with investments in real estate.
6). Try Making Money Via Amazon
Amazon is a great platform that provides lots of side income opportunities. Women who find themselves with plenty of time can choose a job from marketing to selling products or becoming a work-from-home customer service agent. The options are endless. You could sign up for the Amazon affiliate program and start sharing the links of products on Amazon on your blog. Or else, you can choose the Amazon FBA program. The 'fulfillment by Amazon' program requires you to find the right products and ship them to the Amazon warehouse. One can earn a considerable amount through this.
7). Be A Virtual Assistant
This is another popular job among work-from-home folks. Virtual assistants basically act as a secretary who runs customer support, email load, and scheduling. Everyone from small businesses to corporate leaders needs help sometimes. They turn to the internet to find somebody who could handle their schedules, sort their emails and market research for their product, and so on. Moreover, it is a kind of job that requires no prior experience. So, if you think you are organized, responsive and good at communication, then you can try your hand being a virtual assistant. Article contributed by Hari babu from TechAriz!
Click here to learn more about corporate secretary services in Singapore.