Dream kitchens are typically ones that have an island or some island-esque feature. Why wouldn't you want an island in your kitchen?
They're extremely functional, the separate the room well, and they just look fantastic. The primary concern is typical that an island would be too expensive, but we're here to help you out with some kitchen island ideas on a budget.
Kitchen Island Ideas on a Budget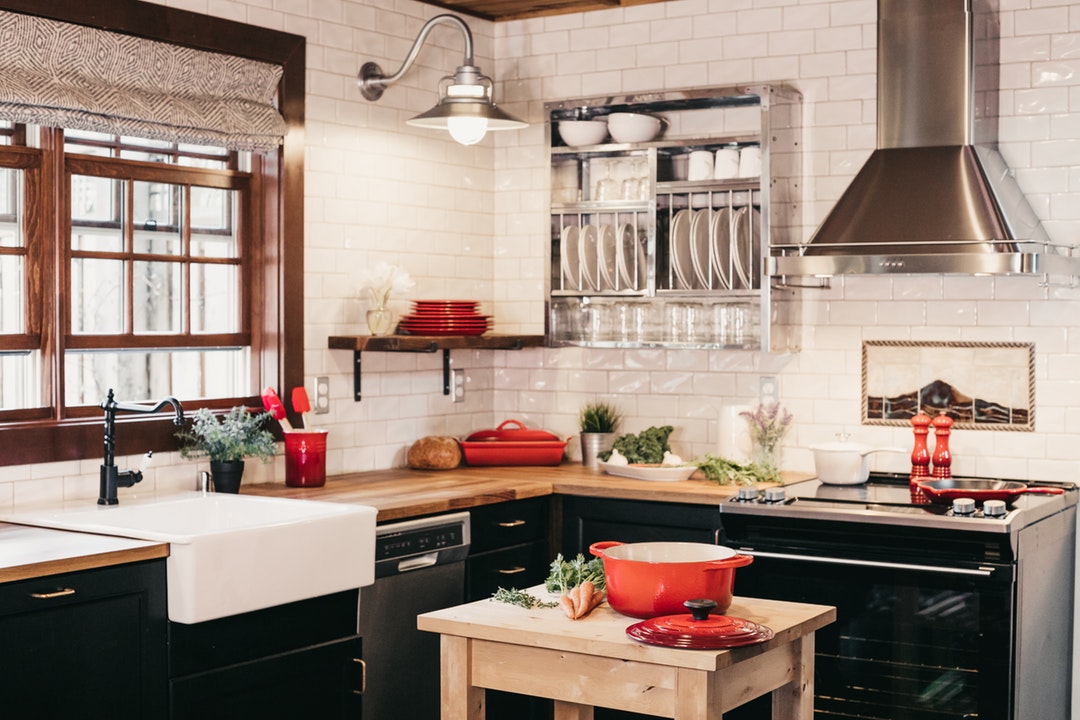 It's true– some kitchen islands are quite expensive. That doesn't mean that they're all expensive, or that you even have to go with the traditional conception of an island.
Keep an open mind and consider the following ideas:
Refinish a Used Island
People are always moving and upgrading their kitchen fixtures. While new and clean islands are ideal, there's nothing wrong with taking on a piece with a little more character.
Browse around on social media or buying and selling sites like Craigslist for islands for sale. Because they're often large pieces, you might be able to find great deals on quality islands for just the cost of moving them.
Repurpose Other Materials
An island is essentially a version of a large table. There's nothing stopping you from placing any other item with a flat surface in the center of your kitchen and using it as an island.
Take a look around your garage, thrift sales, thrift stores, and junkyards for large pieces that could double as a kitchen island. See options like plants and decorations to place on these materials to tie them into the general scheme of the room.
Double Your Kitchen Table
If you're tight on space and you really want an island in your kitchen, consider buying a kitchen table that could also serve as an island.
This seems a little clunky, but it doesn't have to be. A kitchen table can sit high if you've got the chairs to match, and there's not too much trouble in moving the chairs aside when you're done using them to make space for the function of an island.
Rethink Size
An island can be small, large, or anything in between. Think about what you'll be using the island for and match your island to the space you'll need.
A large, expensive island is only as good as the things you use it for. So, if you're only going to need a small amount of space, save money and purchase a smaller fixture to use.
Repaint Your Island
If you've already got an island but it doesn't match the feel of your new kitchen, don't just ditch it altogether.
Many times, we waste valuable pieces because they don't match the styles of the day. You can simply repaint or repurpose your current items to fit in with the style you're going for.
Build Your Own
Feeling handy? You can craft an island on your own terms if you have the know-how. This might seem difficult, but you're more powerful than you give yourself credit for.
Follow an online guide or two, and try your hand at the craftsmanship.
Disguise a Table
When you're peering around your home in search of things to use as an island, don't get discouraged if none of them match what you're looking for.
You can consider throwing a tablecloth or sheet over a table and try it out as an island.
Touching Up Your Home?
Hopefully, this article showed you that finding kitchen island ideas on a budget is easier than you would think. In fact, decorating and reimagining your home can be an easy and enjoyable process.
Explore our site for things like plants, decorations, home improvements, and more to boost the quality of your home.