Whether you are looking for a quick makeover for your home, or are just moving into a new house, you will be pleased to know that you can easily style your home with the help of a few tips.
Everyone wants their house to look good. Just because they have a limited budget, it does not mean they should be deprived of a chance to revamp it. You don't have to spend hundreds of dollars on your house's furniture and decoration pieces when you know the basic tricks. There are many interior design styles that can fit your budget. A thing as simple as a mirror, or a lamp, can change the entire look of any room. You would be surprised to know that you can make your house's interior look fashionable on a small budget.
To style your house on a budget, you need to learn the answer to two questions.
What key pieces/furniture do you need to buy?
Where to find furniture at the lowest price possible?
These two points will help you a great deal in figuring out how to manage your money and use it in the best way possible. Here are some tips for all those people who want to give their house a new look with a limited budget.
1.    Accessorize Your Rooms
Home accessories have a purpose. They are used to complement the look of a house, just like we have our own accessories (watches, glasses, etc.) to complete our outfit.
However, you cannot go to a store and pick the accessories you like. There are going to be thousands of options, but the art of interior designing is to find that one object that will look the best in your room.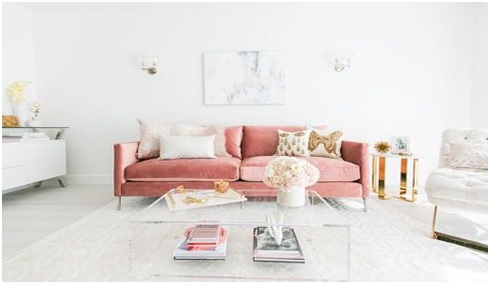 Another mistake many people make is that they go to the store without making a list of items they need. When you go to buy something without deciding what you need, you will end up confused and lost. It will be easier for you to look for a good floor lamp for your living room. However, in case you don't know if you want a floor lamp or a table lamp, you will waste your time and end up making a mistake. A great way of accessorizing a room is by using magazines or books. Bedroom Furniture also needs to check out.
2.   Get an Area Rug
Adding texture to your rooms is an important step, and one way to do that is by having an area rug. An area rug gives the room a comfortable look while adding to its beauty.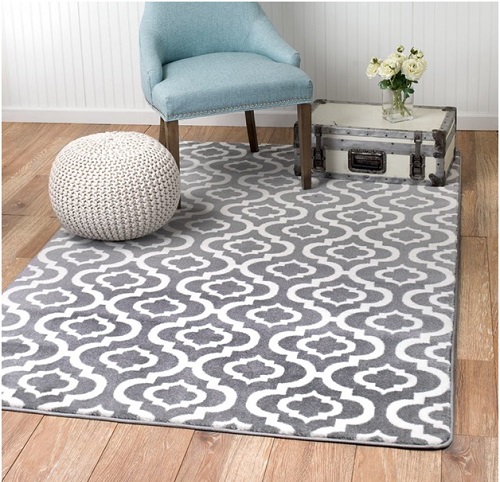 Area rugs help ground your furniture groupings, add interest to an area, and define the rooms. Interior designers recommend that furniture should sit on the area rug. If you cannot do that, at least the feet of your furniture should touch a portion of the rug. Also, prevent the carpets from loosening by installing rug pads under them.
3.   Buy From Thrift Stores
One thing that I found extremely common is that people do not know how to spend their money. These people can have a flexible budget, but if they don't know where and how they should spend their money and time, their house will look like a disaster. For example, an expensive sofa means nothing if it is not looking good with the theme, or if it is too large or too small for the room.
Normally accessories can cost you a lot because you have to buy them for every room. But if you know where to look, you will save a lot of money. If you are looking for amazing deals, you can find plenty of discount home stores that will offer you wonderful finds.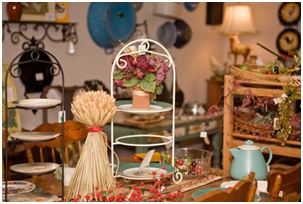 4.   DIY Projects
Some people are really good at maintaining their houses. The reason why they can manage to decorate their homes so well is through their creativity. These days finding a DIY project on the internet is not a difficult thing. If you are up for the job, you can create anything on your own without spending more than a few dollars.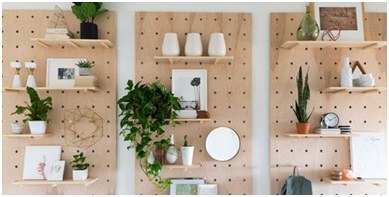 If you want to add some lighting in your room, but cannot find a budget-friendly lamp/lantern, make one! Lanterns are getting quite trendy these days, and they are extremely easy to make. You can craft bamboo orb lights for your bedroom with bamboo strips. Take a light bulb and secure it inside the orb. Attach the lantern to the ceiling by using sturdy hooks.
5.   Shelves
Shelves can instantly beautify your house, and no shelf can look better than a fitted one. You can make any piece look customized if it is fitted into your home. Whether it is a bookshelf or a kitchen cabinet, it will look a lot better when it is fixed perfectly in your house.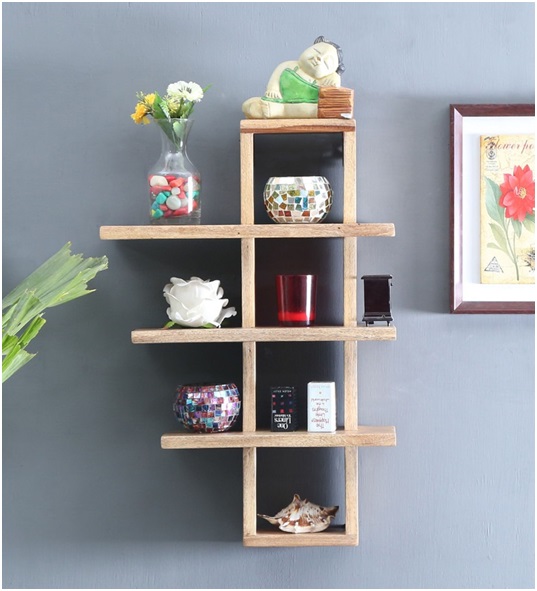 The easiest and most effective way to achieve this look is by having the shelves extend from the floor to the ceiling. When a bookshelf is fixed on an entire wall, it will have a greater impact than a rack that is standing alone.
If you cannot have an entire shelf fitted in the wall, you can do something that is closely similar. Get single shelves, matching the size of your wall, and then nail them up! Adding multiple single racks on the wall will give the illusion that you have a fitted shelf in the wall!
6.   Update Your Appliances/Fixtures
A quick and easy way to decorate without spending any money is to update your old fixtures. Some rooms, especially the kitchen, can have knobs, handles that need replacing.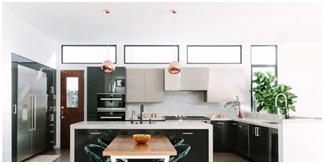 If you are going to restyle your house, you need to fix the things that need fixing. For example, fix any appliance that is not working. If any room or fixture is dirty, clean it. A good-looking house does not have any dusty shelves or blackened lights. If your wall or furniture needs fresh paint, give it to them! These are the inexpensive details that will give any house a high-end sheen.
Restyle your home with a small budget and bring your personality into the décor! Happy Decorating!