We've all been witnesses to the shockingly short attention span most Americans have today. Blame it on smartphones or social media, but the fact is that our minds are always hopping from one thing to the next.
That's why it's so important that when you connect with a new customer or contact, you need to give them something to remember you by. Nothing does that better than promotional products.
The trick is keeping your products in customers' hands and out of the trash can. If your selection feels lackluster, try these promo giveaway ideas.
Promo Giveaway Ideas Your Customers Will Love
Pens and notepads are great, but sometimes customers get flooded with them. Stand out with these more original ideas.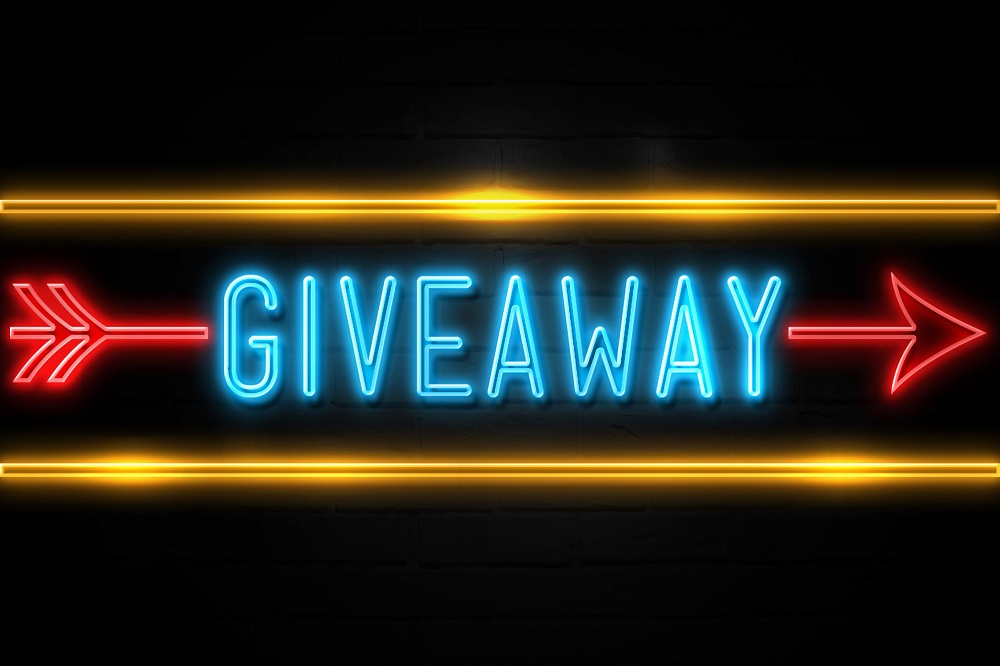 Glass Water Bottles
As you brand your business, you want to send the message that you care about your customers. One sly but effective way to do this is by giving away items that benefit their health.
A glass water bottle is healthy in several ways. First, it encourages people to drink more water. Second, a glass bottle appeals to the increasing number of people who are avoiding plastic and the contaminants that come with it.
As an added bonus, glass water bottles give off an environmental vibe. After all, they help to keep disposable plastic bottles out of landfills.
Whether they realize it consciously, customers will think of you as someone who cares.
USB Hubs
Disc drives are going the way of the dodo bird. Today, USB ports are how most storage drives and accessories connect to our computers. This is especially true with business technology.
There never seem to be enough ports to go around. You can help your customers with this by giving away USB hubs. These hubs add several new USB ports to any computer.
This gives you a unique advantage too. With the hub sitting on their desks, customers will see your logo day in and day out. Before long, they'll think of you as a trusted friend.
Custom Buttons
Everyone loves a conversation starter. Why not give on to your customers in the form of personalized buttons?
Buttons are especially handy if you have younger clientele. They love using buttons to adorn their bags. Plus, your logo will stand out anywhere they go.
Make sure you keep the design simple. When you place an order, choose a button size that makes your logo easy to read.
Hobby Kits
Especially for B2B businesses, it's easy to get stuck in the rut of giving away business items alone. There are only so many stress balls and pencil cups a person can have.
If you want to encourage your customers to put some fun back into their lives, try giving away cool kits.
You could opt for something related to your field or go for broad people-pleasers. Consider a golf kit with your logo on some tees, balls, and a cleaning cloth. The key is to give away something your customers will enjoy so that they think of you with a smile.
Reusable Straws
If you're trying to brand your company as a friend to the environment, reusable straws are a great way to send that message.
There has been plenty of publicity lately around the damage plastic straws do to the planet and its animals. You can solve that problem with straws made out of stainless steel, glass or other materials.
Brand them with your logo and you have a promo giveaway.
Yo-Yos
The yo-yo is one of those items that had waves of popularity over the years. Most of your customers will have fond memories of the yo-yo-ing days of their youth.
Yo-yos offer a significant amount of space on which to show off your logo. They also create a positive association with your brand in customers' minds. They can be the hit of any conference as customers embrace their inner children.
As an added bonus, you can expect to be the only one of your competitors to be giving away yo-yos. They're uncommon enough to make you stand out.
T-Shirts
Branded shirts aren't the most creative promotional giveaways. There's a reason they've earned a spot on this list, though. They have a proven track record of success.
Customers love getting free t-shirts, and you can bet that they'll wear it to the gym or out to lunch on a Saturday. Not only does this keep reminding them of your brand but it gets your brand in front of everyone who sees them too.
You can make your own t shirt online that can be even more effective if they have a clever saying or unique design. You want them to catch bystanders' eyes. It's even better if they can get people to ask about the shirt and the story behind it.
Multiuse Keychains
Your customers have to carry around their keys wherever they go. Why not make those keys more useful?
There are plenty of keychains available that have tools built into them. We're talking flashlights, bottle openers, storage drives, screwdrivers, compact mirrors, and more.
With your logo on their keychain, customers will have a constant reminder of your brand. They'll also appreciate having that handy extra tool when they need it.
Remember that the "multiuse" part of the keychain is important. A keychain that only shows your logo won't get added to that key ring unless it serves a purpose.
Making an Ongoing Impression
There's no shortage of benefits you can enjoy by giving out promotional products. They're a great addition to your brand visibility.
While any giveaway will make your customers smile, some will make that smile larger than others. The promo giveaway ideas above are sure to create a lasting impression and continue to bring results for months or years to come.
For more awesome tips for your business success, check out more articles on our business blog.