Amazon is undoubtedly the most popular and world-renown online market place where almost anything can be found. It began as a small online store for selling books. Even with its diversification, amazon remains a leading online book store and a huge source of their revenue. You can also learn how to sell books on Amazon and make money. This is primarily a good idea if you have books that you want to offload. It also offers a great learning experience if you choose to launch your product on Amazon.
The books business is still very dominant globally. You can sell e-books, audio books as well as the most popular print books.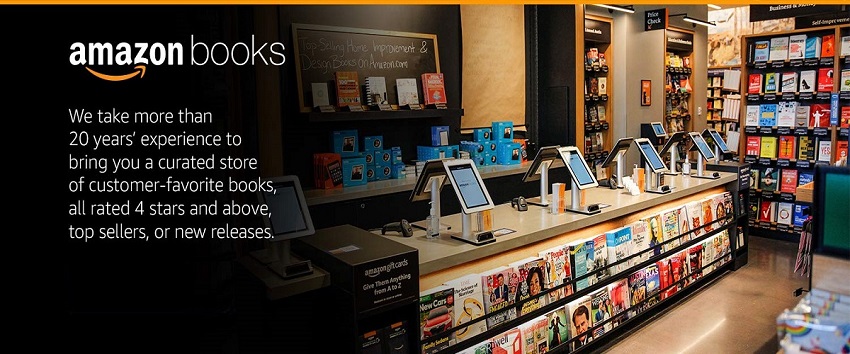 Let us first look at how to find the books that you want to sell on amazon.
Selling the books that you own. It is one of the simplest ways of finding books and most people usually start this way. You can select some of the textbooks, rare collectables, comic books, hardcovers and many others that you own and put them up for sale.
Book sales: You can hunt for books to sell on amazon in book sales from booksellers or libraries near you. To get a few good picks, you can carry your book scanner.
Online arbitrage: This is where you purchase the book from one online source at a lower price and list it on amazon at a different price. Such sites include e-bay, craigslist and many others.
Wholesale purchases: You can purchase books in bulk at a lower price from various sources for listing online.
Closing Sales: You look for books in any moving sales where you can find extensive collections of books. You can make an offer to buy a whole collection for a few bucks.
Some people are always looking for places to offload their books collections, and you can get them at no charge. You can be on the lookout for such cases in online book clubs or groups. However, you need to be careful as some sellers could be offloading books that are not selling.
Books that sell on Amazon
If you are planning to have a lucrative bookselling business on amazon, it is essential to know the books that most people buy. There are very many books available, and you need to have a system for sorting them out. The best way to do this is:
Checking out the Best-Seller Ranking. All products on Amazon are usually branded with a "Best Seller Rank" or BSR. Products with a lower BSR sell more. You can find a books BSR on the listing page of that particular book. You can choose to sell books with BSR lower than 100,000.
Estimating the likelihood of selling a particular book. There are various online tools that you can use for this, such as Keepa, Book Scanner, Jungle Scout, and many more.
Listing books on Amazon
The next step after getting your books is registering to become a seller on Amazon and listing the books. To list the book, search the book's ISBN on the search bar on Amazon. The book's ISBN is located on the barcode or inside the dust jacket of the book. Books that were printed before 1970 do not have the ISBN. In this case, the book's title is usually entered manually.
You can then click on "Have one for sale". Here, you will be required to fill in additional information regarding the book that you are selling. Such information includes:
SKU: This refers to your code for the book. It should be something that you will remember, though when left blank Amazon can generate one for you.
The Price: It is recommended to list the lowest price for the book.
Quantity: When you have more than one book that you are selling it is advisable to fill in this section. If you fail to do this, the default listing unit is one.
Condition: The book can be New, Like New, Very Good, Good or Acceptable. However, it is good to go through Amazon's terms to understand the requirements of the books that you need to be selling.
Fulfilment channel: it can be FBM or FBA.
Fulfillment Channel
This refers to how you will fulfil your orders on Amazon.
FBA (Fulfilment by Amazon): Here, amazon picks, packs and ships the book on your behalf when a sale is made. You pay Amazon an FBA cost where they keep your inventory and offer customer service.
FBM (Fulfilment by Merchant): In this case, when the sale is made on Amazon, you pick, pack and ship the book through your chosen carrier. Here, you are responsible for storing your inventory.
Ensure that you are providing excellent customers service to your clients. You can also advertise your business on social media to scale it up.