Whether you are an entrepreneur, a doctor, a businessman, an engineer, a designer, a developer, a digital marketing specialist or a tech evangelist; irrespective of what your profession is, there is one thing that we all share in common. If we want to see ourselves at the top, we need to master the art of perfect storytelling.
Storytelling has subconsciously played a significant role in becoming the most powerful marketing approach ever. After all who doesn't love a great storyteller? How did you achieve your goals? How did you become successful? What hurdles did you face and how did you counteract them? All such questions and many more comes into our mind when we think about our past experiences.
Stories help us share our personalities. It helps us create a powerful connection between ourselves and our readers. We live in a day and age, where technology empowers our very stance in life. Social media has become a common norm in society. More than a billion eyes are constantly skimming through the live feeds and are eager to learn or watch something new! Something which is completely out of the box…
They say it only takes a fraction of a second to capture the mind of your audience. What better way is their & than publishing an attractive story for the audience!
So, is it possible to narrate a story on social media? Can we create something not too long but neither too short nor too hasty and neither too dull?
Turns out there are a thousand ways how you can use social media for storytelling.
Here are five creative ways which can make you an amazing storyteller on social media!
Write Your Entire Brand Story on Facebook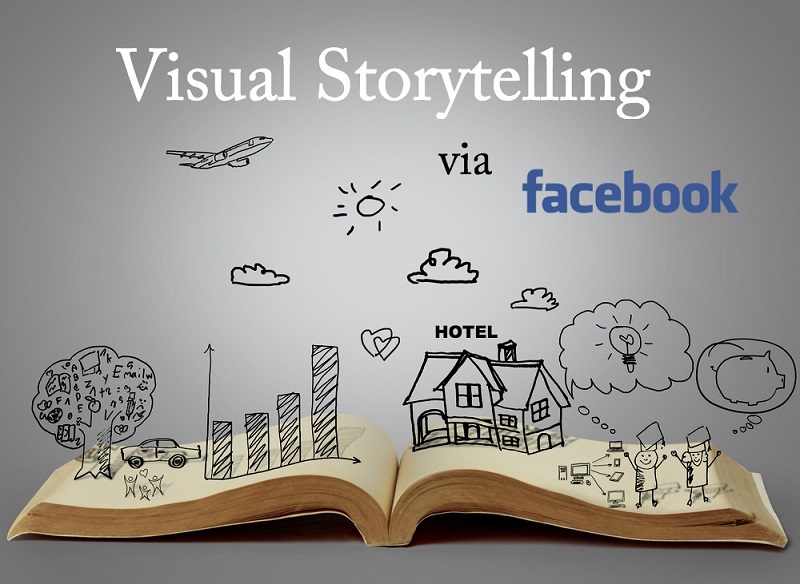 Now you must have heard about this quite a many times that shorter post (~ 120 characters) has a better click through rate than a longer post. But, that's not what recent research study on Facebook reveals! Facebook Insight reveals that the click through rate on "see more" option for long posts is far greater than that of a shorter post.
It shows that people have more faith in you that you are not only trying to convert them to your website; but you're only eager to share a worthwhile knowledge with the viewers. One of the best examples of such a use-case that I can come up with at the moment is the famous "Humans of New York" official page. Do you see how many clicks does every single post on their page get? Not only do they get clicks, but they also get shared, liked and commented by the global audience.
You can also follow the same strategy as the one followed by "Humans of New York." You can craft an entirely different story (your own story) which shares an insight about your particular brand. And, you can also add some really cool images which will automatically appear at the end of your posts to grab attention. So, without even putting much of an effort, you will be creating a good amount of following.
Create a Caption with a Strong Narrative on Instagram
I don't know how often you use Instagram to send out your brand voice, but there is no denying the fact that Instagram is the second largest social media platform in the world. If you're planning to publish a post on your Instagram account, don't just settle for high quality images only. A strong narrative fitting right into your caption will not only do wonders, but it will also attract a desired number of audience to experience what you experienced while clicking that specific hi-resolution image.
NatGeo has an interesting and informative Instagram account which educates about some remarkable events, historic landmarks, culturally diverse economies and wildlife through their amazing imagery. However, they also write a very strong narrative sometimes adopting the very essence of epic storytelling which takes you into the moment by simply viewing the beautiful images. How about the next time you go live with your Instagram post add a short 3 line narrative into the caption?
I am sure it will give your brand a long-awaited boost it deserves.
Or Create a Tweet Storm with Relevant Hashtags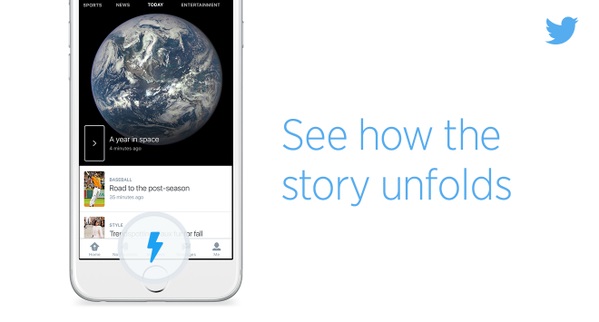 If you have already passed on Facebook or Instagram, then you are left with one other social platform that can turn the tables for you. Wait what do I hear, Oh yeah baby! It's Twitter.
But wait, isn't there a number of character barrier on Twitter which limits us to share everything we want to say? Yes, there is one. Does it matter? I don't think so! You can still share your life on Twitter… who says you have to do it in one Tweet alone!
Create a Twitter Moment and use relevant hashtags to tell your perfect story to the whole world. You can break your story down in parts (¼, 2/4, ¾, …) or you can simply keep rolling out updates on Twitter one after the other, it will eventually become a powerful storytelling train.
Hashtags can become a great asset which will enable you to curate stories. You can also use some popular hashtags and can even update your own tweet as one among the latest trends. However, it is not necessary that your trendy hashtag may always go viral. Yet, you will still be able to make an impact among the audience. So if you haven't considered making a Twitter Storm for your brand yet, go ahead and give it a try! I am sure you and your community will have a thriving experience.
Concluding Thoughts
So here are some amazingly creative ways on how you can tell the perfect story for your brand. It doesn't matter whether you are a perfect wordsmith or not! To tell a great story, all you have to do is be original and be yourself. Let the rest of the magic happen on its own and you will be marveled when you will observe some gratifying returns coming back from the audience.
When was the last time you pondered on penning down your social media story? Can't do it on your own! We are a digital marketing agency who are willing to help you create one. Just share your story with us 🙂