It wasn't very long ago that Pittsburgh was referred to as "Dirty Burgh" due to its many steel factories.
But that changed when the steel industry faded in the area and tech companies started to move into town. Today, Pittsburgh is considered the second most liveable city in the U.S. according to the Global Liveability Index.
That's partly due to a healthy economy, affordable standard of living, and education availability. But cities that make the cut are also ranked for their culture and it turns out Pittsburgh is brimming with it.
So if you're looking for things to do in Pittsburgh this weekend or any day, here are five attractions to check out. They'll definitely convince you that today's Pittsburgh is a hip and happening city. All are also affordable, so save that earned cash back from online shopping for these adventures.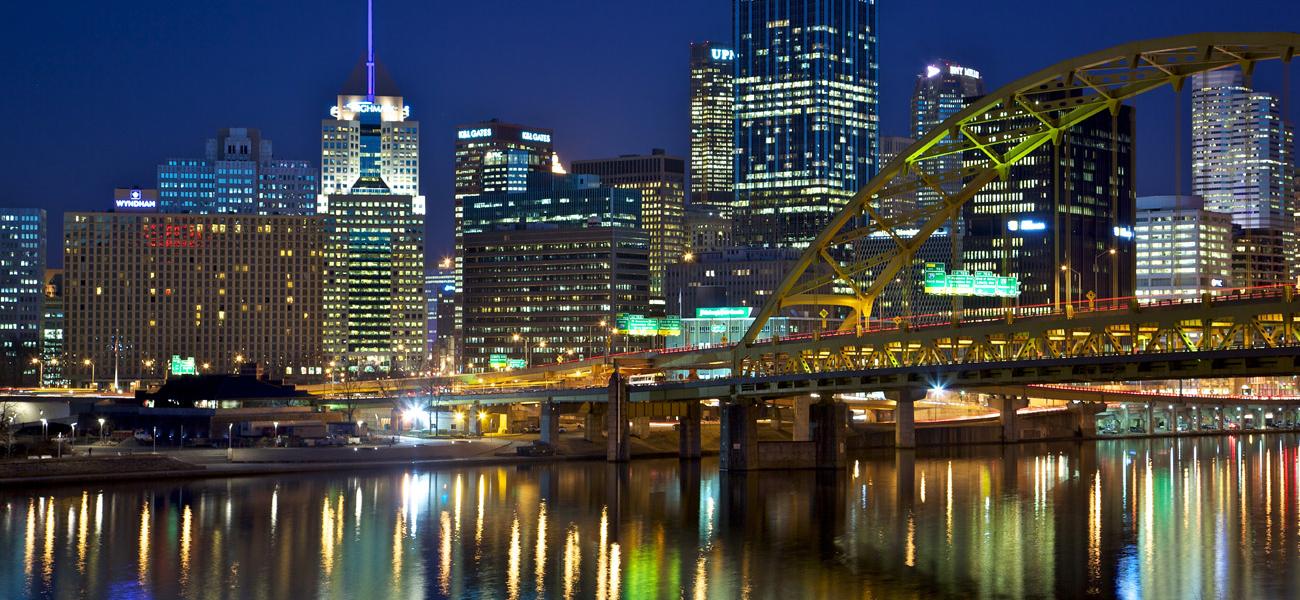 Ride the Duquesne Incline
Riding one of the country's oldest operating inclines is one of those things you have to do once in your life. Two restored wooden cable cars carry 25 passengers at a time to the top of 400′ high Mount Washington. A small observation deck at the top offers panoramic views of downtown Pittsburgh.
At the summit, you can grab a bite to eat at one of several restaurants. A small museum houses original equipment and explains the ride's history and role in the coal industry. The Duquesne Incline is open 365 days a year.
Pittsburgh Winery
The boutique Pittsburgh Winery is winning visitors and locals over with its small selection of wines that are made on the premises.
The grapes are sourced from California and South America and offered alongside cheese and crackers for the winery's regular tastings. After sampling some Malbec and sauvignon blanc, head downstairs to the basement for some live entertainment.
Pittsburgh Zoo & PPG Aquarium
Kids and those who are young at heart will love visiting the animals at the Pittsburgh Zoo and PPG Aquarium. Both the zoo and aquarium focus on providing natural habitats for its animal species.
Visit the African elephants and lions, black rhinos, Komodo dragons, polar bears, and more. During the winter the zoo offers a discounted rate as some animals stay inside to keep warm.
Breakout Games
If you're looking to play a real-life version of Clue while putting away your mobile device for an hour or so, then you'll want to visit Breakout Games Pittsburgh. This escape room center offers adventures that range from eluding a kidnapper to solving a museum heist.
Breakout has an escape room adventure suitable for every age range and gives you the chance to bond with friends or family members while solving a puzzle together.
Andy Warhol Museum
Avant-garde artist Andy Warhol hailed from Pittsburgh, so it's only fitting that a tribute to his Marilyn Monroe portraits and soup can artwork can be found here.
Rotating exhibits of contemporary artwork at The Warhol ensure you'll never get bored. Don't leave without visiting the silver cloud exhibit, where floating metallic silver balloons await your touch.
Have Fun with These Things to do in Pittsburgh This Weekend
Now you know at least five things to do in Pittsburgh this weekend that are fun and interesting. If you think Pittsburgh isn't full of plenty of cool things to see and do, these suggestions should change your mind.
At Blog Writer, we strive to provide our readers with the latest news and information on different topics. For more ideas on fun things to do in a city you're traveling to, check out our lifestyle posts.