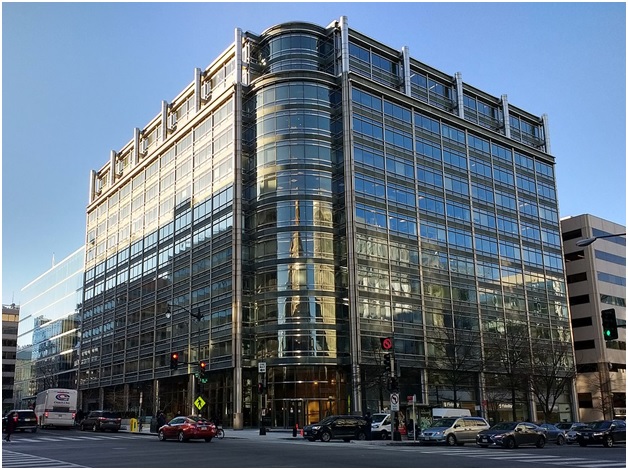 The main attractions of the US capital are known to all since childhood. The White House, Pennsylvania Avenue, and National Mall, leading from the Capitol to the Lincoln Memorial, with the Washington Monument in the center: the list of interesting places is amazing. Along the National Mall there're the museums of the Smithsonian Institution.
Generally, in Washington and its suburbs everyone will find a huge number of noteworthy sights, and some of them will definitely appeal to children. You can reach them by car. If you arrive there by plane, then pick up Payless rental car at Baltimore Airport near Washington DC, from where it will be convenient for you to get to any of the following points…
International Spy Museum
This museum was opened in 2002. Immediately upon entering you are immersed in a world full of spy mysteries and adventures. In the elevator you are warned that you are under surveillance – you need to come up with a legend, and the computer will carefully check you.
You will see a lot of different spyware devices, such as a poisoned umbrella, a gun disguised as a tube of lipstick, cameras hidden in a wristwatch, and also bugs installed in the most unusual places.
By the way, the museum itself is also stuffed with spying bugs and you can hear with headphones what visitors say in other halls. The International Spy Museum will teach you how to properly apply make-up, find hidden spies, correctly perform hidden photo-shooting, and detect spying bugs.
Also, you can pass tests that check your knowledge. There's an exhibition dedicated to spy wars and cryptography. Of course, you won't leave the museum without interesting souvenirs that can be purchased at the shop.
Address: 700 L'Enfant Plaza SW, Washington, DC
Opening hours: daily 10am-6pm
Ticket price: adults (12+ years old) – $18, children – $15
Luray Caverns
Luray Caverns are located approximately two hours' drive from the U.S. capital. The caves themselves are very beautiful and interesting, with an underground lake, as well as bizarre sculptures of stalactites and stalagmites created by nature.
The tour is conducted in English, and lasts about an hour. The entrance to the caves is available every 20 minutes with guided groups only.
When going down to the caves and going up to the surface, you will need to overcome 70 steps, then you can move around with the stroller completely unhindered, since the path in the caves is made without steps. The caves are quite humid, stuffy, and cold, thus it's better to bring with you long-sleeved sweater.
Address: 101 Cave Hill Rd, Luray, VA
Opening hours: daily 9am-6pm
Ticket price: kids under 7 years old – free of charge, 7-12 years old – $11, adults – $23
Pirate Adventure in Annapolis
A real pirate adventure with treasure hunting on a real ship, and a battle with pirates can be organized for your children if you come to Annapolis. Before the adventure, children are painted and dressed up in pirate costumes. At the pier there's a ship on which children with their parents and a wonderful cheerful team go to the Chesapeake Bay.
The adventure lasts 1 hour and 15 minutes. Tickets should be booked in advance, as the number of seats on the ship is limited, and the experience is very popular. During the voyage, you can take pictures on a camera.
Address: 311 3rd St, Annapolis, MD
Opening hours: daily 8.30am-6.30pm
Ticket price: adults – $19, children 2-12 years old – $12
United States Naval Academy
The Academy is considered to be one of the most prestigious military universities in the United States. It occupies a large area where you can walk, like in a park and see how officers live.
The territory is full of beautiful monuments and buildings, and features quite a lot of captured weapons from different times – cannons from Spanish ships of 18-19 centuries, as well as the largest Japanese torpedo.
The Academy is also famous for the oldest military monument, erected in honor of the sailors who fought with pirates near Tripoli.
Address: 121 Blake Rd, Annapolis, MD
Opening hours: daily 9am-5pm
Ticket price: free of charge, any ID form is required for 16+ persons
National Air and Space Museum
If you plan a trip to Washington DC, be sure to go to the National Air and Space Museum. The place is absolutely wonderful, and you can safely spend the whole day there.
The museum is striking in its size, and you will see in it the most real planes, rockets and spacecraft, many of which were previously used.
Also, there are giant telescopes of the late 19th – early 20th century, as well as an accessible explanation of the principles of their work.
Children will be interested in an exhibition dedicated to the Solar System: it has models of planets, moon rovers, as well as a vehicle that has visited Venus, and almost everything can be touched! If you have never seen yourself in infrared radiation, be sure to find a monitor connected to an infrared camera to get a lot of pleasure.
Near one of the museum's exits is the Solar Observatory, open to the public several hours a day. In real time with a delay of 8 minutes, you can see the sun through a telescope.
Address: 600 Independence Ave SW, Washington, DC
Opening hours: daily 10am-5.30pm
Ticket price: free of charge