Cash – this is something that everyone wants to have in their wallet! And, there could be nothing better than being getting paid for shopping. In the competitive economy, you are likely to come across many online retailers offering cash back rewards to consumers for shopping at their stores. Here are some exciting ways to earn cashback on your purchases.
Use cash-back services available with your credit card

Nowadays, almost all card issuers or banks reward their customers for shopping or paying bills through their credit cards. This is, perhaps part of their marketing strategy to build a loyal customer base, which pays off in the long run. Though everyone uses a credit card to shop or pay bills, not all are aware that their purchases or transactions make them earn cash back or reward points. Even if some know, they ignore it assuming the redemption to be a complicated, time-consuming process or of little value. However, this is a sheer wastage of your entitlements.
Check your reward points online or contact the customer service departments of your card issuers to know the details of redeeming the points. Remember, small savings turn big over a long period.
Make your utility bill payment earn cashback for you
Every month you pay multiple bills – from electricity and water to entertainment, phone and beyond. Utility bill payment takes away a big pie of your salary or income. Isn't that so? Make this recurring expense to contribute to your savings. Sounds strange? Many cashback websites or apps reward you for paying utility bills through them. You need to add your biller to their application or their website and make the payment to receive your reward points or cashbacks.
Purchase of everyday items can pay you handsome cashback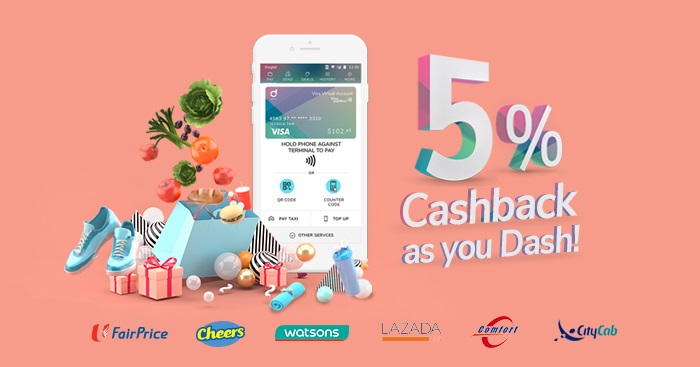 From clothing, accessories, and footwear to beauty, cosmetics and bags and much more – you can't do without them in everyday life. Luckily, most of the online coupon sites and apps like Kiindly are focused on them – and they are looking for customers like you. Sign up with them, add your account or eCheck through which you want to receive your cashback and get started. Discover coupon codes for items you need, and shop at the corresponding merchant's site or app.  Before you shop, it's vital that you compare the prices and your benefits. Some cashback platforms do offer a referral bonus, which can further contribute to your savings.
Plan your vacation with a cashback site or app
Airlines, hotels, resorts, car rentals, restaurants, amusement parks, and much more – a holiday without their involvement is next to impossible. Your vacation budget is consumed by the hospitality industry alone. Instead of booking or renting their services directly, take help of any third-party cashback site or app to do the same. Doing so, you can save money because most of the cash back businesses work with multiple vendors. You get more choices. If you are an HR professional or run your own business, you can also save big on corporate travel or accommodations.
Make your office purchases earn cash back
If you own a business or are handling the administrator profile, buying office stationery, furniture, toiletries, and other items would be part of your job.  The suppliers who work with you might be offering a competitive price and good discounts, but there is no harm in trying a cashback app for additional savings. Check for a cashback app that offers deals on office merchandises.  Your suppliers might also come on their list.
Hope you loved the cashback earning ideas. Share your thoughts, and add more to this list based on your experience. After all, the Internet is all about making the world more democratic and consumers more powerful than ever.