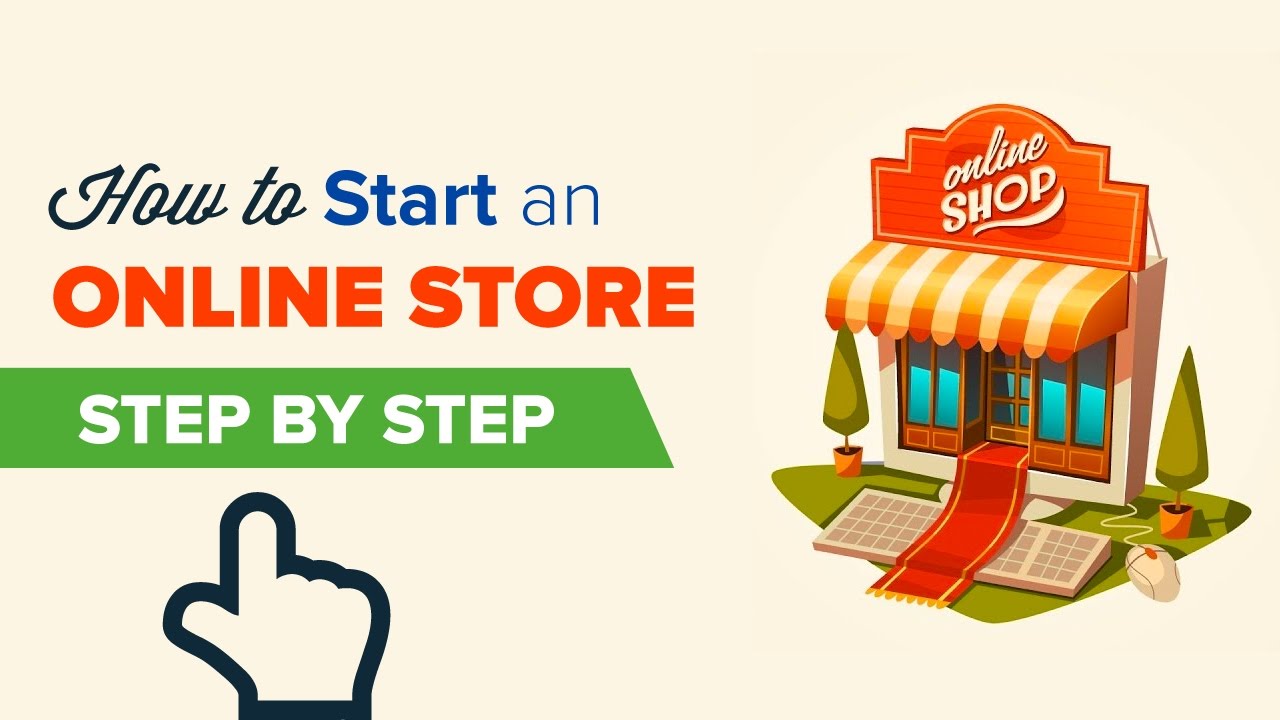 The most popular business trend now is E-Commerce. The vast number of web stores that sell digital and physical products to the global marketplace has risen in the last few years. After all, more than 2 billion people have made at least one purchase on the internet in 2020.
Setting up an online store is a great way to make money. However, the thought of building an online store can be frightening if you are a newbie. The truth is that you don't need a lot of money, technical skill, or time to raise your first online store. Proper planning, installation, and guidance are the keys to establishing a successful online store. Before finalizing your choice on an idea, try and figure out some rough numbers then use a website valuation calculator to estimate potential earnings.
Here comes our comprehensive guide on how to set up your first online shop for aspiring entrepreneurs and webmasters.
Step by step guide
Decide on what to sell – First, you should be clear about what you are going to sell. It might be a commodity or a unique product. Remember that unique products always sell better but not easy to market when compared to a commoditized product. Narrow down to your product niche based on what you are passionate about and what is trending now. The simplest way to spot a trend is to check out Google trends. Here you can see the number of people who have been looking for specific types of products over the last few years or months.
Identify your competitors – Online competition is bigger than brick and mortar. The only way to survive the fierce competition is to differentiate yourself in the marketplace. You can classify the competitors into three types: Primary, Secondary, and Tertiary. Have a good eye on them and identify the weakness and strength of their brands. This can help you find opportunities in the market that can be filled by you.
Find the right E-commerce website builder – Choosing the right online store builder is crucial. An e-commerce builder is a software which helps you build your online store without requiring, a dozen computer screens, advanced technical skills, and knowledge on coding. All you need is a great business idea and a high-speed Internet connection.
You should keep a few fundamental things in mind while selecting an e-commerce platform.
Cost
Type of third party integrations
Functionality
You may feel overwhelming to pick the right web host as the choices are many. Your purpose determines your selection. Some of the primary options you should take into account are as follows:
Shopify – This is the best e-commerce platform available to date. This perfect for shops of all sizes. This platform has an extraordinary sales features, great inventory system, and climbable plans.
Woocommerce (WordPress) – This is user-friendly and custom flexible. This platform offers a variety of beautiful themes to choose from and AJAX powered product search.
BigCommerce – This platform has great in-built features. So, you don't need to depend on other applications to expand your business. It provides SEO services which are indispensable for the success of your store
Squarespace – This offers you extremely impressive templates with strong analytics and multiple channel integration. This can be the perfect choice for small and medium-sized businesses.
Weebly – This is a great platform for small businesses and start-ups. This is cost-effective and user-friendly. One of the greatest features Weebly provide a blogging
Choosing the best plan
 The web hosts generally offer different packages for various price ranges. You have to opt for a package according to your needs. Ecommerce platforms like Shopify seem expensive, but they provide several features.
Choosing a domain name for your online shop
Getting a nice domain name is crucial for a successful set up of the online store. The domain name identifies the name of your shop. Make sure that the domain name you choose is unique so that you can stand out from your competitors and counterparts. It is a good idea to add keywords to your domain name as it helps you attract higher traffic and search engine ranking.
Picking a template
You can pick a beautiful template from the choices provided by your web host. However, it is a great idea to customize with desired colors, font, image, and so on. You can position your products on your webpage exactly where you want it to be.
Add product features
Once the template is finalized, you can add products one by one. You can write a brief description of the product, special features, weight, color, price, offers, shipping options and courier services available, and so on. Always upload a high-quality image of the products.
When mentioning Payment options
All the web service providers help you connect directly to several payment options like PayPal, Visa, Master card, Apple, etc. You can opt for the one based on your expected sales and target customers.
Security
Security threat is the greatest worry for online buyers. Online shop builders make sure that no breach of security happens with SSL certificates. Secure Socket Layer (SSL) encrypts the customers' data and ensures a safe and stress-free shopping experience.
Test and publish
The eCommerce store builders help you test and run your store even before publishing it. You can browse for products, ass them to the cart, make the payment just to be sure that things work the way they should be. Also, you should try to open your site on different browsers.
Now, you are all set to launch your online store!