The retail industry has continued to evolve over the years with the risk of internet shopping and the more recent implications of Covid-19 for the retail sector which has led to unprecedented challenges. With it, the retail insurance industry has also had to adapt and evolve to better protect businesses. While retail continues to play an important part in the Australian economy, the industry also faces a number of risks which retail businesses need to be aware of and address through adequate risk management strategies such as retail insurance. Let's take a closer look at some of the threats retail businesses may face heading into 2021.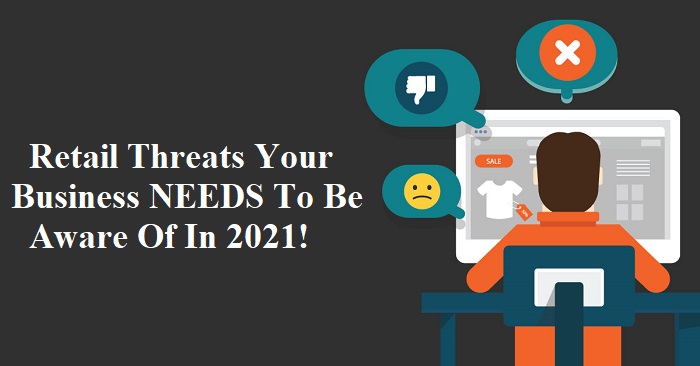 Data breaches
In the digital age, the impact of data breaches has become an increasingly relevant issue that retail businesses need to consider. Cyber-attack has become increasingly common and it could mean that private customer information is compromised. This has the potential for devastating financial implications for a business if legal action results from such a breach. Retail businesses must prioritise digital security with measures such as cyber security, firewalls and staff training around data integrity.
Theft
Theft has always been an issue for the retail industry and continues to be one of the main challenges when running a retail store. When it comes to risk management strategies for theft, there are a few things you can do. Firstly, consider whether you need a security presence in the store. This is particularly important if you operate longer evening hours. Also consider the installation of security cameras to monitor the store and place clear signage that there is video monitoring in the store.
Business interruption
One of the risk scenarios that you may face as a retail business is a situation where you find yourself unable to operate as usual. This could be as the result of an incident such as a storm which has resulted in damage in-store which sees you unable to open while the repairs are made. In this situation, there is the option of business interruption insurance which covers the losses to your business when you're unable to operate.
Customer slips and falls
When you have customers coming and going from your business, there is always the risk that a slip or fall could result in customer injury. To address this risk, ensure that all staff keep an eye out for hazards, such as spilled liquid, and address this issue with appropriate warning signs and clean up. If there are hazards in the layout of your store, such as steps, ensure that there are appropriate warnings. Of course, all retail businesses should have public liability insurance to protect against the costs associated with third party injury or property damage on your premises.
Building and stock damage
Even with the risk of internet shopping, many retail businesses continue to have a bricks-and-mortar store which are vulnerable to unexpected scenarios such as fire and storm damage. There is also damage to your stock to consider, such as issues at your warehouse or in-store. Something as simple as a leak in your warehouse can mean that a large amount of stock is unable to be sold. In the case of natural events such as storms which are out of your control, property insurance offers the best protection.
Worker injuries
While retail businesses need to be mindful of customer injury, the impact of employee injury also needs to be considered. When you have employees working at heights stacking, shelves, using machinery to unload stock and generally working on your business premises, there is always the risk of injury. Ensure that there are clear occupational health and safety policies in place which comply with industry standards. Also ensure that staff are well trained when it comes to safety while working.
No matter how prepared your retails business is in relation to risk exposures, the unexpected can happen which is why retail insurance is so essential for financial protection. For more information about how retail insurance can address your risks, speak to your insurance broker today.