A home is one place to decorate without limits. If you can make every corner of the house comfortable and cosy, you've achieved a complete haven for your family. Many homeowners spare no expense while beautifying the interiors. But when it comes to the outside of their homes, they barely give it a thought. We're not saying that it's wrong, but outdoor enhancements have many benefits. For instance, if you invest a little on quality alfresco blinds, the exteriors of your home will be spectacular.
Apart from achieving the perfect picture, there are other benefits of using outdoor blinds for your home.
Benefits of outdoor blinds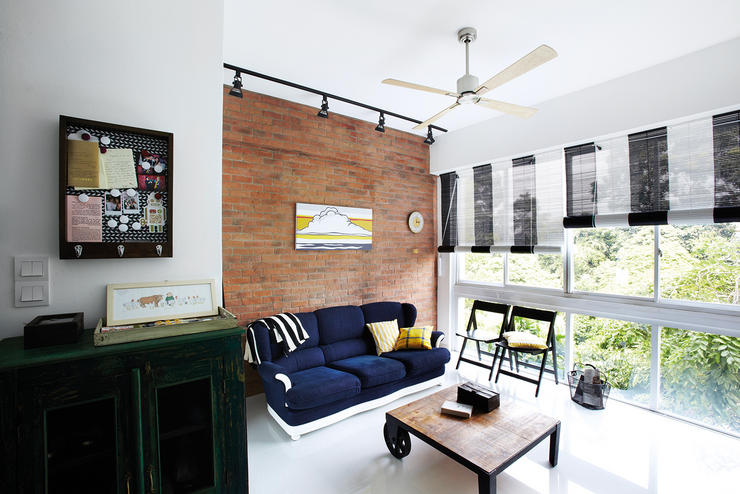 1. Maximizing the available space
Do you know that some of the empty spaces around your home can serve more purposes if you cover them? Outdoor blinds can help you to transform some areas to serve different purposes such as entertainment area, reading area or exercise area. You can even create a relaxation area for those evening or weekend lazing around. If you add some blinds to your outdoor spaces, you can achieve many things. The best part is that the closed spaces will serve you during the holiday seasons when relatives or friends visit you. With these coverings can help you to accommodate more people than usual.
2. Enhances the privacy of your home
Outdoor blinds are one way to shield your family from the interference of outsiders. If you don't want your family life, habits, or issues to be a neighborhood discussion topic, get some outdoor blinds. This way, nobody will have a view of your home from the streets. Apart from protecting your family members from people, it will also secure your home from miscreants who study the layout and attack homes unexpectedly.
3. Outdoor blinds keep the elements away
Some countries experience harsh weather in every season. If you want to protect your home from these elements, get outdoor blinds. For instance, you can protect your pergola, verandah, or patio from external factors such as rain, insects, heat, sunlight, dust and wind. If you cover these areas, you can also extend the useful years of your furnishings.
4. You can reduce your energy bills
This is another benefit you stand to enjoy by adorning the exteriors with outdoor blinds. In the winter season, these coverings can help to warm up the entire house and spare you the expenses of heating.  Also, outdoor blinds reflect heat, and as such, they can make the inside of your home to be cold during hot weather. Moreover, by installing these blinds, you've cut your electricity consumption into two.
5. Beautify the home
Outdoor blinds help you to boost the aesthetic appeal of your home. With the styles and color variations of this home decoration  piece, you can add beauty to your environment. No matter the design or decorations of your home interior, there are outdoor blinds to compliment the looks. Also, these blinds enable you to enjoy the outdoors in the comfort of your room. If you want to enjoy the rain, snow, or the cool breeze of dawn, you can do so without stepping a foot outside.
6. Ease of use
There are many outdoor decoration options available in the market. However, we recommend the blinds because they are easy to use. There are options to choose, such as manual or motorized operations when you decide to get it. Whichever one you prefer is very easy for you to use. For instance, you can operate the motorized blinds with remote control from your lounge.
7. Outdoor Blinds modernize the home
So are you living in a boring or dated home? Would you love to improve it to the modern standard? Install some outdoor blinds to redefine your home. These blinds will transform an ordinary looking house into a contemporary piece of architectural prowess. You can select the best from the color schemes and the timeless styles to achieve your goal effortlessly.
The best places to install outdoor blinds
You can indeed cover many areas in your home with outdoor blinds. However, a little bit of effort in some areas will do the magic? Here are some of the best places to target
Patios
Gazebo
Gardens
Courtyards
Decks
Pools
Outdoor dining spaces
Screened porches
But, before choosing, there are certain things you need to consider:
What is the style of your home?
How much do you wish to invest?
What purpose will they serve after installing them?
Once you answer these questions, picking the appropriate outdoor blind will be easy
Conclusion
This is an opportunity to live in a comfy home. With a beautiful and stylish outdoor blind, you can bring the interior outside and vice versa. Your budget doesn't matter; once you've decided to go for it, you'll find the one to match it.