IBM developed Sterling B2B Integrator for businesses to experience high-quality trading partner and supply chain management solution. It is the leading B2B product in the market that offers a high volume of data transformation, automation, and electronic message exchange as per the infrastructure and culture of the company. It is the best available solution to integrate a large variety of systems and networks through a single gateway.
The B2B Integrator is mainly designed for mid to large-sized growing organizations to ease their complex manual tasks in a secure and user-friendly environment. B2B Integrator offers the flexibility that the organizations need to interact with the multiple internal networks and systems and external trading partners.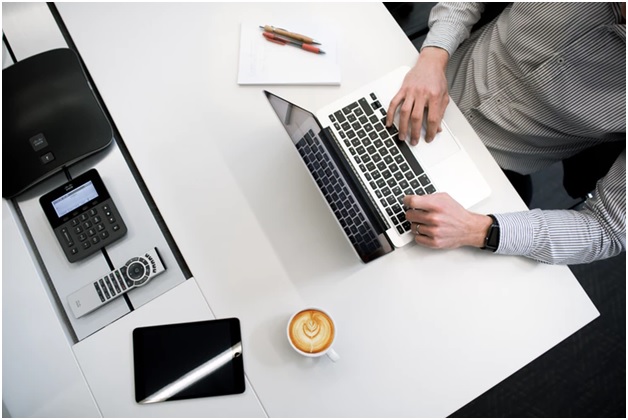 Advantages of Sterling B2B Integrator
Supply chain security – A low-tech supply chain, whether in a small or a large organization, is always vulnerable to internet threats and security loopholes. Any digital mail exchange is usually at risk from either cybercrime or unauthorized access. IBM Sterling B2B Integrator provides security to your supply chain by making a sophisticated system of protected file transfers, controlled user access, and reduced internet threats.
On-boarding new partners – A manual system or the ones using older technology have to customize business processes to add a new partner on board. However, with B2BI, businesses get built-in templates to standardize the onboarding process. The customizable and reusable functionality of the B2BI makes adding a new trading partner effortless and easy, irrespective of its size and type. This also helps in reducing the workload on the staff, thereby decreasing the time and cost involved in adding a new partner.
Reducing manual documentation cycles – Manually processed purchase orders and invoices take time to go through the whole period. This results in enlarged order-to-cash and procure-to-pay cycle. By using EDI feature of the B2BI for closed-loop electronic transactions and payments, you reduce the time involved in each order cycle. Hence, you can lower-order management and invoice-processing costs, duplicate payments, eliminate penalties, save energy and time in internal and external follow-ups and increase cash flow in the organization.
Reducing entry errors – B2BI can automate the routine tasks of data entry, edits, deletions, and updates. This saves time and energy of the staff that can be used productively elsewhere. This also results in reducing errors that are inevitable from manual work.
Reducing overall cost – Manual data translations, data entry, document development, and exchange is prone to errors. Errors result in loss of time and efforts and thus monetary loss. Moreover, if not electronically exchanged, the same documents and files need to be transferred in hard copy, which increases paper and printing cost. When companies use electronic mode of data conversion and exchange, such overhead costs get reduced. Above all, B2B Integrator is also a B2B tool that streamlines the whole business rather than just data integration.
Customer satisfaction – The feature of any-to-any mapping enables B2B Integrator to convert data from any format to any format. This makes the interaction of different trading partners seamless and secure. Besides, the user-friendly interface is easy to adapt. It is thereby making the customer and supplier communication more straightforward. This gives customers a happy experience and encourages them to come back to the same organization next time. Hence, using B2BI indirectly results in better profits for businesses.
Accelerating growth and decision-making – When all of the manual tasks in business are streamlined and automated, there is less room for delays, errors, and overheads. The staff is more inclined towards efficiency and productivity instead of just accomplishing the assigned job. They get more involved in decision-making and not in doing the job. Hence, the whole organization starts growing exponentially.
Smooth migration from Gentran – IBM Sterling Gentran server, a pre-version of B2BI, has been used as the leading EDI tool for over three decades. At some point, when the companies started growing in scale and finances, organizations experienced limitations of Gentran. That is where an EDI cum B2B tool called IBM Sterling B2B Integrator came into existence. The best part about this tool is that it is easy for the businesses already using Gentran to migrate to B2BI. Besides, IBM is continuously working on developing technology that can help in easy and efficient migration from Gentran to B2BI without losing any data.
Although IBM is still providing support to the Gentran users, B2BI is soon expected to take over the whole market.
However, Gentran is still the best choice for the small and medium-sized companies; B2BI provides an ocean of facilities for large organizations.
Online processing
Content-based processing
Managed file transfer
Process and security auditing
Extensible SOA platform
CIDX support
SWIFT support
PIDX support
Clustering processing
Broad integration/adapter support
Administration interface for business processes
Proxy/perimeter security