The year 2021 can be conveniently called the age of the internet, where a maximum of the products and services can be availed through the internet. In today's time, every business needs to have a strong internet presence for its brand reputation. When there is so much competition in the market of almost every business, the question arises what out-of-the-box techniques can you adapt to create a brand reputation for your business?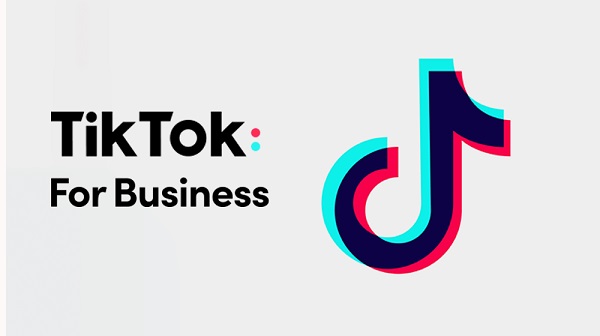 Why TikTok?
The age where everything runs on the internet and the huge rise in social media platforms have given new forms of marketing tools for businesses. The TikTok app is one of the most significant platforms to promote your business. There is huge traffic of young people, especially the millennials and Gen Z, on TikTok. It has been noted that the platform, which was launched in the year 2016, is now available in around 150 countries.
This indicates that when you promote your business on TikTok, then you have exposure to the audience for multiple nations. But how do you do that? How can TikTok help your business? Many people consider TikTok followers to buy is a good option. Let us jump into the discussion of promoting your business on TikTok.
Ways To Promote Your Business On TikTok
As you already know that TikTok is a short video-based platform where a content creator can create a short video on any subject, be it dance, music, or any other entertaining activity, to gain viewership. You can create relevant, interesting, and engaging content through your business page to increase your brand awareness and strength over the platform. How to that? Keep reading.
User Interaction
As there are millions of users on the TikTok app and there are many content creators creating content on a daily basis, it's not difficult to get them to interact with your content. A strong example of building interactive user content is hashtag challenges on the app. You can create a video challenge through your business's page and can ask other content creators to participate in the challenge.
You can offer a giveaway or a special gift hamper related to your business to a selected number of participants to excite them to take up the challenge. All the content creators are always looking up for such opportunities, and they always give a try to such challenges.
Each content creator has a decent amount of audience, which can easily be converted into your audience through such challenges. Another benefit of this challenge can be that the hashtag of your challenge will become a valuable hashtag that will definitely keep on helping your business even after the challenge is over.
Keep It Relatable & Original
In many other platforms, you do not get enough engagement if your content isn't of perfect quality and aesthetically executed. It is not quite the same with TikTok. The users on TikTok usually engage with content that is original and relatable in some sort.
We all conveniently fall for the content which we find relatable in our lives. The meme about "positioning a light switch in the middle" is a great example which many people find relatable in their lives.
While you create content for the TikTok page of your business, make sure it is original and will be relatable for many people, especially your targeted audience. The original content always gets the push by TikTok, and the relatable content gets a great amount of engagement.
Paid Ads
One of the most significant and convenient ways to build a good amount of audience for your business on TikTok rapidly is paid ads. The high-quality paid ads on TikTok rapidly reach out directly to your targeted audience and hook their attention at first glance. When you want to grow your brand over the TikTok app as fast as possible, paid ads are the best way to do it.
As there are around 800 million users on the app from every corner of the world, there is a huge market for every possible business for the audience on the app.
TikTok is growing enormously on a daily basis, and it shows no signs of stopping anytime soon. So if you haven't considered it for your business's brand-building yet, then it is suggested you go for it as soon as possible.