Knowing the right type of cookware that fits your needs is essential to your house or restaurant's kitchen operations. You can know more about cookware in this link here: https://www.newworldencyclopedia.org/entry/Cookware_and_bakeware. There are a lot of pans and pots, and each of them has different functions that it can be challenging to know which ones are right for you. Some may be great for sautéing veggies, some are for delicious soups, and others are ideal for baking. Whether you are a star chef in a diner or the family's best cook, you can level up your sauce creations, soups, and other casseroles with the right pans and cookware for glass cooktops Here are some of the types that you need to know.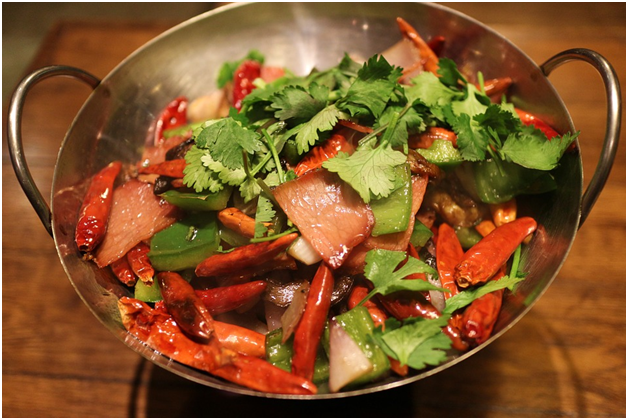 Types of Pans Available
Griddle
You might need something that you can cook on a skillet, but you require more space. If this is you, then griddles are your best friends when you want a quick breakfast. It can be square or rectangular, and you can perfectly fry sausages, eggs, bacon, toasts, and French toast for a tasty breakfast. Pancakes brown well on a griddle, and this type of pan can also avoid steaming.
Frying Pan or Skillet
This is ideal for frying, sautéing, scrambling, and searing. It has curved walls that can make the food slide on it. The sloped features prevent too much steam from forming while you are cooking. There are several recipes that you can try, but the most common are frying eggs and bacon. You can also cook a delicious patty for your burgers, as well as a sweet pasta sauce. Know more about skillets when you click here.
Saucepans
Saucepans are everywhere, and there are plenty of options available. You can blanch vegetables, poach eggs, and cook quinoa with this handy kitchen utensil. Most of the handles are longer, and they are circle-shaped. Most of the materials used for saucepans were copper, steel, glass, and anodized aluminum.
The high side of this utensil is to make sure that it can handle too much sauce without reducing volume. The overall size of the vessel helps in cooking sauces and other liquids. The edges were made wider so that you can whisk or use a spatula easier.
Dutch Oven
Dutch ovens can be the most versatile cooking tool that you can have inside your kitchen. For one, the sides are larger than saucepans and pretty much higher compared to skillets. They can move without a hitch from your countertops to your oven. They are great for stewing, frying, braising, and baking.
When you place your Dutch oven for roasting, the food is heated from every direction. The cookware can hold a steady stream of heat, and this can require lesser energy in slow-cooked meals. The lid is oven-proof, and this can be perfect if you are planning to roast vegetables for dinner.
Multi-Purpose Cooking Pots
Most multi-purpose pots have a variety of functions. They are usually durable, versatile, and affordable. Some manufacturers create the best multi purpose cooking pan that is great inside the ovens, on the grill and stovetops. Most of these skillets are more than enough if you are having pancakes for several visitors for the night.
You can also cook fresh trout, bass, and salmon inside a multi-purpose pan. If you are looking to make sweet desserts, you can bake an upside-down cake, and everything will fall into place. Most of the cookware is non-stick, and they don't easily grease. If you cook eggs on them, they might not even try to stick to the surface. This means cleaning is a breeze.
Wok

You might already have all the necessary pans in your kitchen. If this is the case, you can consider a wok as a great addition. This is the right cookware that can let you stir-fry everything. Whenever you are craving chicken and broccoli, this should be one of your reliable companions. If you own a restaurant, you can consider adding chicken fried rice, bok choy with garlic and ginger, or sweet and sour pork in your menu.
Most woks are traditionally made from steel and carbon. As a result, they are relatively easy to heat, and they can cook ingredients speedily. This pan is easy-to-use, and you can watch videos or tutorials online for more effective cooking. You can even smoke your wok in the process.
Stock Pots
If you have had enough with your current saucepan, then it might be time to try stockpots. They are great for making beef, chicken, and other stocks. You can cook pasta inside them, make soup, boil squash and potatoes, and cook sauces. If you want a hot broth for a rainy afternoon, then you know where to go.
Just boil meat bones, vegetables, or fish for several hours in the pot. Transfer the nutrients, colors, and flavors into the water to create a base for soup or broth. You can experiment with a variety of recipes, including steamed shellfish, porridges, and stews, while you are at it.