When you are remodeling or renovating your kitchen, cabinets are the main priority to consider. Based on your dream of the perfect kitchen, you will need to consider the style and colors. Let's see the top 10 kitchen cabinets out there in 2020.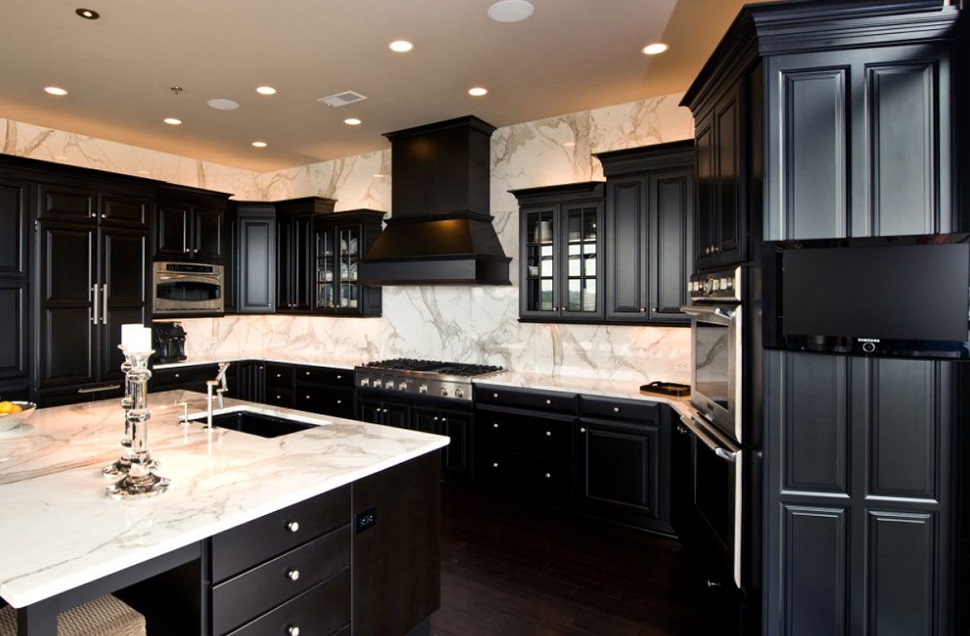 Shaker Cabinets
Granted, this one is not a new trend. Shaker-style cabinets have been staples in many styles of kitchens for many years, and are not going anywhere. Their versatility, exceptional construction, and pure class mean they can work in any kitchen. 
Transitional Cabinets
These cabinets straddle traditional and modern. A transitional kitchen can be a conventional style cabinet with sleek, modern hardware. Or it may be a pairing of a contemporary piece with a more traditional cabinet. Transitional allows remodelers to hold onto their trusted classic look while bringing the kitchen into the modern age. 
Slab Cabinet Doors
Slab cabinet doors are designed for the ultra-modern kitchen. They are smooth and discreet, often without visible handles or knobs. Many younger homeowners prefer this look in 2020, and the trend may continue into the near future. If you are looking for a slightly futuristic, minimalist look, these are the choice for you. 
Blue Cabinets
For years, white cabinets have ruled the kitchen. Gray versions were not far behind. What both of these colors have in common is the promise of neutrality: remodelers can work wonders with these colors. Enter blue. It is fashionable now because people realize they offer a neutral canvas while adding a pop to the kitchen that white or gray does not. 
White Cabinets
While blue kitchen cabinets are increasing in popularity, white cabinetry is still on top. The feeling of brightness and openness that white cabinets bring to the room is hard to beat. Whether you are looking for a farmhouse, beach cottage, or a more modern look, white cabinets can provide the versatility you need. 
Gray Cabinets
Gray cabinets are hanging in there, as well. Many people feel that white cabinets are too sterile. Gray is a delicate balance of versatility and warmth that many people desire. There are many tones of gray, as well, allowing designers to get creative in how they pair cabinets with appliances and backsplashes. Gray cabinetry is increasingly becoming more trendy. 
Natural Wood Cabinets
As society turns toward a more eco-conscious future, kitchens are starting to incorporate the natural world into the design. Not only do natural hardwood cabinets look great within many different schemes, but the sustainable materials used are also appealing to people. 
Glossy Cabinets
Many kitchens are bringing in these cabinets for their sleek and shiny look. Glossy cabinets are specific to modern styles, with related features such as slab doors. 
Variations in Islands
Kitchen islands have been a part of kitchens for years, but now are becoming more dynamic. Islands are more substantial, with extra legroom and even storage space. 
Matte Cabinets
The surfaces of these cabinets are chalky, and many do-it-yourself remodelers prefer to finish their pieces this way. These are especially popular for home improvement specialists and can fit many schemes. 
Conclusion
2020 is an exciting time for kitchen cabinets, with a mixture of ultra-modern cabinets, and those classics with staying power.