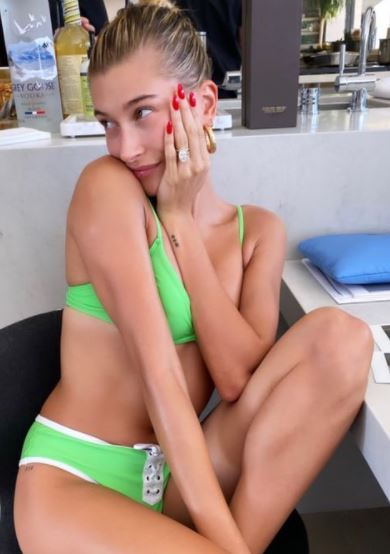 Who wouldn't want to look like a celebrity while wearing a bikini on the beach? The head-turning looks are enough to make every jaw drop and have everyone wishing they can look the same. 
Celebrities are definitely the first people that most beachgoers look to for swimwear inspiration. And the reason is obvious. They look perfect in their bikini tops and swimsuits. And the silhouette they leave on the sand and everywhere else is amazing.
Unfortunately, not all celebrities are praiseworthy when they don their tight-fitting one or two-piece suits. Some have become memorable for all the wrong reasons.
Let's find out which stars wore some of the most iconic bikinis that earned them either compliments or criticisms.
The Kardashians in any swimwear
Let's face it. The Kardashians will always be hot whether they're in bikinis or in a sack. With bodies to die for, their choice for swimwear doesn't really matter. 
From the hundreds of bikini photos the Kardashians have online, you'd be in a bend choosing the best one. However, Kim K's super cute and chic crochet swimsuit she was seen wearing early this year will definitely make its way to the top of the best bikinis list.
Olivia Munn in stripes
When in Malibu, wear stripes. At least that's what Olivia Munn thought when she put on that blue and white striped bikini and a matching long-sleeved crop top. 
Who knew wearing long sleeves on the beach can be this praiseworthy? Munn surely made a statement with her beach OOTD that day.
So, if you're not comfortable showing a lot of skin, be inspired and follow Munn's lead.
Courtney Love in her white bikini
The classic white bikini is a go-to outfit for the beach. You can never go wrong with such a classic unless you're Courtney Love with her sagging tummy skin out for all the world to see. That was one beach moment Love will surely regret looking back to. After all, there are photos around that will remind her.
Of course, sagging skin is not something to be ashamed of. But when you're a celebrity, and all eyes are on you, it would be best to find swimwear that's both flattering and comfortable. Showing all those unattractive skin folds will only result in condemnation.
Shauna Sand in a bikini and heels
We all know heels and sand aren't a good fit. But obviously, Shauna Sand didn't get the memo. She definitely made it to the list of worst beach moments in her bright two-piece suit and Lucite heels. She was even seen walking cautiously on the shore. Talk about having a struggle.
Would you rather wear heels and miss all the fun the beach has to offer? Walking and running around barefoot on the sand is so much better!
Wearing bikini tops can either make you or break you. They can be iconic because they look great or because they make you look like a joke. Thus, great thought needs to be put into choosing the right swimwear so you can turn heads at the beach and simultaneously feel great in your own skin.
But if you ever find yourself in a tight spot for choosing a bikini that's not all that flattering, you can always get back into the fitting room and try again. Remember, even celebrities make the same mistake that made them a laughingstock.
However, the most important thing to note in choosing a bikini is the comfort it provides and the fashion that's all you.