There comes a point in time where we realize that we have grown weary of our leather sectional couch. When this happens, we're quick to replace it with a newer version that suits our taste. Plus, we need to make room for our newest addition. So, what do we do? Well, the easiest and most effective way would be to hire a furniture removal company – but we'll talk more about that below.
Most of us tend to have the thought cross our minds that we should just haul it away to our local dump. I want you to understand that this is definitely not the best decision you can make in regards to your old furniture. This is because there happen to be a lot of people who may find new use out of your old relic. This statement rings true whether it's your leather sectional couch or the La-Z-Boy that's broken for the next person to enjoy.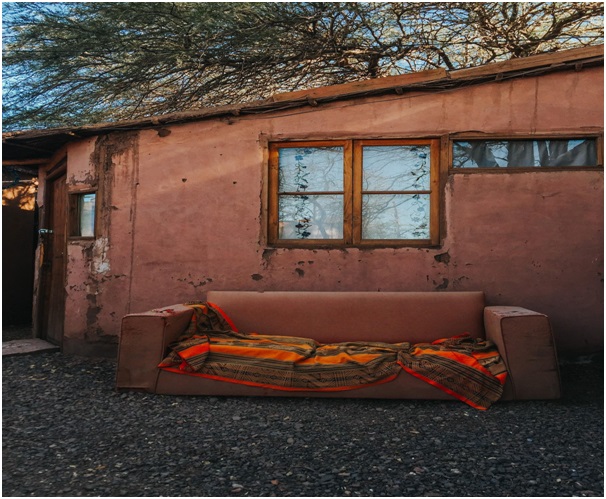 That's why in this post, I'm going to answer some burning questions you may have when it comes to the proper disposal of your unwanted furniture. I will also list the most viable options to get rid of your old furniture the right way. Let's get started!
Is it Okay to Throw My Couch into the Dumpster?
I'm sure that there are some of you who get the feeling that this would be the simplest fix. This may be true, but most garbage services are not equipped to deal with the furniture removal. And in the rare instance that they are, they will actually require that large items be broken down before they remove it. If you need a dumpster, you can go ahead and check out RedBoxPlus Dumpsters Fortworth.
Can I Just Place My Old Furniture Out on the Curb?
The answer to this question varies. There are some city guidelines that will provide furniture pick up as a service – but not all. If it's not allowed in your area, and you make the decision to place it on the curb anyway, you may face a large fine. Where it is allowed, how long will it stay there? It's a toss-up that can really stress a person out (especially after you put a strain on your back from hauling it to the curb). If that happens, then you should try your hand at one of these options below.
Furniture Removal Option 1: Place Your Used Furniture Up For Sale
If we just throw away our old furniture, we create more waste for our environment – which we don't want to do…right? Instead, make a few extra bucks on the side. By using classified sites like Kijiji or Craigslist, you can turn your unwanted items into money – just like that. That loveseat you no longer need may be the perfect addition to someone else's living room.
I realize that not all of us feel comfortable about using classified websites. In that case, you could possibly sell your old furniture through one of your contacts via social media.
Furniture Removal Option 2: Donate It
If this option is the most appealing to you, then you may have to move the old furniture to the drop-off location yourself in order to donate it. If you're lucky, you may be able to find a location that provides furniture pick-up. It's also a wise method if you wish to use the donations you make as a tax deduction.
There are a couple of ways that you can go about this. In fact, there are quite a few well-known donation centers for old furniture. Some of these places include the Furniture Bank Association of North America (FBANA), Goodwill & Salvation Army, and you can even donate to Habitat for Humanity ReStore.
I also want to point out some other ways that you can donate these items if none of those options appeal to you. You can always donate your unwanted furniture to battered women's shelters, thrift stores, and homeless shelters. All of these places will be in need of any type of furniture you want to get rid of.
Furniture Removal Option 3: Junk Removal Service
This option seems to trump all the above due to one key reason: it requires no effort on your part. Professional junk removal services, the good one at least, do a great job at moving your unwanted items with no damage to your home. So what makes a good junk removal company?
1. They're licensed and insured
2. Donations are made when possible
3. They make it a point to recycle
4. Free estimates will give you a good idea of the cost upfront.
5. Nothing is too big, smelly, or awkwardly shaped for their staff
With all the above in place, you can sit back and leave it all to the professionals. You've already gotten your free estimate, so there shouldn't be any surprises. Even better, imagine all the good you've done for others and the environment, all by making one simple call. Good on you.
Author Bio: Anupama Niranjana
I am the founder of  https://www.anoodigital.com/. I am passionate about Digital Marketing and link building services. I have experience in providing SEO, Outreach link building, Websites Development Services. I believe in providing quality work with full satisfaction to the clients.