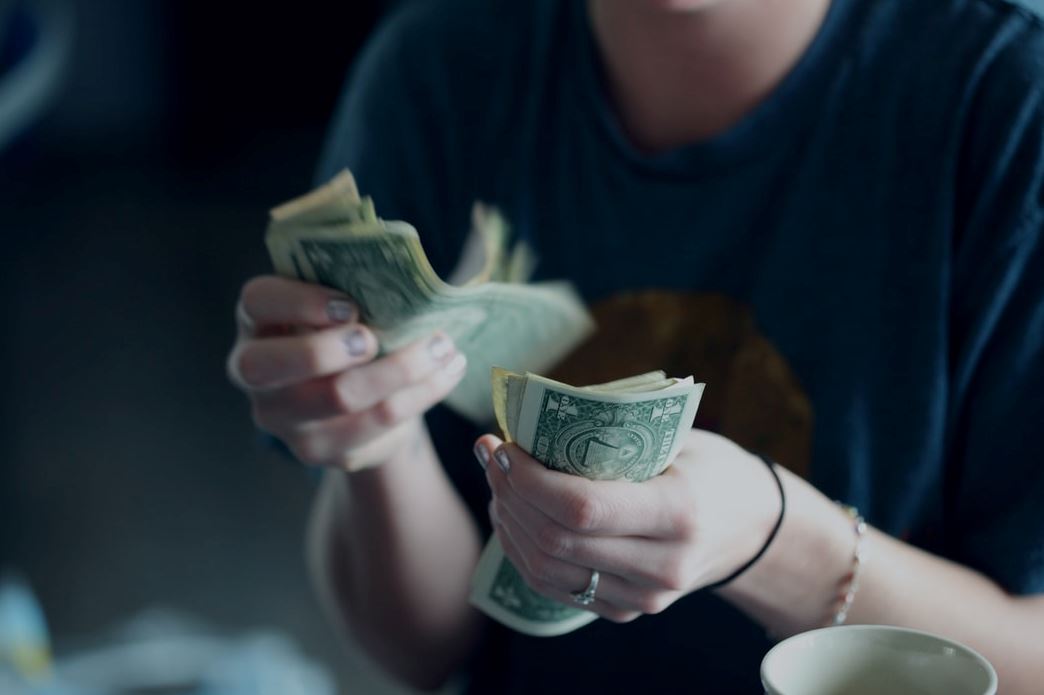 Living paycheck-to-paycheck creates a high-stress environment in your home. A monthly budget is essential. But, even one unexpected day of missed work can throw your whole plan out the window.
Experts suggest you have at least three months of expenses in your savings account. It makes sense, but when you're always spending your money before you even make it — it's hard to do.
When money is tight, developing a plan to get ahead might not seem possible. But it is! These tricks from the pros will help you get ahead on your bills and expenses. It could be the case that you realize you have to reconsider your service provider. Then, you may take a close look at Houston's electricity rates. Usually, making these comparisons can help you to filter and adequate what you expend with what you consume.
1. Get a Grip on Your Bills 
Before you can start paying ahead, you need to know what you're dealing with now. This sounds simple, but it's a bit more complicated than looking at a list of bills. You want to know what's going on with each statement and make a plan to get rid of them.
First, make a list of your monthly bills and expenses. If you don't keep a checkbook register, print off your last two months of bank statements. This may be an eye-opening experience, so get ready in case your spending habits come as a shock!
Use the bank statement to verify that you covered everything on your list of bills. Don't forget to check for automatic charges you might have forgotten about.
Pull up your credit card accounts so you have up-to-date payoff amounts. Next to each debt that you're working to pay off, list your total balance, and the interest rate.
Total up your monthly bills and expenses based on your bank statements. 
Are you spending more in one area than you realized? Does dining out put a dent in your wallet that you could use elsewhere?
This step should help you set goals with a realistic idea of where your money is going each month.
2. Set Your Goals
Goal setting is vital in finances. Everyone has different ideas for financial success. 
What do you want to do to tackle your bills? 
As you think about your goals, consider short-term and long-term plans. Decide how far ahead you want to get and what it will take to get there.
Some common questions to ask yourself as you set your goals include:
Where do you want to be in one year? Five years? 

Which bills could you pay off quickly with a little extra money each month?

What type of retirement or savings plan do you already have or want to have?

Do you have financial goals beyond paying off bills and saving money, like investing in life insurance or stocks?
These goals will guide you as you create action plans.
3. Make an Action Plan
It's time to make your goals a reality by writing down a plan of action to accomplish each one. 
Financial and neuroscience experts suggest putting pen to paper and writing your goals. Physically write them down and spare no details. This helps entrench them in your mind solidly and makes it more likely that you'll meet them!
Divide your short-term goals by the length of time you gave yourself to get there. A six-month action plan is an excellent way to start. Once you know how much you'll need to get there, the next step is to determine how you will save that much money per week/month.
Now that you've analyzed your bank statement, you might see an obvious way to save money by cutting back excess spending. If not, you can make a little extra each week by selling unwanted items online or working from home. Couponing is another way to save a few dollars.
Don't let it upset you if you can't pay off all the bills in the amount of time you gave yourself. Just check in with your action plan monthly and try to adjust where you can. You may need a little longer, or you might find that you can pay things off sooner!
When you're ready, repeat this process for the long-term goals. 
4. Adjust Your Due Dates and Interest Rates
Did you know that the earlier you pay your credit card debt, the less interest accrues that month? 
As soon as you know your highest interest rates or lowest balances, focus on those debts. 
Try to pay two in one month, one before the due date and the other right after it. Then pay every month after that as soon as you can.
If there is no penalty for changing a due date, juggle your payments to match when you get paid. Try to refinance high-interest rates or do a balance transfer to get rid of debt as soon as possible.
5. Find a Savings Program 
Putting aside a little from your check each week isn't always easy. It can be tempting to convince yourself that it's better to spend it on something else instead. But when the money is coming directly out of your checking, you have more accountability.
Some banks have round-up programs. In these, using your debit card can actually help you save money. 
The bank, or a savings app that works the same way, automatically rounds up your spending to the next dollar. This money then moves into your savings account. Chances are, you won't even notice it's gone!
Conclusion
Getting ahead on your bills is an admirable financial goal that will help you in the rest of your life, too! When you're not living paycheck to paycheck, you are less stressed. 
The first step to financial freedom is to take control of your bills and spending. These tricks will get you on the path to smart financial habits that you can use to create a secure and stable future.
Aaron Hunt is the Property Manager of Prime Place UNL, a student apartment complex near UNL.