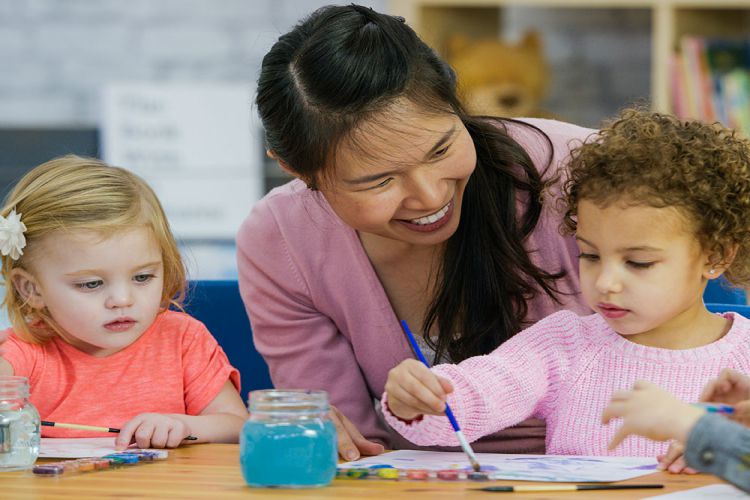 Properties are perhaps one of the best-performing assets. The consistently rising value of the property results in better capital gains in the long run. Another well-performing asset would be 'shares.' 
Daycare centers combine both aspects and have been a well-proven asset to drive profits. The industry is growing with a promise of long-term returns, thanks to the increase in double-income families. The government banking sector also supports it.
But for any investment, you need proper guidance. Child care Brokers can help you invest in child daycare centers. They are skilled and experienced professionals who can ensure a smoother flow of the process while maintaining confidentiality. 
With the expected increase in the number of children by 2024, this is an opportunity you should not let pass. 
Here are a few reasons to consider hiring a childcare broker to help you invest.
They Are Trustworthy
Putting all your trust in someone you do not know well enough may be challenging. This is especially true when you are trusting someone with your hard-earned money. Childcare brokers are licensed professionals who have an association with the legal authorities. 
More importantly, they understand the intricacies of the market perfectly. So, you can judge the market condition better with their assistance.  
They Can Ensure a Smoother Flow of the Process 
Regarding understanding the market, childcare brokers are fully aware of the childcare industry. These are certified professionals who can guarantee higher sales results. Also, financing a childcare center through bank applications can be challenging because of the lower approval rate. 
An experienced childcare broker can help you develop the proper plan and save you time and hassle. Thanks to their superior industry knowledge, they can also help you complete the documentation faster and more accurately. 
Their Ability to Keep Things Confidential 
As an investor, you might be worried about the privacy of your transactions. This must be maintained by both the buyer and the owner. Now brokers may have to deal with both parties and arrange a different set of contracts. However, they make sure that no sensitive data regarding the business transaction is disclosed. Without their integrity, both parties can suffer during the sale or transaction. 
They Can Get You the Best Deals
With the government announcing a new CCS reform to increase the subsidy for child care, it will become easier for everyone to access childcare. Still, selling or buying a child care center requires different expertise, which you may lack. You could sabotage the deal by trying to do the entire work alone. Thanks to their vast network, the brokerage industry can not only resolve all your queries but also negotiate the best deals for you. 
Investing in childcare centers may be one of the most profitable decisions you can make in today's times. But you will need to pay attention to all the details and learn how to strike the best deals. 
Childcare brokers can make the entire process much smoother due to their years of expertise within the industry. They can get you better deals and help you get faster approval from banks, and ensure higher returns. 
So, if you want to get the maximum out of your investment, you must always hire a reputed broker for the job.