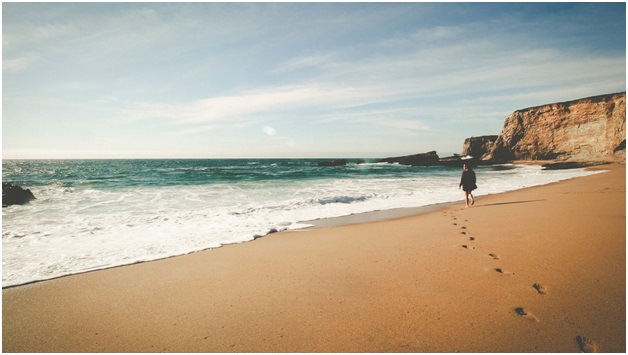 Introverts are not the ones to enjoy crowded destinations packed with tourists and locals who are too eager to hear all about your travel. Having a very small, closed circle of friends and needing privacy as well as not feeling comfortable being constantly addressed by strangers are some of the characteristics of introverts, which require a special type of travel itinerary designed for them. Starting from the perfect destinations where you'll feel at home, check out where your travel would be quite therapeutic.
Bali, Indonesia
Seeking internal awareness and spirituality could be one of the potential goals of introverts while travelling, and by visiting one of the friendliest and most welcoming destinations in the world –Bali, you could have just that. Immerse yourself in the colourful community of the Balinese tradition of yoga, music, dance and cooking by visiting some of the 20,000 temples located on the island. To free yourself from too much social interaction, reserve a spa day, surf in Kuta, or visit boutiques and cafes. If you'd still like a little bit of adventure, try a ropes course or visit Kintamani Volcano.
Margaret River, Western Australia :
The Margaret River region is one of the most popular destinations in Western Australia. It is famous for its amazing wineries, stunning beaches and whale watching spots. One can go beach hopping or explore many of the fine wineries in the region. You can simply hop on a tour like the 
Naturaliste Charters Whale Watching Tours
 to experience some of the most magnificent creatures in the world. You can spot whales at Augusta in the Winter or Dunsborough & Busselton in the Spring. All locations are approximately a 30-minute drive from Margaret River. Get up close and personal on a whale watching tour departing from Augusta, Dunsborough and Busselton throughout the season, with tours running from May to November in these locations.
Sydney, Australia
For those wanting to take a walk down some of the world's loveliest beaches, Sydney is the perfect city to visit. As a solo explorer of Australia, you'll feel the most at home if you can book a room in one of the best boutique hotels in Sydney and revel in the local culture, tourist attractions, arts and heritage sites. From the Sydney Opera House to the Harbour Bridge, The Rocks and the Royal Botanic Gardens, introverts will have the time of their lives while visiting Sydney. Think about taking a coastal walk from Bondi to Coogee, enjoying hiking and swimming in the ocean, or just sitting on the coast to reflect and admire the culture and wildlife. Whether you decide to bike across the Sydney Harbour Bridge or maybe visit the Royal Botanic Gardens to see a plant collection of more than 7,500 species, Sydney will make your trip worthwhile as you'll have the chance to find your perfect mixture of scenic views, long walks and solitude.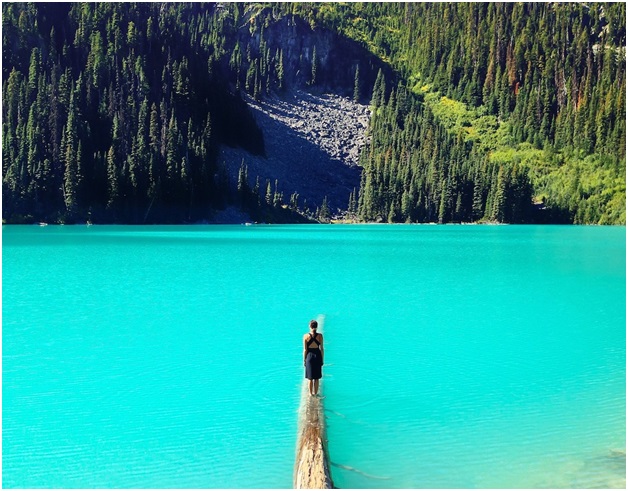 Sri Lanka
Are you longing for a safari adventure, or maybe whale watching, and tea growing? If so, Sri Lanka will offer you all that alongside ruin explorations. You'll meet super friendly people in Sri Lanka who'll help you experience all the delights of your trip. Home stays will save you money and allow you to meet the Sri Lankans at their best. You won't have any trouble getting around Sri Lanka since you can hire a friendly driver who'll be happy to share their local knowledge. If you're aiming for budget-friendly trip, consider sightseeing by the train and bus network which are more than easy to navigate.
The Isle of Skye, Scotland
The Isle of Skye in Scotland will be a true delight to visit during November. That's the off-season when you can only see the locals on the island, with the exception of a few visitors here and there. You won't have any trouble booking the room you like because tourists won't overcrowd hotels and meeting and chatting with people will be a piece of cake because other tourists won't be all over the place. If you'd like to have a casual conversation here and there, you can do it without a fuss over breakfast, in cafes, and even at a bakery. Enjoy riding a bus to get your daily dose of sightseeing without bumping into eager tourists every step of the way.
Introverts sometimes have a difficult time adjusting to new destinations, but that doesn't always have to be the case. If you choose best Asia destinations with few tourists, go to countries with highly friendly locals and stick to your itinerary, you'll have the most wonderful trip ever. Whether you choose Australia, Sri Lanka, Indonesia or Scotland, you'll find what you've been looking for in each of the amazing countries.