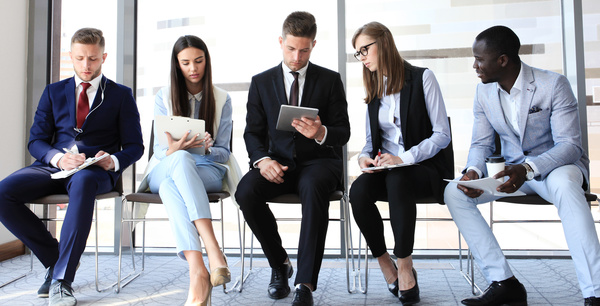 Spanish is the second most widely spoken language in the world. With this in mind, it is no secret that being able to speak Spanish can increase your employability.
However, there are some industries where knowledge of the Spanish language is particularly advantageous. So, let us discover the top 3 industries where speaking Spanish can be beneficial for your career prospects. 
Finance and Banking
There are several reasons why proficiency in Spanish can be beneficial to an illustrious career in the financial industry. First of all, there are plenty of Spanish entrepreneurs and business people out there who need help with understanding global banking systems. To give an example, if you can explain to a Spanish speaker how British banking processes work, then you can help this person to apply for loans and navigate the best way to manage their finances and investments internationally.
Understanding the complexities of business insurance, contracts, and other financial documents can be a complex process, even for native speakers. Correspondingly, being able to break down the nuances and intricate details of a financial agreement into easy-to-understand factual information is a useful skill that will serve you well in the finance sector. You can learn more about some of the benefits of learning Spanish when working in the banking industry by checking out some of the resources on the UKLP website.
Healthcare
As far as the job markets go, the healthcare sector is one of the most stable. There is always going to be a need for doctors, nurses, and other support staff, and therefore the healthcare industry is consistently in need of Spanish speakers in facilities all over the world. Even if your skills do not lie in medicine, you might still be able to find work as a translator or interpreter. For instance, it is an unfortunate fact that some older Spanish speakers do not seek medical services or attention because they are unable to communicate with healthcare providers.
Consequently, it is undeniable that there is a growing need for bilinguals in hospitals, clinics, and other healthcare organizations. In response to this need, and in line with national language access programs in the USA, healthcare providers are now required to provide English translators and interpreters within their facilities. Patients and healthcare providers need to understand each other clearly during consultations and treatments and so part-time and full-time roles are often available to meet these demands.
Know more about Travel Nurse Agency.
Education
Spanish is widely taught as a second language in schools all over the world. For this reason, teachers that can speak Spanish are in high demand. Regardless of whether or not you want to become a Spanish teacher, there are plenty of schools that offer bilingual education services. If you are able to teach any subject in more than one language, this can prove to be highly advantageous and could open a door to esteemed career opportunities that other teachers can only dream of. 
Needless to say, speaking Spanish can enable you to make a difference in the education industry. Additionally, if you are able to teach in Spanish, then you can interact with English language learners too. Accordingly, if you have ambitions to travel, you can find work in Spanish-speaking countries where you can experience the culture while leading lessons abroad. With more people wanting to learn important business languages like Spanish and English than ever before, there are always going to be opportunities to share your knowledge of languages with others.
Ultimately, the importance of the Spanish language is undeniable. With financial progression predicted to increase in Spanish-speaking countries all over the world, the ability to speak Spanish is a very in-demand skill. Above all, by finding an industry that fits your interests, experiences, and skills, you can enjoy a successful and fulfilling career as a multilingual Spanish speaker.  
Want to learn more about Spain and Spanish culture? If so, take a look at these amazing facts about Europe.