The fitness industry is one of the many industries that have been severely affected by the COVID-19 pandemic. As social distancing has become the new normal, people have somehow found a way of working out and exercising at home.
But the gyms and training centers remain shut. You might be thinking about how you could grow your business and get clients during these times. Well, the solution is simple – online marketing. With the right business plan and marketing strategies, you could help your clients and impact them. And in this process, you will grow your income as well, and it's a win-win situation!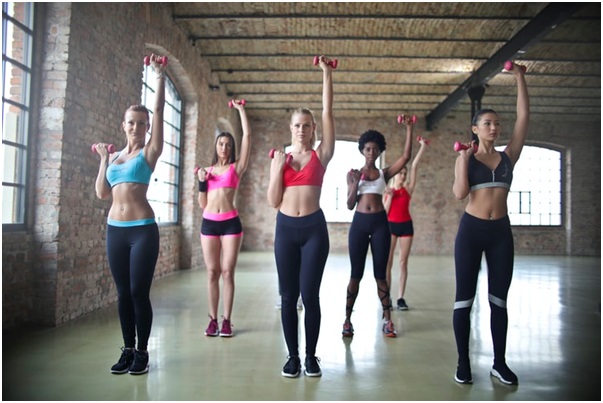 Marketing plays a crucial role in every business' growth. The simple idea behind marketing is impacting your potential audience and getting their attention.
This article will take you through the marketing guide for the fitness industry. The whole process has been cut down into different sections:
Market Research
Content Strategy
Social Media Ads
Influencer Marketing
Social Media Activity
The Ultimate Fitness Marketing Guide in 2020
First things first, before you create and publish content anywhere; you need to do a thorough market analysis. Getting a clear picture of who your target audience is significant. Attempting to target many groups of the audience at once is only going to confuse you.
For example, if you are a gym operator, you might want to target people who like to stay fit and go to the gym regularly. People who are trying to lose weight could also be targeted.
Once you have figured your target audience, you need to analyze your competitors. This can include:
The types of marketing strategies they are opting for.
Their target audiences, what is it that they are offering them, and how it differs from yours.
Going through their online activity, website, videos, blogs, reviews, and social media channels.
A professional-looking fitness website is the most crucial step towards building your business, attracting the right audience. You must create a positive first impact – and a website will help you do that. While designing your website, keep the following things in mind:
Simple yet modern layout
User-friendly
Multiple device optimization such as a mobile, tablet
Location, facilities, and contact details
Make sure there is enough fitness content such as workout videos and pictures available on your website before you launch it. So that when people visit the website, they will have something to go through.
Once you have set up a website, you can move to create content for it. It is essential to identify what interests your audience, what type of content is going to keep them engaged with your business.
The ultra-popular medium – video – is one of the most engaging strategies to attract clients. Make videos to add value to your target audience. The key for this strategy to work is to be consistent. To build trust with clients, use the live platform while working out and share a glimpse of your behind-the-scenes life.
Videos give you an 80% increase in conversions. Making a promo video of your work and putting it up on the website is a brilliant way to provide a glimpse of your work to the clients!
Provide free and quality content
When you are new in the business, it is essential to build trust with your ideal clients. To ensure this happens, create useful blogs and articles on your website. For example – 8 Tried and Tested Ways to Destroy your Belly Fat! or Add These Healthy Food Items to your Diet to Stay Fit.
This will give your clients something to take away with them when they visit your website. If they like your content, they might even subscribe to your website.
An increasing portion of the world uses different social media platforms every day, which makes it clear why new businesses would need it. Your target audience is also most likely using social media platforms.
Instagram and Facebook are two of the most used social media platforms today. Advertising on these platforms could help your fitness brand grow and get you the desired results. The reason behind their success lies in the cost of advertising. Compared to traditional means of advertising, these won't burn a hole in your pocket!
When you are creating an ad on social media, make sure to use a catchy headline and attractive fitness images. It will create curiosity among the audience and make them want to click on your ad.
Create a valuable promotion for your ad campaign that attracts the audience. For example – Sign up in the next 5 hours to avail 50% discount! You can create the over here – https://invideo.io/blog/healthcare-marketing/
Influencer marketing is an effective marketing strategy to drive an audience to your business. It uses successful people from the company to convey your message to the potential audience.
For example – let's say there's a personal trainer online with a huge YouTube following. You can contact him and have him represent your brand. You could do a live session while working out with him or make short exercise videos and upload them on your channel! This way, his followers might start following you too.
Just make sure you associate with people who share the same values as you and your business.
Being patient is the key to success. Since you are new in the business, it might take a while for you to get the desired results. One of the best ways to increase your followers is to be consistent and frequently post on your social media platforms. It doesn't have to be full workout videos. You could post an image of you working out – the point is to remain active on your accounts.
Once you stop posting content even for a little while, you will start losing followers.
One thing that you should avoid at all costs is buying fake followers. It will only increase the number of followers on your page and give you no engagement on posts.