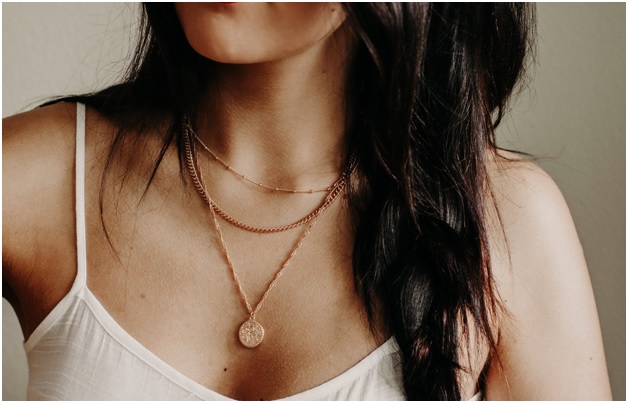 Photo by Kristina Paukshtite from Pexels
A necklace is undoubtedly one of the most classic pieces of jewellery. Whether you're into a barely-there look, chunky chains or an added glint of shine, there are countless necklace styles out there that are going to work for you perfectly. As such a timeless and universally worn item, the humble necklace goes through a lot of transformations and changes in trends. 2019 has been a massive year for accessories, be it fashion, statement or fine jewellery, there seems to be a new of the moment movement every other day. Read on for the most alluring necklace styles of the year:
Layered
The layered look is one that we've seen a thousand times in previous seasons, but have no doubt, it's not going away any time soon. 2019 has seen a slight alteration in the dainty draping that we saw last year. Instead, more statement items are layered with one another to create a dramatic, eye-catching look. Fish out coin medallions and pair them with charm detailed chains to really take your layering to the next level.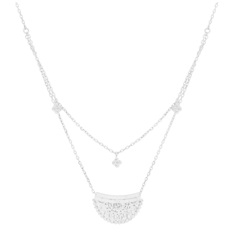 Source: https://bycharlotte.com.au/products/silver-radiant-lotus-necklace
Choker
Ah the choker, this is another long-standing trend that's here for good. Instead of thick, black velvet styles, or the plastic laced necklace trend, we've seen the choker grow up a little this year. 2019's sophisticated choker look features elegant chains with effeminate detailing, taking the vibe away from moody 90s teen to contemporary glamorous chic.
Pendant
Pedants have been big this year. Fine chains with heavy, gold shapes dangling on them can be found on any stylish feed. Whether it's a silhouette, a coin or your first name's initial, in 2019 you cannot go wrong with a chunky gold pendant. Wear with a plunging neckline or layer it up over a turtle neck in the winter and you'll be feeling amazing no matter how much your teeth are chattering.
Chains
Chains are kind of everything in the accessory world at the moment. Whether they're fine or heavy, you'll find chain rings, bracelets, earrings and necklaces just about anywhere. A trend favourite is the chunky chain, anything that sits just below your collar bone and is about ten centre metres thick is right on the mark for this year.
Minimalist
Minimalism is always stylish. Although we might have been bombarded with an array of decadent patterns, materials and metals this season, you can never go wrong with keeping it clean. 2019's minimalism sees a subtle play on geometric shapes to spice it up a bit. You'll find all sorts of unique and quirky minimalist necklace styles on the market. From circles to squares and even faces, think of this look as a delicate line drawing for your neck.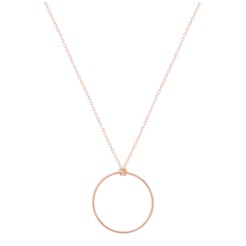 Source: https://bycharlotte.com.au/products/14k-rose-gold-purity-necklace
Contemporary Pearls
The modern pearl is taking the fashion world by storm. Gone are the days when you thought that pearls were only for your grandmother, they're literally at the forefront of contemporary chic for 2019. Pearl style necklaces are threaded with metal charms and beads to modernise their look. Add a pair of heavy gold hoops and you'll be looking flawless all year.
Shells
There's been a major affinity for the beach in jewellery this season. We've seen pukka necklaces, interesting shell charms and fun coral shapes pretty much everywhere since the early months of 2019. The key with this trend is to try and avoid looking like a frat guy back in 2003. Keep it metallic, with gold and silver shells you'll avoid the frosted tips and tee-shirt vibe.
Necklaces for women this year have come in all kinds of amazing shapes and sizes, shop around to find your perfect style for 2019.