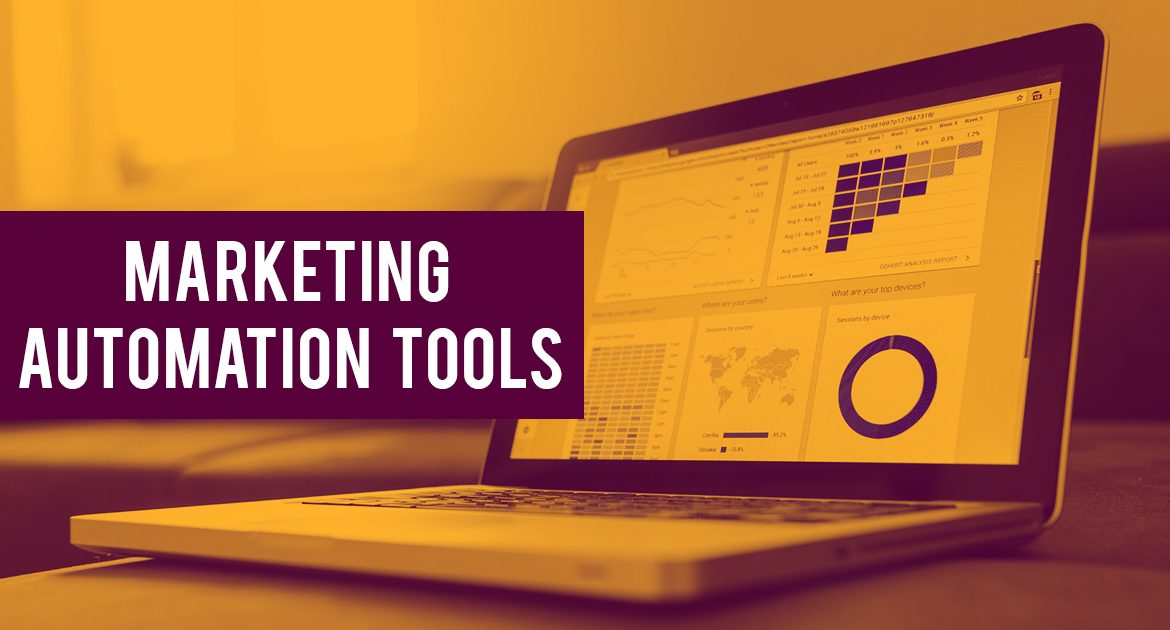 If you want to be at the top of your industry in today's day and age, it's no longer about being the brand that provides the best product. It's about being the brand best known for a product, which is why digital marketing services and advertisements for your brand have become so important over the last couple of decades. Just look at the most famous of brands like McDonald's or Apple; their products aren't the best in their industries by a long shot, but they are the best advertised and most well-known of the bunch. And hence they thrive.
But keeping up with marketing to an ever-growing market has become a ridiculously time-consuming task, even if you were to set a whole team of people to the task. This is where marketing automation comes, software that monitors and performs all of your online marketing to try and nurture any leads you have in the market.
However, marketing automation is still a fairly new addition to the field, so one needs to be careful when choosing a marketing automation tool for their business. No two tools are equal, but some are much better than others at doing their job. Check these top marketing automation tools out:
1. Hubspot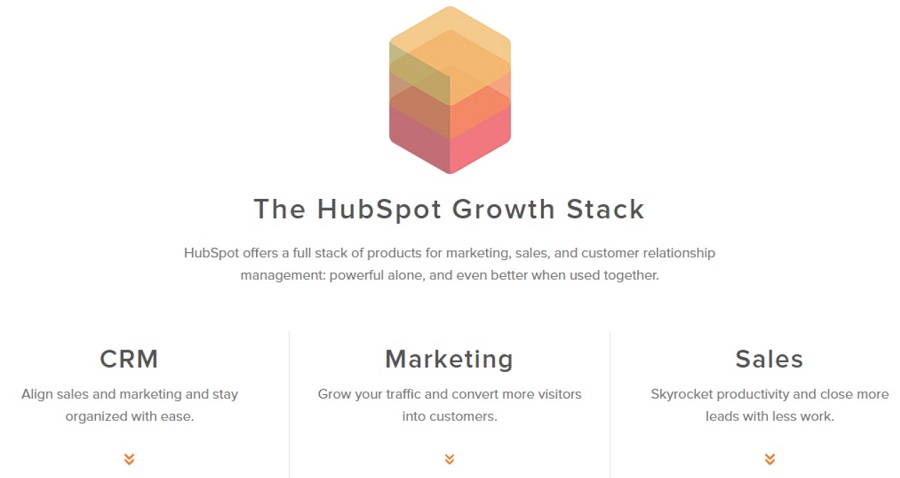 The best thing Hubspot has going for it is its intuitive and easy-to-understand design, something which non-technical business owners can easily grasp and therefore get more benefit out of than say more technical software. This is very beneficial for small business owners that don't have the time or resources to learn the ins and outs of complex software. Hubspot's analytics are also great at keeping track of all the software does for marketing your brand, with real-time results showing you how effective each measure was, which lets you quickly figure out what works and what doesn't. They even offer you marketing bots for social media, which lets your customers interact with your brand on social media, without you necessarily needing to be there. The only drawback here is the price; $800 a month is a pretty steep fee to pay for businesses with a smaller budget (not to mention an additional $3,000 in onboarding fees), so you might be better off searching for a cheaper solution.
2. ActiveCampaign
One of the cheaper solutions out there, ActiveCampaign is a great marketing automation tool for any small business to pick up and use. Building automated marketing campaigns is relatively easy (and can even help you build quite innovative campaigns actually) on the platform, it is one of the more stable tools out there, unlike others on the market that have reports of bugs and issues in the past. Their customer support is reliable and friendly, but the biggest boon here is the price: starting at just $9 a month and growing quite reasonably over the years (under $100 a month as your business expands), few tools are as cheap as this. There's even an Enterprise version of the software if your brand has more demanding automation needs.
3. SendinBlue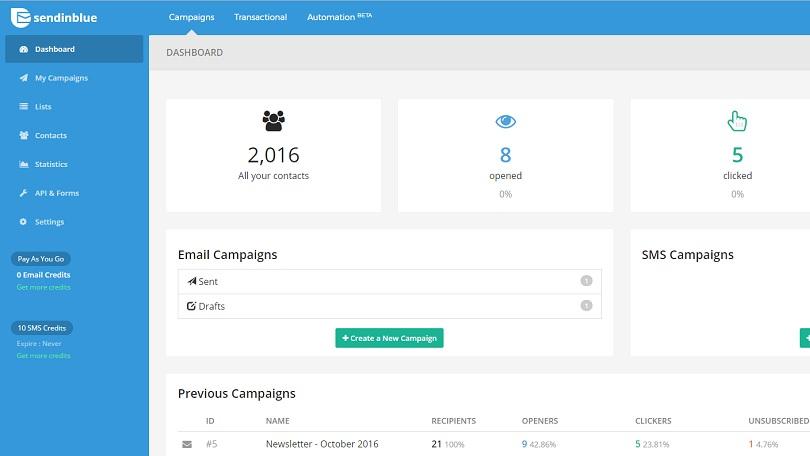 Sacrificing beauty in design for ease of use, SendinBlue's campaign builder may not be the prettiest, but it gets the job done much faster than most other tools that often require reading some documentation or contacting support. The marketing tool is fairly affordable at $49 a month (lower budget plans do not let you access unlimited automation workflows, which is a major bummer) and offers great features such as SMS messaging and real-time deliverability reporting which you can't find with every other tool out there. Their monthly limit on the number of emails a month (instead of the number of contacts you can send emails to) can be a little frustrating, but overall the tool is a fairly stable and effective option for anyone looking to start marketing automation for their brand.
4. Ontraport
Comparatively easy to set up and start using than most other tools, Ontraport is another great choice when it comes to marketing automation tools. If you're looking for a marketing tool that integrates well with other platforms like Facebook, Google Adwords, WordPress, etc., this is the software for you. Their sequence builder may not be as creative or fun to work with, but it is a very powerful tool all the same with all the standard marketing automation features as well as less common ones like SMS marketing and postcards. The tool I highly scalable, and while it may not be very affordable, the monthly fee doesn't grow too much as your business expands.
5. Prospect.io
Prospect.io is not an all-in-one marketing automation tool like Hubspot or ActiveCampaign, so you can't expect to be able to perform extensive analytics using this software. However, that doesn't mean Prospect.io is a useless tool. This is because Prospect.io focuses (and does it better than most) on one aspect of marketing automation: lead generation and market outreach. The software is great at searching for cold leads in your marketing campaign and engaging with them to make them more favorable.
6. Pardot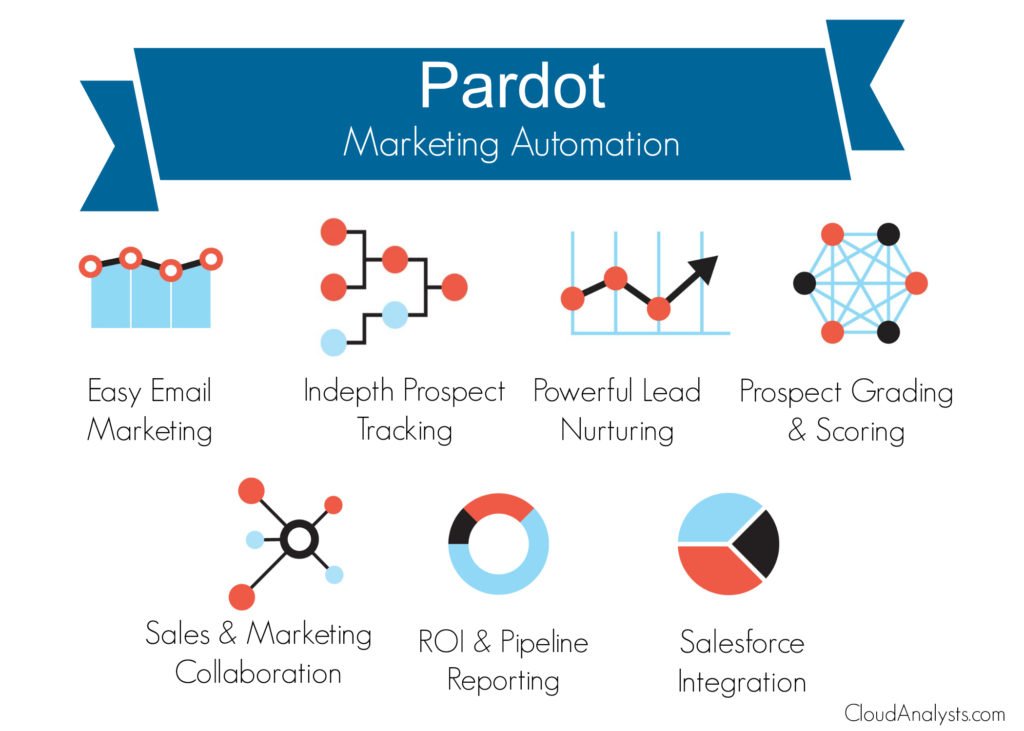 If you are in need of a marketing automation tool chock-full with features and everything you could need for your marketing automation campaigns, Pardot will have you covered. Their customer support is one of the best (if not THE best) you can find for tools like these, and while learning to use the software is a little challenging considering all the features it offers, training to use the software is provided by the company during setup and is free. However, there IS one catch: the monthly subscription fee is a whopping $1000, and if you want ALL the tool has to offer you may have to push that figure even higher.
7. Aritic Pinpoint
Aritic Pinpoint is a great tool to use for lead generation and marketing. It works by analyzing user data (browsing activity, behavior tracking, etc.) from both known and anonymous users and using the data to figure out where your marketing should be targeted to generate the greatest amount of results. They also offer features like multi-channel marketing, SEO, and analytics among a few others, all of which can be a great help in your marketing campaigns.
8. AeroLeads

Known for its propitious response in collecting prospects from business and social media platforms, AeroLeads plays an eminent role in your Email Marketing campaign. Right from acquiring contact details to business emails IDs, AeroLeads – free Google chrome extension helps you in enticing prospects.
Analyze your Email List by segmenting potential leads with its plugin features that extract business emails IDs from LinkedIn to a consolidated. CSV file. They even let you play around with the acquired file by uploading them to your favorite CRM platforms.
With limitations in the full-time free version, this cost-beneficial Email Marketing tool lets you access up to 4000 credits at $149 per month wherein five users can operate with one access.