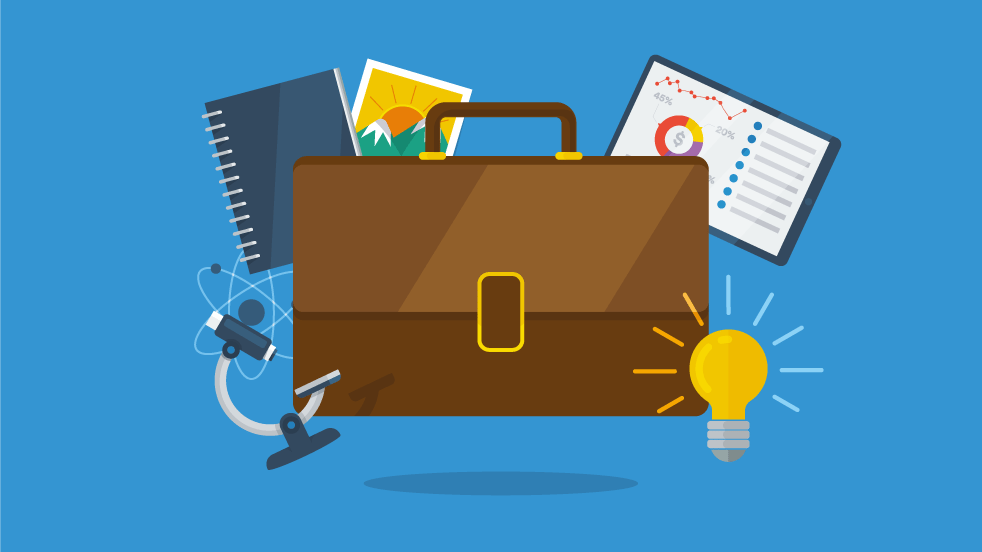 If you have accumulated a lot of knowledge and valuable experience, and you want to share them with other people, you can create an educational blog. Among teachers, professional blogs are a relative novelty. Teachers do not always believe that an Internet blog can open additional opportunities, as well as help their students and many other readers. The creation and maintenance of a blog can be a serious incentive to self-realization and development since it provides its owner with the most extensive opportunities such as gaining new insights and skills.
Content marketing and blogging are increasingly gaining popularity now. Blogs can be multifarious in their goals, types, and structure. A personal blog is one of the most convenient ways to post and share information quickly. If you have a great idea buzzing in your head, it will be much easier to come up with topics for your posts.
Finally, a personal and professional blog is a fundamentally new tool for the organization of the learning process with many benefits. In our article, you will find out how to create a blog and start working with it.
How to Start a Blog?
Think of what you want to do and imagine a generalized "portrait" of your potential reader. Describe the person for whom you are writing as much as possible. Then, choose a blog title suitable for your audience and add keywords according to which your readers will find this blog on the Internet.
Select Hosting and Register Your Domain Name
Web hosting is a file storage provider that will host your blog. For your domain name, you can take only the main words with an indication of zones .com, .net, .org, etc. Select several options and check whether this domain name is free.
If someone already used the name you entered, try another zone or work with rephrasing. Sometimes it is possible to get a domain name free of charge for the first year when you pay for hosting. When choosing a hosting site, pay attention to the page loading speed, automatic backup (the more often, the better), technical support, and security.
Choose a Platform and Set up the Blog
Free services are suitable for starting online courses and testing your ideas. Later, you can transfer all the information to a new hosting or domain (however, the latter is not recommended in terms of SEO). Let's look at the three most popular free blogging platforms.
WordPress
WordPress is the most popular content management system (CMS), designed for blogging. Among the main advantages, we can highlight easy customization (you start working immediately with no need to read long instructions), free templates and plugins to personalize your blog and expand its functions, support forum helping to solve almost any issue, a lot of guides on how to configure specific functions, and frequent updates and security improvements. If you want to know more, all of these great features are described more deeply in this WordPress review.
The Blogger Service
The Blogger Service is an excellent platform for aspiring bloggers and those who are aiming to get ad revenue. Since Google owns this completely free and easy-to-use service, you will have access to various tools like AdSense, Google Analytics, etc. You can use HTML code and additional settings for the preferred appearance and functionality of your blog. Also, the service provides users with a limited number of themes and storage space.
Tumblr
Tumblr is more suitable for microblogging. This service presents a mix of a social network and a blog. Among its benefits are an ability to quickly gather a relevant audience, unlimited storage, approximately 1,000 themes to choose from, and flexible customization thanks to convenient access to HTML and CSS+. However, the process of backing up and importing content from other platforms is tricky.
Write and Add Your Posts
It's time to fill your blog with quality content. To do this, select a topic and study myriads of already existing articles about it. Based on your analysis, write the first text and add it to the blog. Start publishing your articles regularly, for instance, once a week.
Your posts can be written according to the conventional style or the APA format if it is of academic nature. Doing so, you will attract more readers who will eventually become your regulars. The more related articles you add to your blog, the more visitors you will have in the long run. Also, make sure your audience is "alive" and can leave comments on your posts and participate in discussions. 
Promote Your Blog
If you have interesting content, people will notice your blog. Moreover, Google will reckon all your efforts — each report is counted by the search engine when ranking an article and will add credibility to your website. You have not only to attract new readers but also make people come back. To do this, add a subscription form on the side menu using a plug-in of your mailing service. Share the links to your articles with your friends and subscribers.
Another great way to build more backlinks to your blog is guest posting. For that, find popular blogs with your target audience. Then study a few articles with more views and determine how your content can be useful. Write a post, send it, and wait for an answer. Do not get upset if your article is not accepted at first. Write and offer your materials to different websites. In this way, you will gain useful experience, which can be a solid foundation for another post.
Videos are considered another type of long-term content. It is enough to add one video to your blog to attract new people. Also, a blog makes it possible to embed other multimedia elements such as animation and pictures to spice up your simple text blocks.
Conclusion
Learning means always to move forward, and tons of educational resources online only facilitate the process. Teachers and professors who have already created their educational blogs realize that it can be more effective than the standard ways of education, such as papers and somnolent lectures.