Today, Instagram has over 1 billion active users and it has become one of the most popular platforms where people from all over the globe share photos and videos. This app is especially favored by millennials who not only use it to share photos and videos to their loved ones, but also use it to promote their businesses and brands.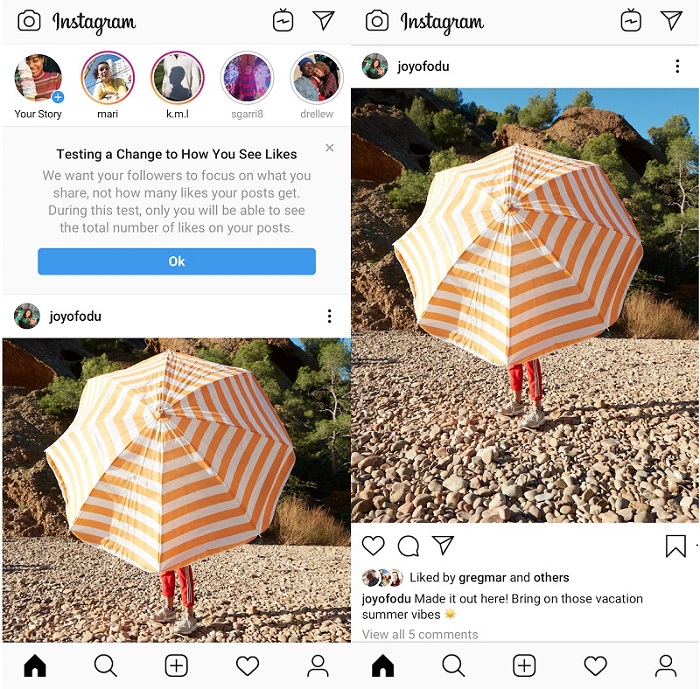 Recently, users are facing a common problem and asking whether there is a possibility to restore pictures lost in Instagram. What can one do if he or she accidentally deletes Instagram photos and videos? Is it possible to recover lost media from Instagram?
The good news is that it is possible to recover precious photos from Instagram. We are going to look at ways you can perform photo recovery successfully.
Photo Recovery Software
Using reliable photo recovery software is the best option to restore lost or deleted Instagram photos. The most popular and efficient software used is iSkysoft Data Recovery software which is known to offer sure-shot solutions. This software is available online and caters to different scenarios of data loss. It easy to use, saves time, and also supports a myriad of storage media.
Other Manual Steps to Restore Deleted Instagram Pics
Check Photo Albums
Normally, photos in your Instagram are backed up in the photo albums of a smartphone. If you cannot find photos in your Instagram, start by looking them in the downloads folder, camera roll or phone's gallery. You can also try to locate lost image files from any other location where you save your images.
Check Instagram Archive Feature
The "archive posts" feature was launched by Instagram in 2017 and it was designed to help users to hide their stories and photos from being seen by the public. This feature also allows the recovery of deleted photos in 3 simple steps. We can say that this feature provides a temporary storage for photos. If you delete photos from the archive folder, recovering deleted photos becomes hard.
Restore Photos from Cloud Backup
More and more people understand the need to open cloud backup accounts. In case you lose your phone or delete photos, you can easily restore photos backed up in cloud service providers such as Google photos. Note that this is only applicable if you have updated backup files.
Recover Using Google Account
Most people who use Android devices are not aware that their photos and videos get stored in Google Account. If you are using an Android device, try to check if there is a backup copy in the cloud. Go to Google photos and examine all the contents in the album if there is any. Check the Recycle Bin to find lost files that you have shared on Instagram.
Use Internet Archive
The Internet Archive service is used to view previous version of a website and can be used to restore content that is conserved there. This method can be used to restore deleted files in Instagram as well.
If you succeed in recovering your photos using any of the above ways, you are encouraged to maintain a backup of your content to make it easy to restore lost files in future. There are two ways you can back up your shots. One, you can install backup and sync app. Two, you can enable synchronizing of Google Photo service with your gallery. This process only takes a few minutes and will secure you from problems.
How to Restore Instagram Pics from iPhone Devices
One can accidentally delete photos you don't want to when deleting other photos and this can be very painful. If you are using an iPhone, there are ways you can recover your deleted Instagram photos easily.
Recover recently deleted photos
The iPhone has a photo app that you can use to find all photos stored on your iPhone. The photo app has a recently deleted folder which contains all deleted images in the last 30 days. To successfully recover pics from the photo app, you need to do so before 30 days are over. To recover from photo app, first you need to open the app from the home screen. You will see an album and from here, tap on recently deleted icon. Choose the photos you want to restore and click on Recover to get your files back.
Recover photos exceeding 30 days
If you fail to recover deleted photos from your iPhone within 30 days, recovering through the photo app option will not work. This is because these files get permanently removed from the folder. At these situations, you can only rely on iSkysoft Data Recovery Software to get your files back.
Steps To Recovering Deleted Photos Using iSkysoft Data Recovery Software
Start by downloading and installing the iSkysoft Data Recovery Software on your computer. Connect your iPhone to the computer using a cable. Launch the software and select the "Data recovery" module to scan your phone.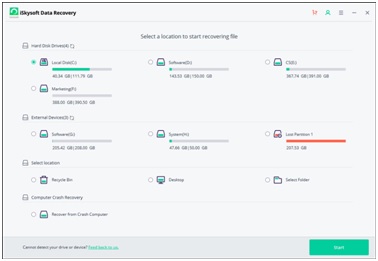 Ensure that you check the "Photos" option before you start scanning for missing files.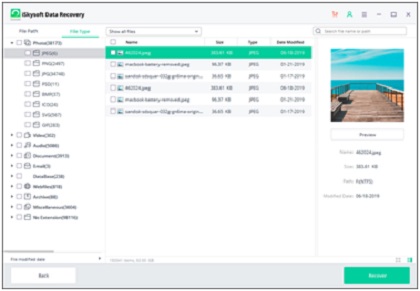 After scanning is over, you will be presented with a preview of the located files. Select the files you want and click the "recover" button. All your lost files will be restored to your phone.