Are you doubtful whether implementing a Content Delivery Network will be the right choice for your site? Are you looking for the best CDN provider? We have done the research for you and put together a list so you can choose the best CDN provider in 2019.
A Content Delivery Network (CDN) will speed up your website, enhance the user experience and increase your chance of ranking on Google. For sites which are getting global and heavy traffic, have a lot of media or want extra security, a CDN is the best choice. However once you have made the decision to actually buy a CDN, it's time to choose one of the best CDN providers below. Check out all the advantages and drawbacks these networks have in order to choose the best one for your needs.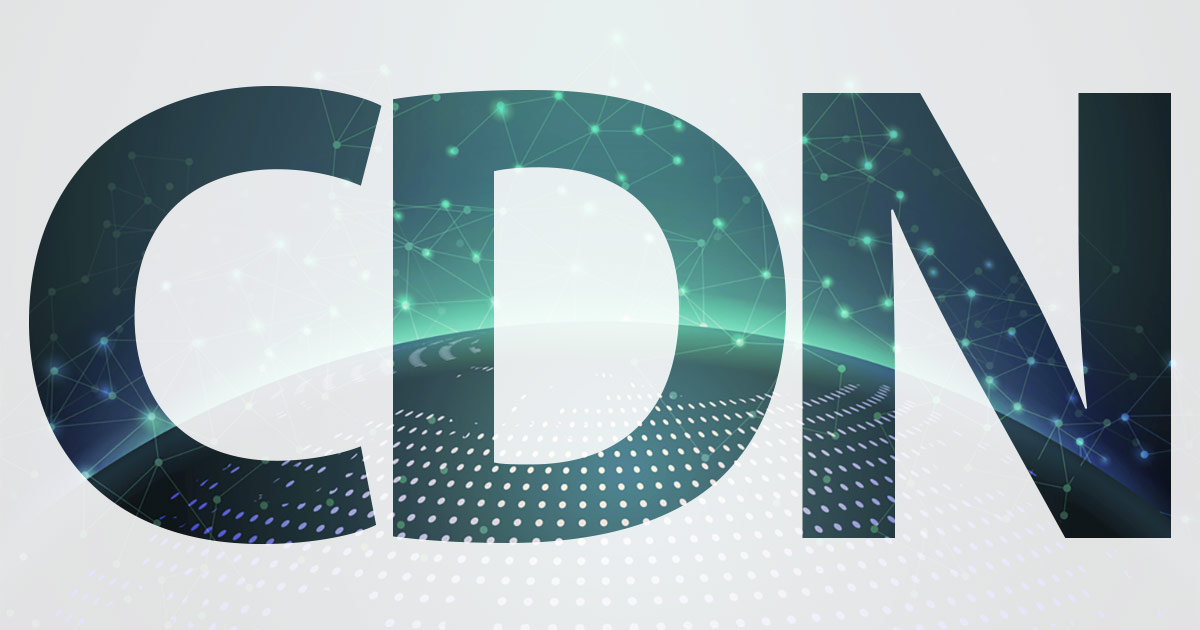 Cloudflare is a CDN which is packed with features and offers a free plan. This U.S. CDN takes #1 on our list because it's a great provider of service for beginners, offering professional and practical features.
Setting up your CDN on Cloudflare is very simple, without any need to make changes in your code. All you have to do is update your DNS records to use Cloudflare and the CDN will automatically start running, providing content to your global users.
Other than its easy setup, Cloudflare is an amazing CDN offering many great features. It blocks bots and spam content, detects and mitigates DDoS attacks, optimizes images reducing their size by up to 35%, provides support for standards like IPv6, HTTP/2 and SPDY, helps you manipulate traffic, and allows your developers to be in full control of the CDN service.
Fastly is a CDN which definitely deserves its name! It is the second fastest CDN in the UK. Other than the fact that Fastly is known for delivering fast speed, it's also highly configurable. That's the reason why it's the choice of some well-known companies such as Reddit, BuzzFeed, The New York Times and Spotify. Fastly caches the static and dynamic content and also allows your developers to have control over the HTTP headers, so the content is presented as you like.
The downside to Fastly's features is the difficulty in setting it up and can be problematic for new or inexperienced users. So, if you are thinking of implementing Fastly, you will definitely need a hand setting it up.
Amazon CloudFront is a CDN which is affordable and offers advanced features. Some of the features of CloudFront are in-depth analytics; details concerning the type of device the visitor are using to access your site, the ability to enable automatic GZip compression and alerts when a great data transfer usage happens, etc. Other than that, Amazon CloudFront is highly configurable as well.
Despite its amazing advantages, Amazon CloudFront CDN doesn't offer tech support in this service, and if you need it you will have to pay extra. The price for tech support is different for every region.
Meta CDN is, in fact, a package made by combining Amazon CloudFront, Fastly and Verizon EdgeCast. This combination is perfect for providing top performance because it has a wider range of proxy servers. The Meta CDN provides 120 locations, and it is very likely that the user has a server right next to them. Meta CDN uses the best of what all these three CDN networks provide. For example, the advantage that Fastly is the fastest in the UK and EdgeCast in North America is available when using Meta CDN.
However, there are some downsides to choosing Meta CDN. Even though it offers top performance results, it doesn't offer any configuration options. This is because whenever you choose a single CDN you get access to all its options, while when you choose the Meta CDN you have a combination of three, however, you do not have access to all the individual features of the three networks.
Leaseweb is a high-end CDN which provides a range of features and gives you in-depth analysis and statistics. However, it is not the fastest CDN provider and it's expensive as well. This powerful CDN is mainly used by business users. Its smart features include a console which scans your CDN needs, offers you the ability to set the cache-control header, and set an approximate time for caching 404 responses.
The Leaseweb statistics section offers charts including user breakdowns and cache performance. There is a 30-day free trial option if you think that Leaseweb matches your needs for a CDN.
If you can't decide on a provider you can use a website that offers hosting on multiple CDNs like LaunchCDN which means you can switch between them at any given time. There definitely isn't a one-fits-all CDN provider. You would have to check out what your website needs and try to find a CDN which meets your expectations. Even though the list of good CDN providers doesn't end at number 5, we recommend you choose one from our list above and you definitely won't regret it.