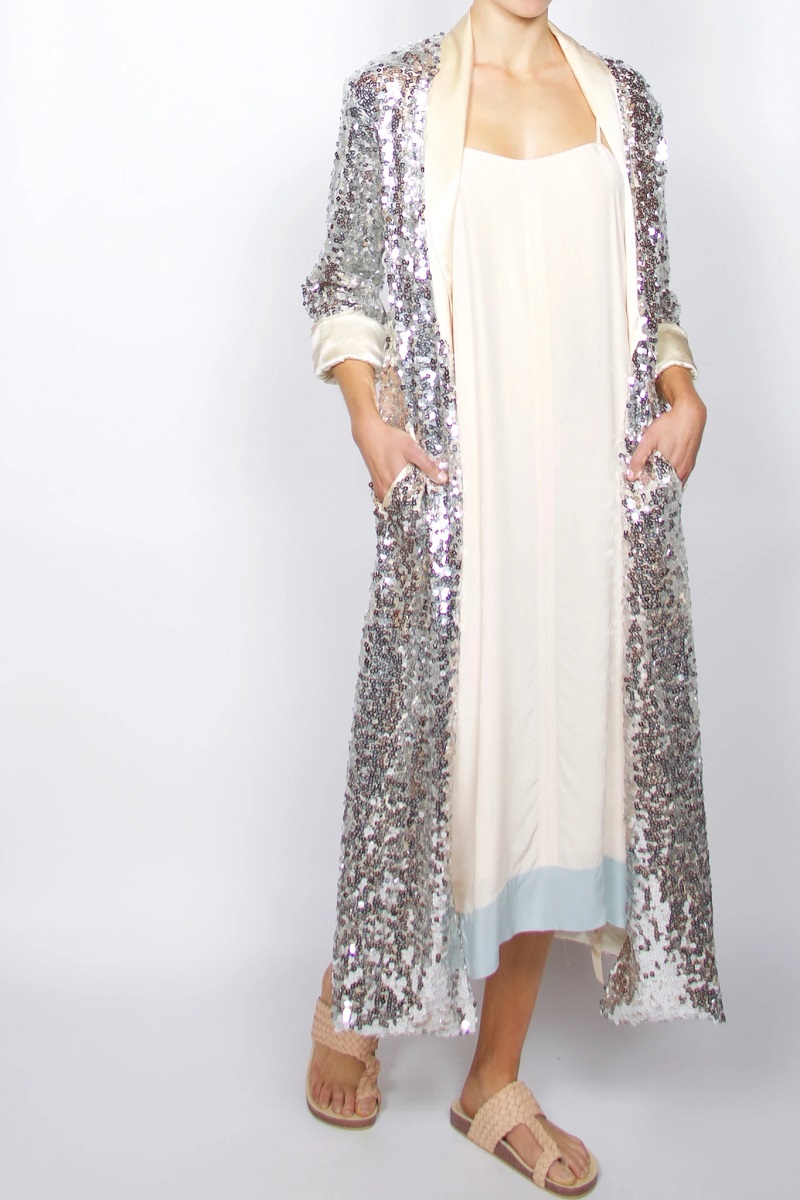 Jackets are a firm favourite in every single woman's wardrobe. No matter what your style might be, we all need jackets right? Right! However, they can leave you feeling a little scruffy and well, drab. Pair that with the relentless winter chill and the classic seasonal illness, and all of a sudden, you're not feeling too fabulous. Time to put a stop to those cold-weather blues with some gorgeous styling! Maybe it sounds vapid, but a stunning outfit can really lift you out of a funk and bring some creative energy to your day. So, to lift those spirits, consult these styling and outfit ideas for your women's designer jackets and winter gear…
Oversized Tailoring
Androgynous looks are just the epitome of cool, and winter is the perfect time to dabble with it if you're a little unfamiliar with the movement. Start with some chunky brogues, add a wool pair of checked pants in a light grey, navy or brown and tuck in your favourite close-fitting crew neck, cashmere top in white or black. Layer an oversized herringbone wool-cotton blend jacket to finish – the shaper the shoulder pads, the better.
Leather Biker Jacket
A leather jacket is an absolute classic, and one that we probably all have in our closets (if you don't have one already then stop reading this and go get one). Put together a creative look by pairing your jacket with your favourite white maxi dress, a boho style flowing cut will look beautiful. Layer a thermal turtleneck underneath your dress, add a shining statement pendant, slip into some knee-high boots and throw your leather jacket on over the top.
Canvas Co-Ord
Canvas, worker style jackets hit the utilitarian trend right on the head. Get playful with the trend by combining a canvas jacket with a cotton, denim or canvas A-line mini skirt in the same shade (white or beige will score you big style points here). Layer a crew neck white tee shirt underneath and accessorise with chunky white trainers. Cat-eye sunnies and a crossbody bag will add a hint of streetwear chic to this outfit.
Denim Bomber Jacket  
An oversized, bomber cut denim jacket will forever be in style, it's just a fact. If you really want to style yours up, consider investing in a pair of wide-leg or flare cut leather pants. Add a silk cami tucked in and finish with an indigo wash, dark blue denim jacket. A beaded clutch and suede shoes will be the ideal finish touches to this textured and interesting autumnal get-up.
Sequin Studded
Sequins are the easiest way to just ooze glamour. A sequin jacket is the ideal piece for trans-seasonal evening wear, it will take all the work out of dressing up. Grab your favourite silk slip dress, pull on some strappy nude stilettos and layer your sequin jacket over the top. A couple of layered chain necklaces, some wine toned lipstick and a ballerina bun will complete your evening glam.
Longline Puffer
The maxi puffer (or down) jacket is the height of style right now! This unexpected, highly functional piece really can do no wrong, and it's very easy to wear especially if you're living in a chilly country or you really suffer in the cold. Pull-on your favourite straight leg denim, chunky knit grey marl jumper and fashion-forward hiking boot style shoes. Finish with your longline puffer, preferably in a classic khaki green tone. Some chunky hoop earrings and a smokey eye will make this outfit feel more dressed up.