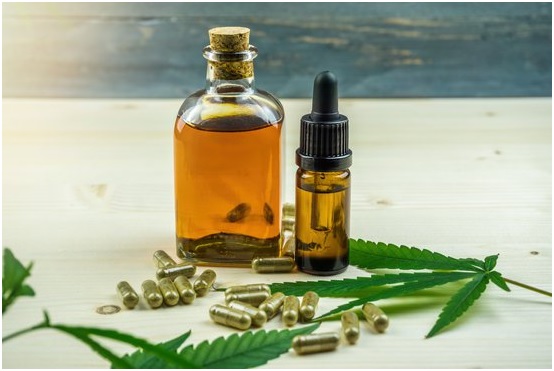 Hemp CBD started as a $200 million industry since it was first legalized in 2014 and it grew over $400 million in a single year. But, according to the most reliable financial estimations, it could become a 3 billion dollar industry by 2021; after all, this is a revolutionary natural solution that brings real results.
And even though this sounds great for the cannabis industry, there is a long way to go in terms of regulation. Certainly, it is a lot more regulated than it was in 2014, but there is still a small percentage that sells low quality CBD and markets it as a big deal. However, finding the perfect one for you is not difficult after some research. You just have to be up to date as information is the key to get the best quality and results. So, here you have some of the greatest methods to spot check the CBD quality and not get scammed in the process.
Color of the CBD oil
What many people don't know is that CBD oil comes in a variety of strength degrees. Whether the active ingredient is extracted through a subcritical or supercritical CO2 method, sometimes it can go wrong and impact the pureness of the result. In order to avoid this, it is best if you know the different types of CBD oil.
Raw CBD hemp oil
The raw color tends to be black or dark green, sometimes because it was extracted directly from the source hemp without any other purification process whatsoever. In that sense, if you are buying darker liquid, it means you will obtain more terpenes, chlorophyll and other parts of the plant.
Although it may not seem as appealing, there is nothing wrong with it. In fact, it is a good thing because there is a lot less processing involved.
Decarboxylated CBD oil
The color of this kind of CBD oil is very similar to the raw liquid. When the raw material is closely analyzed, it contains CBD-A and THC-A, also known in the scientific field as the acidic molecules. The decarboxylation is a chemical process that eliminates these compounds because it is claimed that they decrease bioavailability.
In other words, it is a way to improve the body's absorption of the important molecules. Nonetheless, both the darker color and the important compounds are still there as the oils have not been filtered.
Filtered CBD oil
This is the version you have probably seen as it is the most common CBD version. Its golden and light color means that the oil has been processed through decarboxylation and filtering in order to take out those parts that remained in the extraction.
Needless to say, this is the purest version available in the market, so be aware of the supplement facts in order to certify it is exactly what you are ordering.
Check the source of the CBD oil
The cannabis family is considered one of the most absorbing plants available. In fact, not only they can obtain nutrients and contaminants from the soil, but also from the air. So, after they are harvested, you could be consuming toxic substances if the conditions in which it was grown are not adequate.
Most high-quality CBD oil is grown in Colorado or Denmark, although there are many locations that provide excellent hemp like Germany -which has the strictest regulation worldwide-, Kentucky, the Netherlands as well as other northern European countries. The important thing to remember here is that, whenever you enter in a product page, you should be able to find out the place where the hemp was grown, the methods used and the exact species of cannabis. This will determine the type of soil, the climate and even the plants grown nearby, all of which are essential aspects to provide a high-quality product.
Make sure that a third party has tested the CBD oil
Up until now, the regulations of cannabis do not require FDA approval so there is no need for third party testing. This is something from which scammers usually take advantage. However, reputable companies often precise independent labs that would analyze the potency and purity of their content as third-party verifiers.
These certifications are usually proudly posted on the larger organizations' website, so search for the verification whenever you are shopping to avoid inconveniences. If you don't see one, you can make a simple call and ask directly where you can check the lab reports. This way, you will be able to see not only the potential contamination, but also the different compounds and overall quality of the product.
Look for THC content
THC is the cannabis component that gets you in a state of "high." Although most companies are open about their full list of ingredients, some others try to hide it. When you see THC content over 0.3%, you are in front of a product that could test positive for drugs. In order to avoid problems, try to look for the lowest THC content you can find.
Extract or isolate the CBD oil, what's best?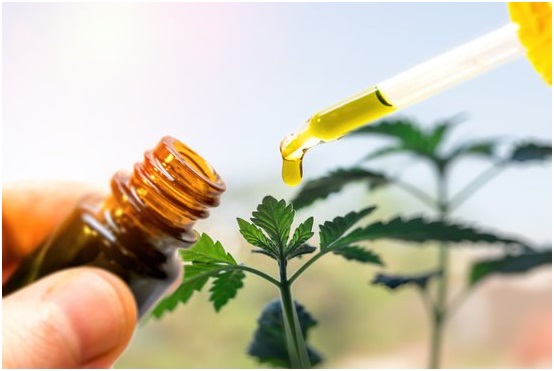 There are two main types of CBD, extract and isolate. The first one is the result of processing the whole plant to get full-spectrum oil that contains the important compounds found in cannabis, like flavonoids, CBG, CBC, terpenes and many others.
On the other hand, isolate is CBD in the purest form and even though this may sound like perfect, it is way less efficient because it doesn't contain the synergistic properties that the entire plant has. In that sense, oils made with CBD extract provide way more quality than those with isolating.
CBD oil is an excellent product, but its legalization happened so fast that there are some regulations of the industry that are still in the process. This doesn't mean you should stop getting its benefits, but you should be aware of the factors mentioned above in order to get a great product that will be actually helpful.