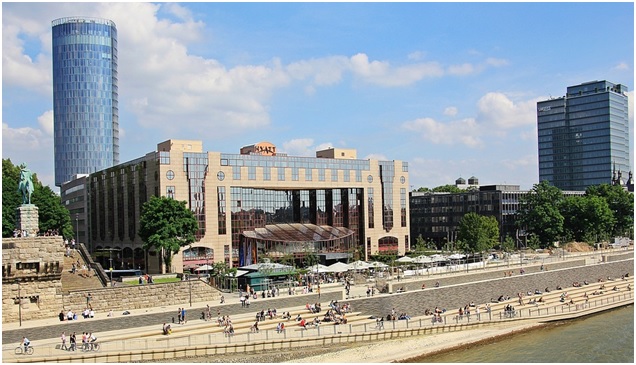 Image Source: pixabay.com
After planning for a year before the vacations, it's truly mesmerizing, and a big-time luxury to stay in five-star hotels.
The real vibes enhance the whole experience on a new level. And why not? Who doesn't love the ocean-front or pool-side views, not to forget those big, delicious breakfasts! On top of that, now everyone needs some Instagram-worthy shots too!
However, a pleasant stay at a reputed hotel can result in a dent in your pocket too. But, you need not worry at all because we have got everything covered for you! We, in this blog post, bring you a few but cool traveling hacks which will allow you to enjoy both your stay at your desired hotels while at the same time, you will save a lot of your money.
So, without any further delay, let's just straight away jump into the details.
Book directly through the hotel's website
Many hotels now guarantee that they offer the lowest rate possible on their website to encourage direct booking from the customers. It is to avoid paying commissions to mediate sites like hotels dot com. To add to your experience, they may as well throw in your package a free night or a gift voucher. Furthermore, only those customers who book directly can enjoy perks like loyalty points. So, now you know what to do?
Look out for coupons
You can always do a little research before finalizing the hotel. There is still something on the offer! There are certain hotels offering coupon codes and promo or discount codes. We bet this is going to be your favorite way of saving money. Speaking of this, do not forget to check the best western coupons if you are planning your next trip and happen to be on a hotel hunt. Thank us later when you save those big bucks, mate!
Use last-minute apps
We all can forget about booking a hotel amidst all the frenzy. As silly as it sounds, many of us can make this honest mistake. However, some people do not believe in pre-booking and like to book at the last minute. And, we agree with that as one can make use of all the offers and deals on the unsold rooms using last-minute applications such as Hotel Tonight. Such apps give quite decent bargains, and we suggest everyone use these. We bet you didn't know about these, yeah? However, it is essential to note that it can be one risky ride as there is no guarantee you would find a room you need if you wait until the last minute for the sake of deals
Use credit card points
Many credit cards offer massive discounts and bonus points when you sign up or even spend a certain amount of money in a set time frame. These points you make can be used to buy hotel rooms.
Subscribe for membership discounts
If you become a member of travel organizations, you are likely to enjoy some fantastic membership discounts. Such memberships may cost you in the beginning but prove to be a savior later in the long run. Hence, get started on the membership applications now!
These are some hacks that we have managed to gather. They can make your traveling more comfortable and relatively cheaper. If you have anything to add to this list, please feel free to do so.