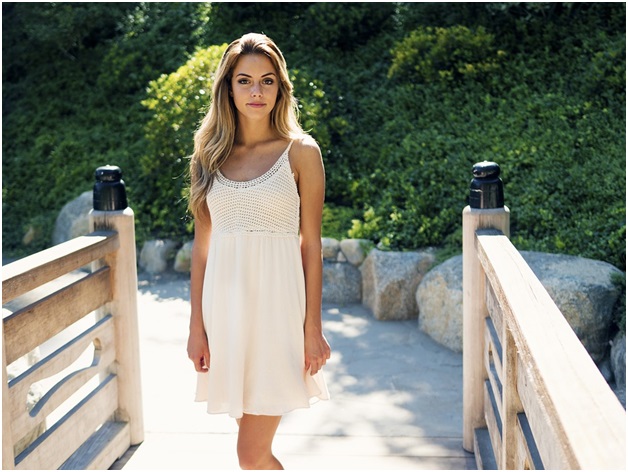 Image Source: Pixabay.com
What's not to love about a short dress? It's feminine, sexy, and makes for a perfect outfit for a party, a night out with friends or a date with someone special.  However, not everyone can rock a short dress. All of us have worn a short dress for a special event in our lives at one point in time or another. But let's be honest here – there are a million thoughts that run through our head while wearing one – Is it too much? Am I showing too much skin? Will it look good on my body type?
There is one rule in fashion, and that is no matter what you wear, you must wear it with confidence. So if you are thinking of going short but doubting if you can pull it off, here are some top tips to help you flaunt your beauty in that short dress you've got your eyes on: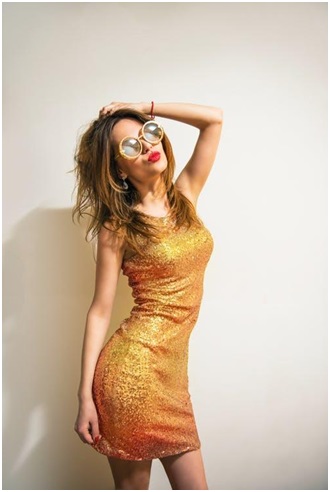 Keep it modest
If you are wondering how short is too short when buying a dress for yourself, there is a general rule that the dress should at least be equal to the length of your arms when they hang around your sides. Anything shorter than that becomes too revealing. Additionally, since you are showing a lot of leg, it is best to avoid showing too much skin in other areas of your ensemble.
Boy shorts are your best friend
One major worry when wearing a short dress is the risk of it riding up and revealing your underwear. Depending on the length, it will probably happen at some point. Boy shortswork great with short dresses as they are super comfortable. Just make sure they don't hang below the dress – they should be as mini as possible so that they cover you up without showing unless you bend over or your dress goes up.
Don't go too tight
The perfect short dress should fit and compliment your figure. It should never be so tight that you spend most of the time 'fixing' it after every move you make. Remember, there is a clear difference between looking feminine and classy and looking downright trashy. Go for a dress that looks good on your body and helps accentuate your best features by being the right size.
Work on your legs
Short dresses draw attention to your legs so, it's essential to make sure they look their best. Get your grooming routine going – shave or wax those legs and don't forget to moisturize because no one wants to see dry, flaky skin when you are wearing a short dress. Use a moisturizer that will give you a smooth, moisturized look for a long duration.
Give stockings a chance
If you love short dresses but feel uncomfortable showing too much skin, you can always wear stockings to carry off the look. Stockingslook great with a short dress – especially if the occasion is a little formal or on days when it is a little chilly outside. If you want your legs to appear longer and slimmer, go for darker colors such as black or navy while lighter shades and patterns can be used if you wish to make your legs look bulkier.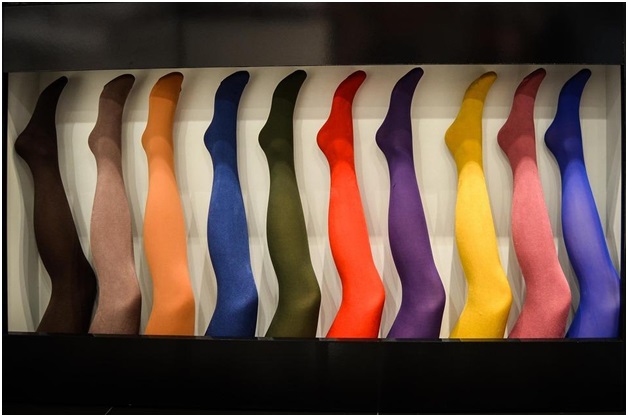 Wear the right shoes
Heels are the perfect combination with a short dress – they make your legs look toned and longer, improve your posture, and provide an instant boost to your confidence. However, comfort is equally important so, if you are new to the world of heels, wedges are worth a try. They are easier to balance on and still look super cute. If its winter, you can pair your short dress with stockings and a pair of boots.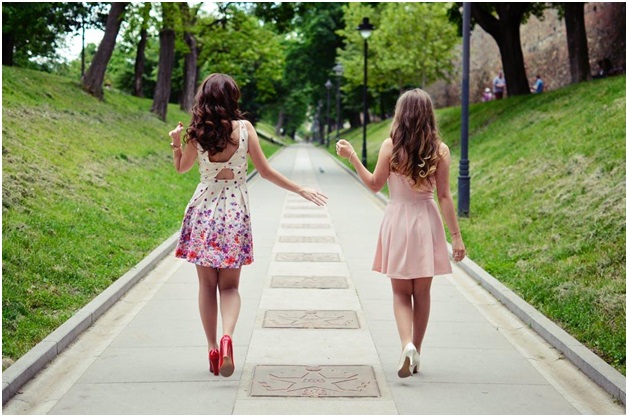 Don't go overboard on the accessories
A pretty short dress is a fashion statement on its own that doesn't require much accessorizing. A statement necklace or a pair of beautiful earrings would usually be enough to give you a polished look. If you are looking for some extra oomph, consider adding a belt. If your dress is in a plain, solid color, try a belt in a contrasting color or even a printed belt. The width of the belt is another factor to consider. If you have a long torso or wish to hide specific areas around your waist, thicker belts make your body look proportional. For women with a shorter torso, thin belts are recommended.
Lastly, remember that the key to looking stunning in a short dress is to feel comfortable in it. Only when you let go of your fears and insecurities and feel confident in your own skin will you be able to rock it. Have fun experimenting with different looks, and you are sure to find something that matches your personal style. Good luck!