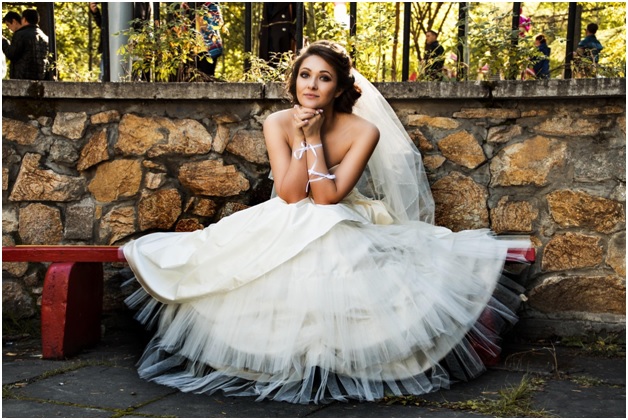 The last five years have seen an evolution in wedding couture, with trends changing rapidly. The changes have taken many brides back to simpler, more traditional styles and are encouraging other brides to take an ultra-modern, new-age approach.
If you're getting married in 2020, it's time to start dress shopping now. Here are some of the best wedding dress ideas for 2020.
Simple Dress, Elaborate Jewelry
When fictional character Bella Swan of the Twilight film saga walked down the aisle in 2011, brides-to-be were enamored with her simple-yet-elegant gown. This started a shift back from the elaborate trumpet dresses with feathers and jewels for a more conservative look. This has since been exacerbated by Meghan Markle's simple white gown in the 2018 royal wedding.
The trend continues toward simple dresses, free of excess adornments and often with simple A-line cuts. These gorgeous dresses provide the ideal canvas to wear eye-catching jewelry without being gaudy or overbearing. Whether you lean toward the traditional lace, unadorned fabric or something in between (see more options here), simple dresses will be all the rage in 2020.
Metallics
On the other end of the spectrum, metallics are making a statement in modern weddings. Top wedding gown designers have found a way to incorporate the retro glitz and glam of metallics in a tasteful, fashionable manner. While sparkly champagne and tinted dresses started to become more common in recent years, this up-and-coming trend takes previous trends to a whole new level.
Incorporating metallics into your wedding dress doesn't have to look like an 80's montage or a science-fiction movie. Subtle touches of metallics as an accent throughout the dress create a dazzling effect without being the focal point.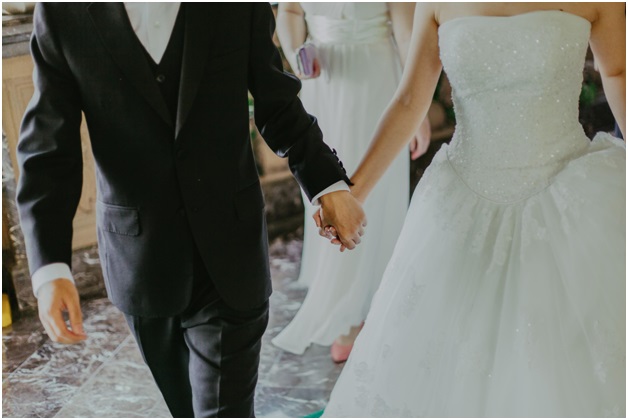 High-Low Hemlines and Sheer Overlays
High-low hemlines have made their way from everyday fashion to bridal fashion. This trend offers balance for the modern bride, introducing a combination of comfort, class, and a little sass. The high-low hemline is ideal for brides who have difficulty deciding between formal and casual or prefer a summery look without detracting from the elegance that long trains and veils invoke.
In addition to high-low hemlines, and often in combination with them, are sheer overlays. Brides wishing for a sexier look are opting for a shorter hemline with a long, sheer overlay that trails to the floor and often doubles as a train. 2020 brides aren't afraid to show a little leg on their big day. Click here to know about cosmopolitan events.
Deep Necklines
Plunging necklines are becoming more popular as the year goes on, and add a nice contrast to some of the more traditional, plain gowns that brides are choosing to wear for their big day. More conservative brides often go for an illusion panel, with nearly invisible mesh to keep everything in place.
Deep necklines also play a role in showcasing some of the more elaborate jewelry choices that complement simple gowns. Combining these styles creates a new classic, just in time for a new decade.
As a bride, it can be hard to get ahead of the trends and find the perfect dress. Choosing one or more of these ideas will earn you the best dress for your 2020 wedding.