People usually visit Japan with a check list of all things to buy and a good but cheap watch is one of them. Japan is practically an oasis of all sorts of goods and luxury products. However, for the last few years, visitors have been flocking to Japan with the sole reason to purchase a good watch. The main reason for this is because Japan is well known for its watch making industry. It hosts some of the world's most iconic brands including Orient, Citizen and Seiko.
It may seem simple when we are talking about it but the fact is shopping for a good watch in Japan especially if you are a first time visitor is an overwhelming undertaking. The first challenge comes in when we talk about the language barrier and the second comes in when we talk about the frenetic pace its major cities including Tokyo run.
Today we are here to help you find cheap and affordable watches in Tokyo without any hustle.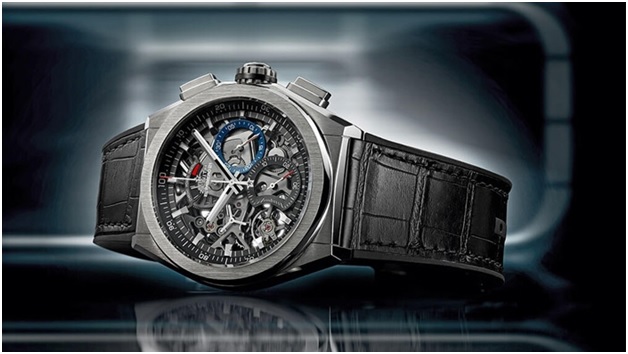 Why shop for a watch in Japan?
There are several reasons why Japan is the best place to shop for watches. If you are a fun of skeleton watches, Dive watches, travel watches or any other category Japanese shops offers the best makes and brands
Japanese shops sell authentic luxury watches
I bet you already know that markets all over the world are overflowing with counterfeit watches. This means that you should be particularly careful with the watch you buy. In Japan the whole idea of purchasing counterfeit watches is unknown. For the longest time we haven't heard of anybody, mistakenyly purchasing counterfeit or fake watch in Japan. When am talking about authentic luxury watches, the first thing that should cross your mind is legal and registered shops.
Most of watch shops in Japan are duty free
This is another very satisfactory reason why you should buy a watch in Japan. Taxes exist in almost every country but since Japan is promoting tourism, most of the shops in this country are tax-exempt and watch shops are not an exception.
Shops here feature a wide variety of styles
With all the above reasons why Japan is leading in quality and cheap watches, most popular brands in the world target Japanese markets. What this means is that a wide variety of brands feature their products in these shops.
Even second hand shops don't sell fake watches
When you are shopping in Japan as opposed to other parts of the world, you can be a little confident with what you get. What we are trying to mean here is that no fakes exist in Japan not even in those second hand shops. Thanks to the highly skilled appraisal staff which ensures no fakes are sold in their shops.
How to shop for a good watch in Japan?
Now we will take time to guide you through purchasing a good watch in Tokyo Japan. There are several challenges that you are likely to face but with this guide you are going to ease the work.
Hunt
As opposed to other cities in Japan, Tokyo has the largest number of places to buy a good watch. For this reason, I will still emphasize on the need to hunt in this big city. Just bear in mind that even authorized dealers don't have the same inventory and hence you have to shop around for a store that offers all what you are looking for. Even when you are looking for domestic brands, you still have to put more emphasis on research. If possible, take the first day looking for a reliable place to shop for a watch you have been looking for and later take another special day to shop around.
It has never been safe assuming going to one shop saves you time and money. In Japan, one store may have a limited edition of a brand you want and more of the other. Take enough time hunting for the best shop.
Check the prices
For most parts of Tokyo, the prices for vintage and used watches are also very fair. The good thing is that prices are labeled in front of every watch. This makes it easy for you to compare prices as you shop around. Although there are certain places where you can find some incredible offers, the Japanese market is known for setting fair prices for their products. With that in mind, you will be able to locate the lowest price for the watch you want. However, you don't have to emphasize so much on the price and compromise the quality of that specific watch. You need to set a budget and at the same time find a watch worth what you are willing and able to pay for.
Beat the language barrier
There's no doubt that the biggest challenge that people face in this country is language barrier. If you cannot be able to communicate to the seller then this greatly affects your bargaining power. This country is not English friendly but there are several things that you can do and end up beating the barrier.
Visit a store with an interpreter or at least one staff that can speak in English. The good thing is that most of the stores in Japan have at least one person that can speak good English to work with. If that is not the case, then you have to spare some little money to get a day's interpreter. There are also very many online tools that can help you two negotiate.
Bargain
Buying watches just like buying any other item in the market leaves a room for bargaining. I don't think the retailers will flow upon something like this. If you land to a shop with at least someone that you can communicate fluently with, then it's time to ask for offers and other exclusive deals for you. However, at this point etiquette is a very crucial thing. In Japan, people are very friendly and so when you enter into a shop, you will find someone following you to offer the assistance needed and to show you a long.
Just after entering the shop, get someone to show you around and someone that you will work with until you buy the watch you wanted. Don't just stick to the price on the price tags, you can at any time ask them if they can reduce it a little for you/. You will be surprised that you can save some little dollars on that.