Being a teenager is no easy task. Your teenage years are what build you up. They polish who you are and make you what you are today. There are various trends and designs that young women can follow. Teens have to pass through a lot of struggle due to academic burden. However, they can seek for better outfit ideas that are economical. These are the years where you have to make the most crucial of decision. These involve what college you are going to. What internships you need to do. What subjects and extra courses you need to study.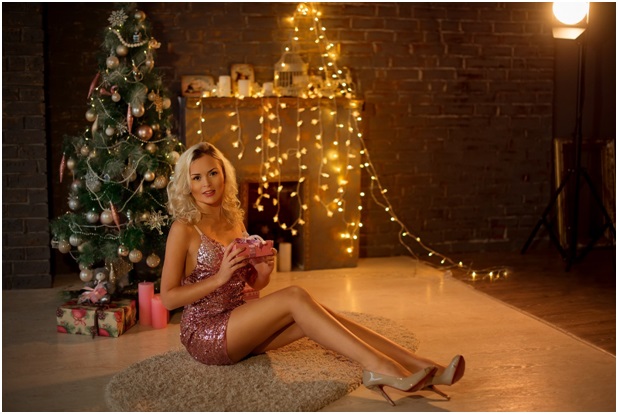 A big part of your teenage years is that your body changes and grows up. You might get acne or might get overweight or underweight. You might lose your appetite completely or develop new interests and hobbies. Probably one of the biggest issue girls face when they enter their teen years is how they are looking and what they are wearing. With your changing body finding clothes might be a bit of a challenge. You might become too picky and develop a unique sense of style. As a teenager, your outfit speaks volumes about you. Your style is your statement. It tells others who you are. Be it online shopping from Pavement brand girls clothing or nearby thrift shops, find a good set of clothes and rock it!
BE TRENDY
Every year, thanks to models and the runways, a set of clothing items become the talk of the town. They become trending, and you see everybody wear it. You see it on the window mannequins and your favorite models. From skinny red jeans and striped white and black shirt to cold shoulder sweaters, the style has changed and developed.
In 2020, for summers, in cropped shirts and ripped jeans are the new trend. We have a variety of these in the shop. Be it simple or ripped, be it halter necked or high necked. May it be cold shoulder or sleeveless. You must have crop tops in your wardrobe and pair them with high waist jeans or ripped ones. You can wear watches as well as bracelets with chunky sneakers.
Also, you can wear studs as well as hoops to enhance your look. Style up your hair in a high pony or let them loose in waves or straightened. Then comes makeup, being a teenager, you should apply safe teen makeup to protect your sensitive skin from any kind of allergies or rashes, and with this, you are good to go.
JUMPSUITS
Jumpsuits are the loyalty of a wardrobe. Trust me, and you can never go wrong with a jumpsuit. They can be formal, chic, or casual and laidback. There are so many types of jumpsuits. They can be of short length. They can either be of perfect fitting or loose flapper styled. Sleeveless, off shoulder or halter, necked.
Jumpsuits can be carried in a lot of styles. You can go all out with it or be casual. Pair it up with a pair of wedges or heels. Make a sleek ponytail and carry a clutch purse with it. Make dramatic smoky eyes and a bold lip. If you want to be casual with it, then pair it with sneakers and a messy bun. You can even let your hair loose. Opt for a very natural face. Just put on mascara and lip balm to give a plum look to your lips.
SWEATERS.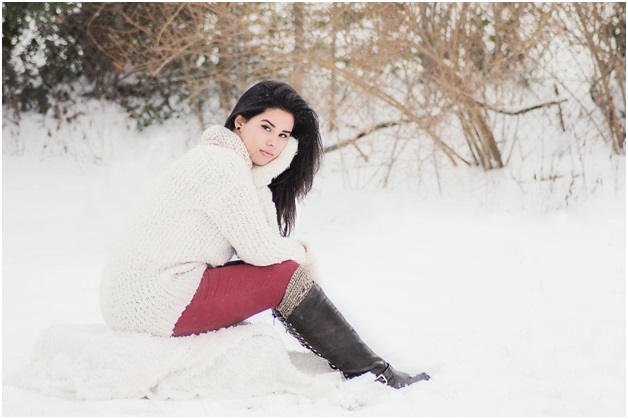 Everybody knows that a winter wardrobe is much more fancy and elaborate than a summer one. Winters have a wide range of clothing and so many styles you can opt. The main winter essential is sweaters. Sweaters are a must and no winter morning evening or night is complete without it. Sweaters come in a wide variety. There are a lot of options you can try.   A lot of different cuts and different necklines. Sweaters come in a lot of different fabrics as well. There are ribbed ones. These give the typical wintry look to your clothing and are what most high necks are stitched. Then we have the warmest of them and all; Lambswool. Lambswool is a very warm and soft material, and sweaters from that outfit give a very high-quality look.
Your winter wardrobe must have the essential sweaters such as highnecks, off the shoulder, cold shoulders, sleeveless, and so on. Pair your sweaters with dark tones. Wear black high waist jeans with brown boots underneath. Go for leather belts to accessorize your outfit and look. Wear pendants with it and rock your look.
GO FOR LAYERING
In winter you can layer up clothes as much as you want. Layering your clothes gives it a very chic look and an overall flair to you. Wear a sweater and layer it up with coats and scarves. Wear a hoodie and top it with a leather jacket. Wear scarves and beanies. Add layers but know when to stop. You don't want to look stuffy and uncomfortable.
Conclusion
You must have these essentials in your wardrobe. Go for these looks. Accessorize with belts, earrings, watches, jewelry: mix and match. Make color combinations. Pair a dark item with a light one and vice versa. Have a good variety of everything. Have sneakers, winter boots, heels. Have an assortment of different fabrics; jeans, mesh, chiffon, leather, velvet.  Explore around and find the perfect look that suits your sense of style.