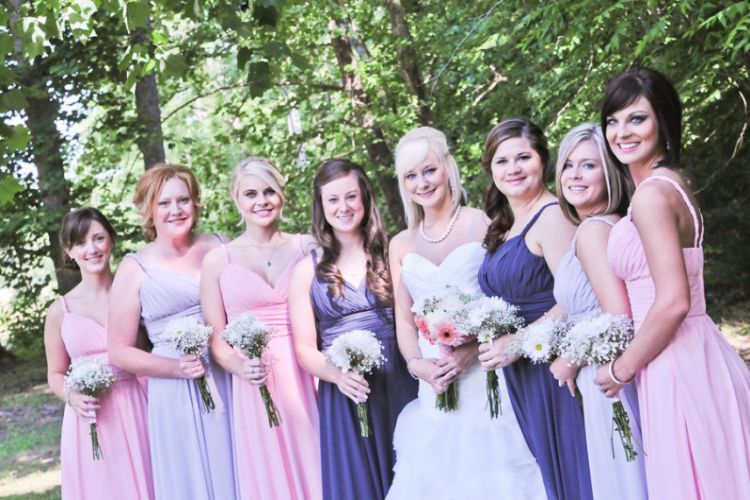 Weddings are deemed one of the greatest days of anyone's life, so everything needs to be perfect. Just like wedding gowns, selecting bridesmaid dresses can be a daunting task for any bride. After all, you want your bridesmaids to look their best and complement your dress.
Here are a few tips that can help you choose the perfect bridesmaid outfit for your wedding day:
Establish a Budget
When picking out a bridesmaid dress, the first thing you need to do is establish a budget. It will help keep you and your bridesmaids within reason as you shop for dresses. Once you have a budget in mind, it will be easier to narrow down your options.
There are various styles and prices to choose from, so you should be able to find something that fits both your needs and your budget.
Choose a Style
Once you have established a budget, you can start thinking about the style of dress you want. Like, do you want your bridesmaids in floor-length gowns or shorter dresses? 
If you are having a formal wedding, floor-length gowns would be appropriate. However, shorter dresses would be better if your wedding is less traditional. 
You also need to take the climate into account. If you get married in warm weather, short dresses would be more comfortable for your bridesmaids.
Consider the Colour
It is another important factor to think about when choosing the right dress. The dresses should complement your wedding dress and wedding theme. Some popular colours for bridesmaid dresses are navy, black, charcoal grey, blush pink, and light champagne.
Navy is a classic colour that can be dressed up or down. Black is always elegant, charcoal grey is perfect for winter weddings, blush pink is sweet and romantic, and light champagne is ideal for a beach wedding or other outdoor celebration.
Choose a Fabric
Another thing to consider is the fabric. It would be best to choose something that will be comfortable and look flattering on your bridesmaids. Chiffon, silk, and satin are all popular fabrics for dresses.
They are all lightweight and flowy, which makes them suitable for warm weather. They also drape nicely, making them flattering on various body types.
Think About the Accessories
Once you've chosen a style, colour, and fabric for their dresses, you need to think about what accessories they will wear. Then, you can either pick out a set of jewellery for them to wear or let them select their pieces. If you choose the latter option, you should encourage them to express their unique personality.
No matter what type of jewellery you choose for your bridesmaids, make sure that it's something they'll love and want to wear again. It's also important to select pieces that will complement their outfits. If you're not sure what to choose, ask your bridesmaids for their input.
Conclusion
A wedding happens only once in a lifetime. Making it memorable, takes a lot of planning and consideration. But once you've come up with the perfect idea and its execution, this event will surely be remembered not just by you but also by all the people involved. Now that you are aware of all there is about a bridesmaid's wardrobe; it'll be easy for you to decide everything about how your female best friends should look on your important day.