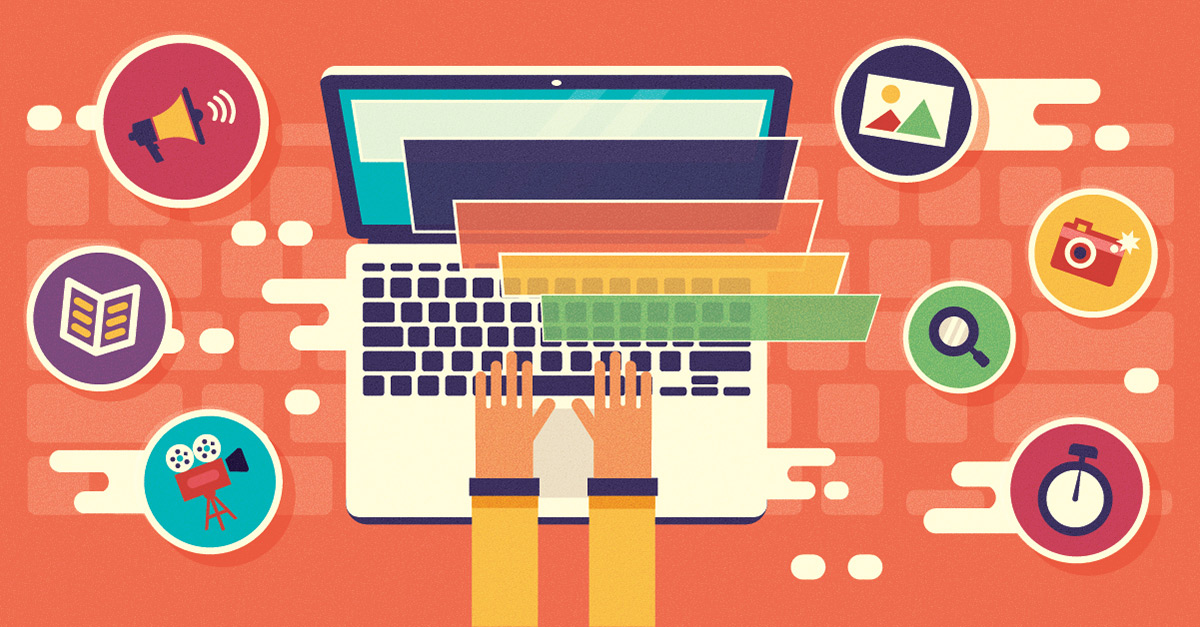 Usually, writing a blog post is not difficult, but writing a great blog post is difficult. Also, keep in mind that you only have 2 to 3 seconds to catch the user's attention and convince them to read your blog post. So how will you make your blog post interesting to read? If you are writing online or other platforms, you must follow their rules to make your content visible there. On the other hand, we can never ignore the usage of sentence checker; it helps make the content readable and error-free grammatically. Below are a few useful tips to write a blog post that will make your content bring you out from the crowd.
Know Audience:

First of all, you must know your audience; it will ease you to write. For an example, you are writing for the fashion industry but have no knowledge to write about. As a result, you will find yourself wasting time to write. So before you think writing, you must be clear on niche/topic to content with the target audience. Today, there are many topics to be chosen to write though, you can write over what you understand well. So don't waste your time to choose any subject, but write on what you can explain or justify your knowledge.

Write Catchy Headlines:

it is the first and necessary thing to make your blog known. So

write it catchy

to draw the attention of your readers. If you don't focus on writing a better headline, there is less chance to gain audience. As the book's cover page is essential to market the book, the headline works the same to attract its readers. So you can consider it one of best and useful tips to make your blog effective. Also, keep sentence plagiarism checker tool in mind while writing the blog post. Today, the tool is useful and used heavily by online writers, bloggers, and authors as well.
Write Your Blog into Paragraphs with Subheadlines:

A right format is essential for the blog post. If you write your blog into paragraphs with their headlines, it will ease readers to understand and also let them read wholly. It is really one of cleverest tips to attract readers to take interest on your blog post. Just take an example of popular bloggers who write their posts in the same format. It is just to change the mindset the lengthy content, understanding it small to read. Also prefer sentence checker after you complete your blog; you can use www.grammarly.com to make your blog's content error-free.

Prefer Bullet Points:

it is essential to use bullet points, if bringing out specific information to be read. As images are crucial to explain your content, bullet points take readers' attention directly on main aspects. Writing content with customer-centric ideas will not assure you to earn traffic to your blog post. Aside from subheadings, it is perfect for keeping readers interested on your post. At last, bullet points are a great way to spoon-feed your viewers to keep them coming back to your write-ups.

Use Images:

we understand that human brain attracts the visuals more than simple writings. So it is essential to elaborate your content by images. If you use image paragraph-wise in your content, it will be helpful more to make your blog effective. Explaining your content by images does not only shorten the length of writing but also eases readers to understand it better. So if you are writing a blog and look to make it effective, you should use images in your blog post for a better result. For travel, cookery, and Ecommerce website, images play an important role in making sales. As there are many free and paid image's websites, you can take your collection from there, seeing your convenience.

Online Marketing:

After you have created a blog or blogging website, it now turns to make it SEO-friendly. It helps in making your blog easily searchable on the web. In short, online writing does not work without

SEO

. So it is essential to bear in mind the importance of online marketing after all. If you want to maximize your blog's ranking, you must optimize your blog for SEO ranking factors. Also to keep you away from any grammatical error, you should use www.prowritingaid.com that will help in making your blog readable.
Conclusion: With these suggestive points above, it has been clear to believe that making blog effective is not tough. Only you should follow few tips to earn potential audience to your blog.