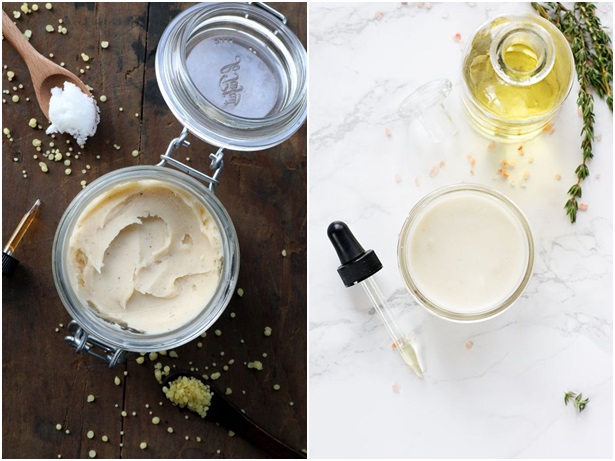 Sources: Mountain Rose Herbs & Hello Glow
Dry skin is a common problem caused by too dry or cold weather, extreme heat or coldness, and the chemicals from many products we apply to our skin or anything we take in. Typically, it is almost inevitable with the ever-changing climate. In the worst cases, ordinary dry skin can lead to serious skin diseases, like dermatitis.
As a preventive action, the cosmetic, pharmaceutical, and manufacturing industries have teamed up to develop preparations that will serve as a remedy to dry skin.
Moisturizers have been extensively consumed in all parts of the world, especially by women. They take a significant share of everybody's skincare routine. A moisturizer is considered a cosmetic product; its production is regulated by the FDA or equivalent. Although, the testings and evaluation are not as meticulous as to how they do it with curative drugs.
What a Moisturizer Is Comprised Of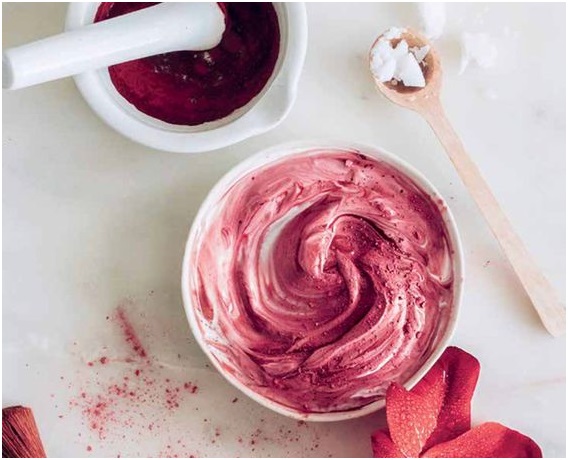 Source: The Chalkboard Mag
Some consumers can be quite punctilious when it comes to product ingredients. It's a good idea to check on the components of the product you're using. And maybe, you can do further research on how these will help you have healthy skin. This way, you will learn how to select the right moisturizer for the type of skin that you have. So, what comprises a moisturizer?
●    Water
Water is known as the universal solvent. Any solid, liquid, or gas elements can be mixed using water and an effective vacuum emulsifier homogenizer to perform rigorous milling and blending. Upon application of the cream, the skin absorbs water and other ingredients retain.
●    Emollients
Emollients condition the skin by loading the gaps between skin cells. They soften the skin and enhances its state. Dry patches are also eliminated.
●    Occlusives
Occlusives protect the moisture from escaping the skin. They create a defense film over the outer layer of the skin.
●    Humectants
Humectants focus on increasing skin moisture. They collect the environment's water molecules and draw them toward the epidermis for the purpose of rehydration. Glycerin and hyaluronic acid are the most prominent humectants.
●    Fragrances
Not all ingredients have a pleasant smell, so this is mostly dominated by pleasing fragrances. Also, a good smell gives a clean and hygienic effect to the product.
●    Soothing Agents
Some elements of moisturizers need to be added, but for some reason, their constituents can cause irritation of the skin, especially for sensitive ones. Soothing agents rescue the skin from any harm that other ingredients may cause.
●    Preservatives
The essence of preservatives is to fend off bacterial contamination once the product is opened. They are considered a key ingredient of water and oil-based products.
Finding The Right Moisturizer For Your Skin Type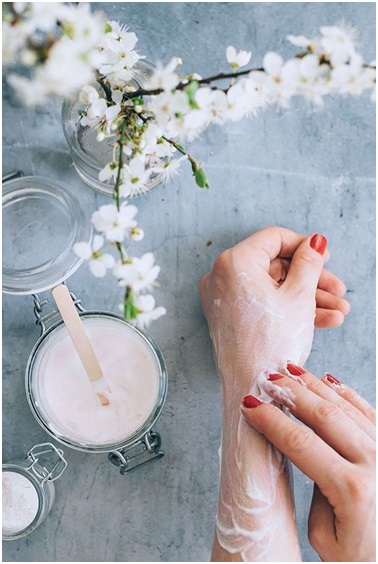 Source: Hello Glow
Moisturizers have different types specializing in a certain skin condition. Ingredients and chemicals might vary as well. Technically, all moisturizers are not the right ones to use. You should buy and consume what suits and improves your skin, not what will harm it. So, let's proceed!
Normal Skin: Is your skin not excessively dry and oily?
That's good to hear! Some people have been wishing for this type of skin. But be careful, having a normal skin does not mean every product will work well for you. Do not forget that there's still a right moisturizer for you. You need a light, non-greasy and neutral one. Look for products that carry lightweight oils. Silicone-based ingredients are also appropriate, like Cyclomethicone.
Dry Skin: Does your skin resist moisturizers that work well for others?
We understand, extremely dry skin is a pain in the neck. But don't worry, we're here to help! Cream-based moisturizers might solve your problem. Some lotions and other products that contain coconut oil, jojoba oil, or shea butter will certainly enhance the condition of your skin. However, these ingredients are the ones you should look for if you have completely dry skin: mineral oil, dimethicone, urea, lactic and hyaluronic acid, and lanolin.
Oily Skin: Does your greasy skin irritate you?
Are you feeling hopeless about your skin type? Although oil has great moisturizing content, this will obviously not help you with your oily skin. It will only increase the greasiness and heaviness you're experiencing.
According to Dr. Cynthia Bailey, oil-free moisturizers containing glycerin and hyaluronic acid are amazing remedies.
Sensitive Skin: Struggling to find a moisturizer for your delicate skin?
Unfortunately, some people have a sensitive type of skin that is prone to irritation and allergies. With a weak immune system, their skin is aggravated by some of the ingredients of most products. Hypoallergenic moisturizers which are unscented should be your top choice. Grab those that have aloe or chamomile content. It's also safe to refrain from buying the ones with anti-aging ingredients.
Conclusion
Ingredients are the most crucial when selecting the best product for your skin type. While some may seem new and foreign to you, you should continue learning about them so you could determine what enhances and what improves your skin. However, always remember that the right kind of food that you eat will always give you that overall skin glow that you want for yourself. Stay healthy!