How to Deal with Anger, Sadness and Loss of Trust When Your Partner Cheats.
From the very first moment you become aware your partner is cheating, stop, take a deep breath and assess your initial feelings and reactions.
These feelings and reactions can be the foundation upon which you learn how to deal with the anger, sadness and loss of trust that seems overwhelming.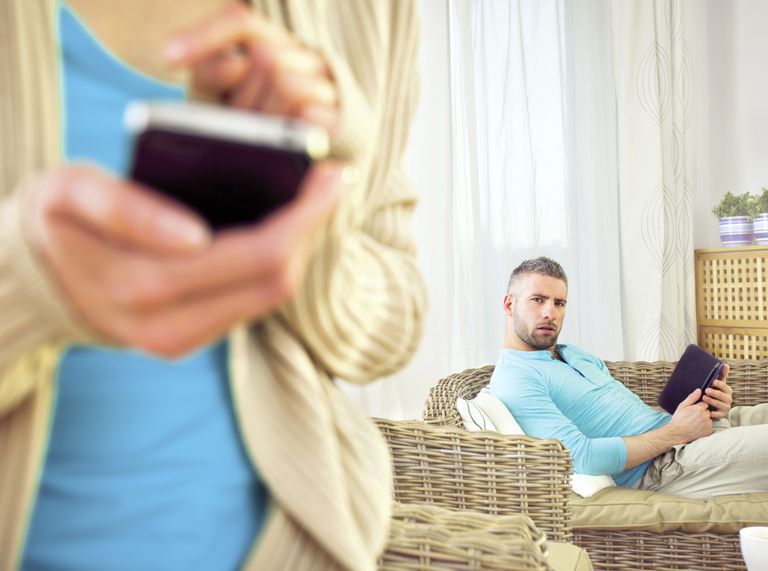 The next question should be, "Are these overwhelming feelings productive to resolving our problem?"
It is quite a normal reaction to feel instant anger when you discover your partner is cheating. It is equally important to try to form a picture of the reality of your partner's need to stray.
Work off your anger in a productive way "before" you attempt addressing the situation with your partner. Identify and accept all of your feelings after considerations of the facts.
Time is of the Essence
Depending on the circumstances of how the cheating was disclosed, allow at least one day before any confrontations to help rationalize how best to handle the discussion with your partner.
Too often the betrayed partner hastens to anger and furor and cannot present a logical reaction when learning of the affair and discussions with your partner.
Time can be a great asset in this situation. Also, it is important to note your partner's reaction to the situation. This assumes they are aware you know about the affair.
In that short "breather" both partners have time to consider how to go forward, what their options are and whether or not you both wish to remain together. Cheating may end up with you two getting divorced. It can be tough to cope with divorce when you love him, but it'll get better over time.
Is Revenge Justifiable?
There is an old saying that "revenge is best served cold." The question is whether or not revenge will affect the future of the relationship positively or negatively.
The "other" party in the affair may or may not be someone your partner ever planned to have a future with. Why take revenge with a third party who might be a one night stand?
Look Deeply Into Yourself for the Final and Most Significant Question 
When a spouse cheats, the final and most significant question is, "Are you better off with the partner or without the partner?" Once you can answer this question the road forward is less hurtful and options are easier to see, such as whether or not to take your partner back, your ability to ever trust your partner again and your ability to move forward together in peace, love and harmony.
Options vs. Causes of Cheating
Once you are ready to weigh your options, you will want to know what or who was the cause of the cheating. You may rest assured that since you were not aware of the cheating, you were not part of the "blame equation."
In fact, it is a well known psychological fact that accusations in relationships are like sharp knives that do more harm than good. Rather than accusations or blame, seek even ground where your partner feels free to share the cause of the cheating and, if the partner is open to counseling, to restore honesty and trust in the relationship.
Also, you will want to know if your partner practiced safe sex with the "other" in the affair. If not, seek assistance from professionals at a STD Testing Facilities.
Author Bio:
Currently, I am working with the https://stdtestingfacilities.com/, which gives STD testing to users at same day.