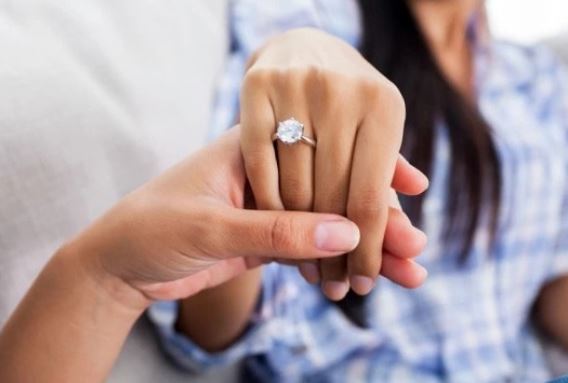 As a Beyonce song goes, "If you liked it then you shoulda put a ring on it", but putting a ring on it doesn't sound as easy as it is. Finding that perfect ring to make your special someone happy is quite a mission to do.
With the help of research, whether from the internet or from friends who have gone through the same path, it is proven to be helpful. Buying a ring alone is already a challenge for anyone, and engagement rings are a little one level more stressful when you are not prepared enough. So be sure to choose the one that will make the big moment even shinier and more special.
Know the 4Cs of your ring
Buying engagement rings is nothing like any other purchases you've made in your lifetime. Aside from the pressure from it, there are various elements you need to consider before doing the purchase, such as the style, quality, and cost. Every ring option is unique, and the diamond you may want to put in it has countless options.
To make purchasing the ring easier, it is important to know the 4Cs–cut, colour, clarity and carat– to help you out.
Cut – the cut of the diamond involves the proportions that will allow the inner beauty of the diamond to stand out.

Colour – one thing to note is the less colour the diamond has makes it sparkle more because of its rarity and purity. It also means that this pure stone is more expensive than others.

Clarity – refers to the blemishes and inclusions found in the diamond, so it would be best to make sure these are not visible to the naked eye.

Carat – not to be confused with the size, carat refers to the weight of the diamond.
Other elements to keep in mind
There are more considerations in this list that you need to know. One is establishing your budget. To avoid being shocked by the prices, go to jewellery stores or browse online and look for estimated prices for the style, design, or ring type you are planning to buy. Doing this will allow you to allot the right budget without compromising your choice of ring.
Finding out your partner's ring size is another important aspect to consider before buying. Imagine buying a ring that doesn't fit? It would ruin your proposal. Knowing the preferred style or preferences could also help. Think about what the person who will wear it would want to get. Consider your partner's personality or lifestyle.
Picking out the metal for the engagement ring's band is necessary too. The most common brands include rose gold, yellow gold, white gold, platinum, and silver. It is also possible to mix different types of metal. Be familiar with each metal type's advantages and disadvantages before choosing. Selecting the diamond shape may also be something to consider in addition to the 4Cs. There are round, princess, pear, oval, and heart shapes to choose from.
Last things to keep in mind, know the ring's warranty and take out insurance. Having a warranty means if damages to the engagement ring happen, you can have it fixed. Be sure to have insurance for it in case theft, loss, or damage occurs. Remember that an engagement ring can be a financial and sentimental investment; it requires investing money and effort, and emotions.