Basketball camps offer a great opportunity for children to learn new skills, make friends and develop their confidence. As a parent, it can be difficult finding the right basketball camp that will provide a safe and fun environment for your child. At the end of the day, you want a camp that will make a positive impact on your child's life.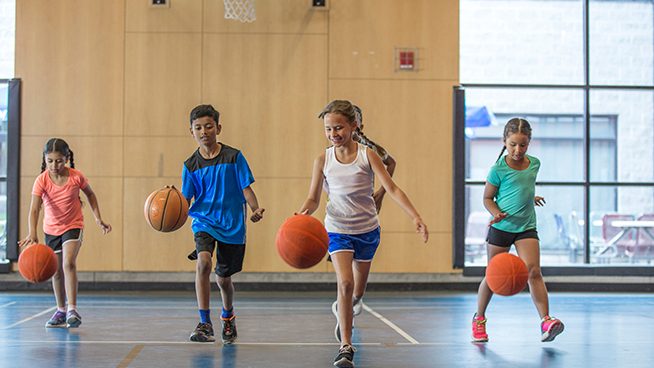 When researching for the best school holiday basketball camps in Melbourne keep in mind these questions:
1.   Why is your child going to camp?
There are many reasons why someone would participate in a school holiday basketball camp. Whether that's to push their skills to the next level, give them the opportunity to make new friends or have a valuable way to spend the holidays, you should choose a camp that meets your child's needs.
2.   Are the coaches professional and experienced?
You want your child to be inspired and supported by people who are knowledgeable and passionate about basketball. Choose a camp with trusted coaches who will be able to provide the guidance your child needs.
3.   What is the camp's emphasis?
It's important that the camp's values align with your own. The best camps will emphasise excellence while also nourishing healthy mindsets and positive self worth in the children. Look for camps that will teach valuable life skills alongside the basketball skills.
4.   Will your child have fun?
It's important that your child has fun at the camp because without that they might lose their love for the game. A camp which offers a fun and supportive learning environment will give your child a more positive experience.
5.   What are other people saying about the camp?
Check out reviews or talk to people who have been to the camp before to see what their experience was like. If you're hearing positive things, that's a good sign.
What do you do at basketball camps?
Basketball camps are designed to immerse players in basketball-related activities to help them advance their game. Camps can cater to every skill level and age group, but usually involve a range of activities that help improve a child's techniques across different areas. These may include ball handling, footwork, shooting, passing, rebounding, defensive and offensive skills.
Under the guidance of professional coaches, children are given the opportunity to develop basic and specialised skills that they can implement in actual game play. When you choose the right camp, it can be a rewarding experience for your child physically, emotionally and socially.
What should I bring to basketball camp?
Basketball camps usually run over one full day or multiple days so it's important that your child brings lunch, snacks and a drink bottle. Many camps will also require that they bring their own basketball as well. If you are unsure what you need to bring, ask your camp provider for more information.
Author Bio:- Brett has been around the game of basketball, the skill training business and coaching for over 30 years. His journey has been filled with invaluable lessons in basketball, business and life along the way."