People get rid of old furniture for different reasons. It may be a home remodeling gig, or you simply got tired of the old pieces of furniture inside your house. Whatever your reason is, you'll need professional furniture removal assistance.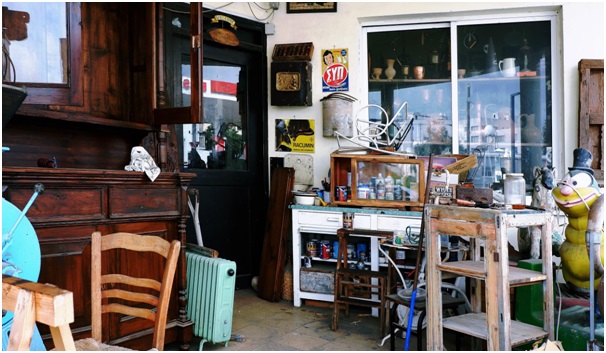 Furniture is quite bulky to even imagine removing it all alone. While you may decide to work with your family in removing old pieces of furniture off of your property, it's hectic. All in all, you'll still see the need to hire a professional furniture removal expert. However, there are several ways to dispose of furniture fast. Here are some of the most common ones:
Hire a Furniture Removal Service
This option tops the list for its level of convenience. Arguably, calling a furniture removal expert is the best way to dispose of furniture fast. They'll send out professionals readily equipped to complete the job real quick.
Besides, you may lack the tools needed to disassemble the furniture. Disassembly makes it easier to haul the pieces of furniture away. Mostly, you will need to call them or send an email with your specifications. Be as direct and detailed as possible when explaining the type of furniture you want to be hauled away. This will help them give you the most accurate quote.
Again, using the furniture removal company route is a great way to haul away big-ticket items that are affordable. The company comes with a wide truck that can fit in all those bulky sets of furniture. However, you still need to do your homework before settling on a specific furniture removal company to hire. Check their policies, add-on services, Shipping Moving system, and even the disposal methods beforehand.
Leverage Mobile Apps
Technology has made life a lot simpler than it was before. Today, you can sell practically anything (of course legal) online. There are several apps that you can use for furniture removal from your home.
You'll only need to take a photo of the piece of furniture and list it online. Thereafter, a prospective buyer will contact you in no time. Once you agree on terms, they'll either come to pick up the piece of furniture, or you'll deliver it.
As opposed to exchanging phone numbers and email addresses, you'll communicate through in-app messaging, which is safer.
Donate
Donation is another feasible option to use for furniture removal. There are lots of charitable organizations in need of different stuff, including furniture. Donating your own can be a great way of giving back to society.
Some of these organizations will even come over personally to pick up the pieces of furniture. However, check on the condition of the furniture first, as it needs to be at least usable. Some of the best places to search for interested charitable organizations include churches and local foundations.
Consider a Scrap Dealer for Furniture Removal
Although not the best option, you can still consider taking the furniture to a scrap dealer. However, it only works for limited furniture removal. You may not easily get rid of that sofa set if it doesn't have some metallic parts.
Scrap dealers are mostly interested in metal tables, chairs, bed frames, et al. A few scrap metal yards will equally accept steel spring mattresses. However, you'll still need to remove the mattress clothing prior to taking it to the yard.
Another important factor to consider is whether the metal you want to recycle is ferrous or non-ferrous. Most will take both types, but the non-ferrous variant fetches a higher amount. Are you confused about the type that you have? It's simple – just hold a magnet to the metal and see if it sticks or not. If it doesn't stick, then that's a non-ferrous metal.
Haul it To the Landfill
With the ideal truck, you can opt to haul away the pieces of furniture to the landfill. Always contact your local dump before going down this road. They'll let you know if your location qualifies for public dumping. It would be very disappointing to head on to the dump, only to discover that you can't proceed.
Also, check if the type of furniture you want to dispose of is permitted. The advantage of this avenue is that you can dispose of furniture free of charge or at a subsidized cost. In addition, you can remove the pieces of furniture within your own timeframe.
The disadvantage here is that you'll need to hire a truck if you don't own one. Also, you may have to go on multiple trips and for long distances.
Taking it To the Curb
If you have smaller pieces, this may be a great furniture removal option. The advantage of taking furniture to the curb is that there's little work involved. Besides, you'll probably spend less on furniture removal.
The only limitation here is that it's not ideal for removing several pieces of furniture. Again, some may decline furniture totally at the curb.
Final Thoughts
In conclusion, all the ways above can be convenient for furniture removal. However, for a quick and effortless furniture removal exercise, we recommend calling a professional company.