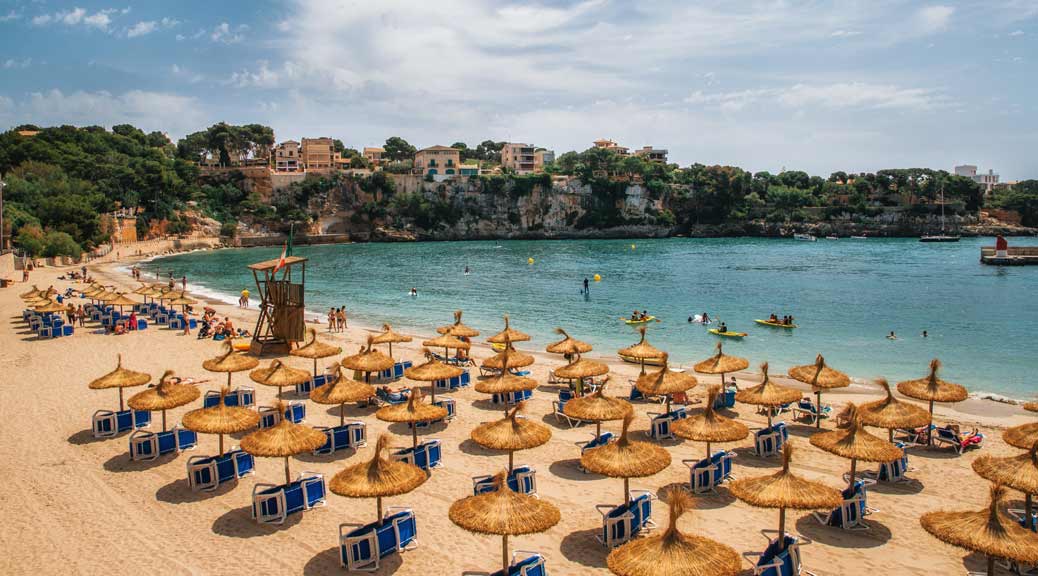 The Mediterranean Sea beckons to its picturesque coastline, clear turquoise water, fragrant vegetation and the most magnificent opportunities for recreation. World-famous resorts such as Nice, Cannes or St. Tropez cannot please with uniqueness and peace. Nowadays, tourists who know how to travel are increasingly choosing small villages, as this is where a real paradise full of stunning natural beauty and Mediterranean charm awaits them.
Holidays in the Mediterranean Sea is an opportunity to be clad in warm sunlight, conveniently located on the Côte d'Azur, a unique chance to swim in the blue bays. Going to one of the Mediterranean resorts, you will make one of the most important journeys in life. On the other hand, the inhabitants talk about concerns around the Mediterranean Sea. The main thing is to choose the right holiday destination. Our top 5 most amazing places on the Mediterranean coast will help you with this.
1. Portofino in Italy 
Portofino is one of the most beautiful places in the world. It is often called the golden children of the Italian Riviera. It is loved to be visited by celebrities, for example, the outstanding politician Silvio Berlusconi. The Gulf of Portofino will charm you with its magnificent scenery. It looks so attractive that it has been recreated more than once in the grandiose parks of the world (for example, in Tokyo or New Zealand). Holidays on the Mediterranean Sea in Portofino is a real magic that can become a reality for everyone.
2. Cassis in France 
Cassis from a small village of fishermen turned into a brilliant resort, where all connoisseurs of secluded and beautiful rest are eager to get. Here you will find not only the unsurpassed charm of sea nature but also the opportunity to visit the best wineries that produce pink and white wines. Rocky shores, warm transparent sea, luxurious restaurants where you can hear the sound of waves and enjoy a light breeze. It is said to be a resort for the rich. 
3. Naxos in Greece 
Holidays on the Mediterranean Sea in Greece will surprise you with its picturesque valleys, majestic mountains and an incredible riot of greenery. Naxos also has many beaches untouched by civilization and there are people on the streets who farm and weave by hand. Due to its unspoilt nature and unique flavour, this island attracts more and more travellers who appreciate a beautiful and relaxing holiday every day. Naxos restaurants offer amazing seafood delicacies such as octopus.
4. Murcia in Spain 
Murcia is a whole province that is far from nightlife and discos. This, and the delightful beauty of deserted beaches, make resorts in Marcia popular among connoisseurs of paradise with a quiet atmosphere. Here you can meet nudists or engage in fascinating cultural leisure.
5. Haifa in Israel 
Holidays on the Mediterranean Sea in Israel is a unique combination of European luxury and Middle Eastern flavor. The city of Haifa, which is considered one of the most beautiful places on the coast, is located on a peninsula. Relaxing here, you can swim in the warm and tender sea, take part in excursions to cultural and historical attractions, dine in legendary restaurants, enjoy the amazing scenery, sun, and unforgettable entertainment.