North-eastern states in India are well-known for their beauty and other attractions. In fact, there are several destinations which allow tourists to plan their trip with loved one to witness complete satisfaction. Shillong, the capital city of Meghalaya, is a popular tourist spot that invites a large number of visitors every year. The place is well-known for its lakes, peaks, and other sceneries enabling tourists to witness more excitement. It is a perfect place for honeymoon and carrying out adventurous activities.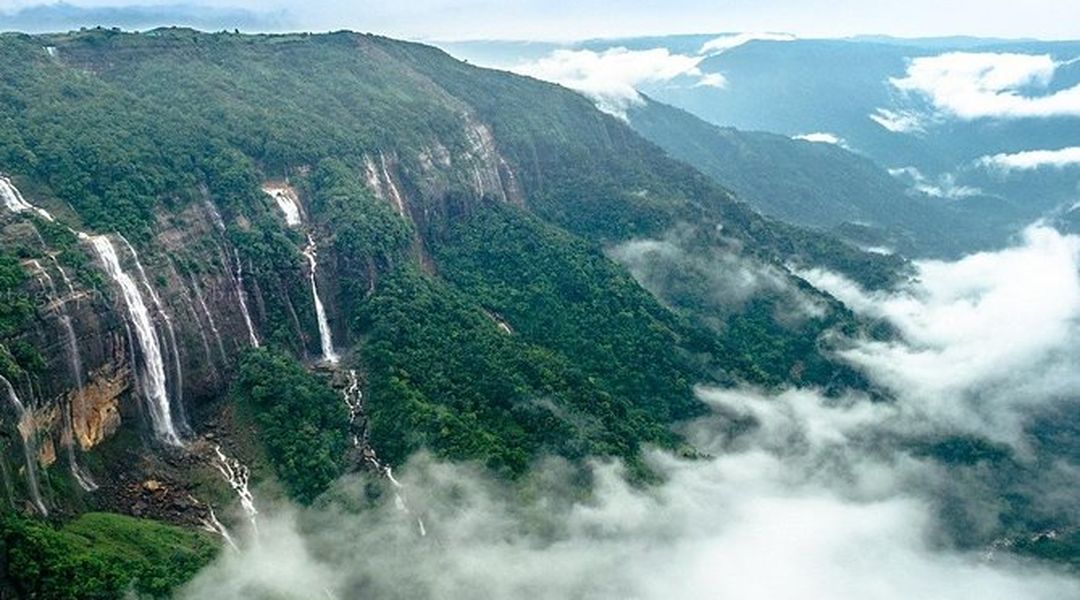 While there are a lot of options available for accommodation,it is advisable to choose the right type which fulfils the expectations of visitors. The hotels in Shillong offer excellent amenities for tourists allowing them to enjoy a trip with family and others in a sophisticated environment. They make feasible methods to plan a tour in advance which ultimately gives ways to experience more pleasure.
Interesting places to visit in Shillong
Ward's Lake
Ward's Lake is one of the major tour attractions of Shillong because it covers a lush garden and other features. It is also known as Pollock's lake enabling tourists to perform boat riding with groups and family members. In fact, the horse-shoe shaped lake is an ideal one for those who want to spend quality time with children or others. The artificial lake provides methods to relax the mind while making a trip to the city. There is a botanical garden located close to the lake allowing tourists to explore a number of floral species.
PhanNonglait Park
PhanNonglait Park is a perfect destination for travellers to take a break from holidays. It is a Japanese style park that allows visitors to explore the flora and fauna. Besides that, the park has a mini zoo where tourists can spot wild animals. The park is open from 8 AM to 5 PM and the entry fee is only 10 Rs per person.
Mawjymbun cave
Mawjymbun Cave is a leading tourist destination in Shillong located in Mawsynram village which is well-known for its collection of caves. Made of calcareous sandstone, the cave is the most prominent one that allows tourists to make an adventurous trip. It is just 58 km away from Shillong bus stand enabling travelers to reach the place within 2 hours.
David Scott Trail
David Scott Trail is one of the must-see places in Shillong because it allows tourists to carry out trekking and other activities. Built by David Scott, it enables visitors to come across the splendid views of crystal water, dense forests, and natural valleys. Anyone who loves nature and photography can visit the place for witnessing more excitement.
Laitium Canyons
Laitium Canyons is a perfect gateway for tourists who want to perform trekking and other adventurous activities. It is just 23 km away from Shillong bus stand enabling tourists to make a thrilling trip. Visitors can even enjoy the activity with groups and others to get a unique experience.
Travel tips to Shillong
Rupee is the currency used in Shillong and international tourists can exchange the same in banks and exchange counters. At the same time, it is advisable to know the commission rates before exchanging the currency.
Tourists should carry a copy of important documents for verification purposes in airport, hotels, restaurants, and other places.
It is necessary to choose the best time to visit Shillong that can ultimately help to make the trip a memorable one.
The weather in Shillong is unpredictable and tourists should pack woollen clothes along with accessories for avoiding discomforts. Travelers should consider carrying raincoats and windcheaters while planning a trip to the city.
The nearest airport located to the city is Guwahati since Shillong airport has only limited access to flight services. Tourists can reach the place by road and train from Guwahati easily.
Visitors should pack the foods and water bottles when they want to perform the trekking activity.
There are some pubs and clubs that allow visitors to enjoy their night life. However, it is necessary to know the rules and regulations before visiting them.
It is wise one for tourists to hire a holiday package from a reputed tour operator after making a complete research.
Travelers should consider carrying a mini medical kit that contains the basic medicines and other things for managing emergency situations.
Shillong is a popular one for its handmade handicrafts made from forests and tourists can visit the local shops for buying them.
Anyone who wants to perform trekking should work with tourist guides that can help to handle complex issues.
The city is well-known for its local foods and there are several restaurants which offer them with unique tastes.
It is advisable to follow health precautions properly while making a trip to the city.
Visitors can hire professional tourist guides when they want to know more about important places in detail.
Tourists should bring necessary things while carrying out trekking and other adventurous activities to ensure more protection.
Where to stay in Shillong?
The hotel bills may become an expensive one in Shillong due to high demands. Therefore, it is important to know the details of best hotels in Shillong before planning a trip. There are several hotel websites that allow tourists to choose rooms which exactly suit the budgets and requirements.
A reputed hotel website will guide tourists to schedule their trip with family and others enabling them to overcome unwanted problems. Apart from that, it makes feasible ways to find hotels at the best prices to save more money. It is possible to book hotels online in simple steps allowing tourists to ensure complete satisfaction. Travellers should read reviews of hotel websites in detail that can help to select the right one. A hotel website gives ways to reserve the rooms in advance thereby helping to avoid unwanted issues to a large extent. One can even browse hotels starting from low to high budgets which pave ways to schedule a trip accordingly.