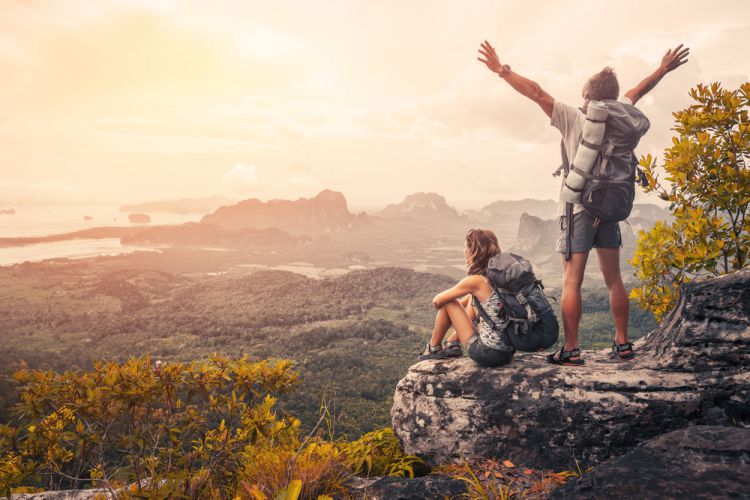 In recent years, adventure tourism has become popular. It includes various tourist activities that encourage people to go out of their comfort zones. US Adventure Travel Trade Association (ATTA) refers to adventure travel as any tourist activity that includes physical activity, cultural interaction, and relationship with nature. Mountaineering, trekking, cycling, camping, rafting, kayaking, scuba diving are a few of the favorite types of recent adventure tourism.
Driving over the states or countries is also now a popular kind of adventure tourism. Note that you might need an International Driving Permit (IDP). And while you want to avoid any obstacles on your adventure riding, you can check the International Drivers Association for more help.
Types of Adventure Tourism
You can generally think of adventure tourism as exploration more than just traveling. You can enjoy three basic forms of tourism, including domestic tourism, inbound tourism, and outbound tourism. 
However, the main segments of this type of expedition are:
Accessible tourism

: It's an ongoing effort for ensuring accessibility to tourist places, including all types of products, and services to anyone, regardless of their age, disabilities, and physical or intellectual limitations.

Extreme travel

: This type of tourism involves traveling to risky places. Extreme tourism also includes participation in dangerous events.

Jungle tourism

: Jungle tours mean traveling or camping in jungles, holding complete isolation from the outer world. It's now a significant component of green tourism in tropical regions.

Overland travel

: It's a kind of long extended journey when you go for weeks or months in a group. The service provider arranges all the necessities.
3 Major Components of Adventure Tourism
The components of adventure tourism include nature, space, calculated risk, satisfaction, appeals, unfamiliarity, commercial viability, and a sense of unknown. Before going out for long tours, you should check each of those to make your journey safe, enjoyable, and challenging at the same time.
But if you want to choose the primary threes, those should be nature, space, and calculated risk.
Let's check them in detail:
Nature: The most significant element of your adventure tours. It's essentially the actual environment you are going to explore. So, for example, when you go mountaineering, the mountain and its surroundings are the primary things you need to consider. Or water in case you go for rafting or weather conditions in the event of paragliding and bungee jumping.
Sense of Unknown Pleasures: The real reason that differs adventure traveling from going to regular tourist spots is the something unfamiliar sensation which is hidden in mountains, jungles, caves, etc. Whether you carefully or willingly choose a place that gives you the suspense, it can create thrill and excitement in your activities. However, it depends on the action to be performed by the participants.
Calculated Risks: It's mainly the calculative risks worth taking because the result is quite uncertain and thrilling. This can include activities that a tourist might predict depending on his previous experience or present understanding. You can say it's all about gut feelings. These calculations help an adventure tourist in dealing with challenging situations. For example, one should not take the challenge of rafting in running flood stage rivers if he had not done it in a low flow river earlier. However, it might be exciting and unpredictable; still, it's dangerous.
Final Words
Adventure tourism is full of surprises, challenges, and thrilling. In most cases, it's not scary at all. However, taking precautions and preparations like gaining physical fitness and having a mental state for uncertain situations are always recommended.