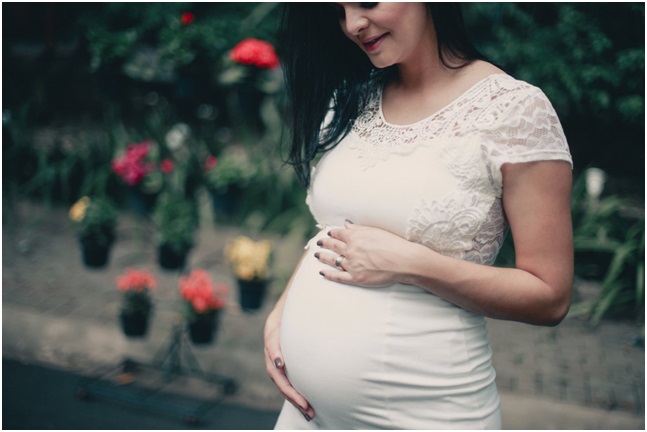 Image Source: Pexels.com
Wedding invitations are always exciting, but they can also be overwhelming when you must decide what you are going to wear. Picking an outfit for a wedding can be a bit difficult, but when you are pregnant, this becomes quite challenging. When looking for the perfect maternity wedding dress, you need to look for two things; one is that it should be beautiful, and second and most important is that it should be comfortable. Going around from store to store, to find that perfect dress can also be exhausting, but now thanks to online shopping you can find some great Maternity Dresses by Bump Girl while sitting at home.
Many women also hesitate in investing in a maternity wedding dress, because you might just get to wear it once or twice. For such folks, there are options for renting a wedding dress, so if you feel that it's not worth spending your money, you can always get one on rent. Here are a few ideas for a beautiful formal maternity dress for weddings.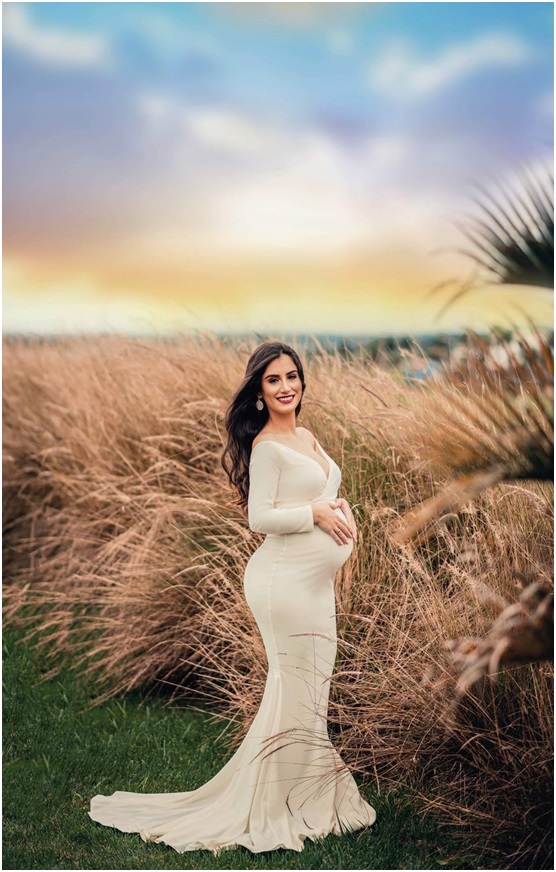 When it comes to formal dresses, silk is always a great choice. The reason is that it is classy and makes you look divine. For a maternity wedding dress, go for a floor-length silk gown, in bold and vibrant colors like red or bright pink. If you want it with some texture, then you can have lace embodied shoulders. Make sure the silk material is 100% pure and have a stretch back panel along with a large waist, so the dress is comfortable for you and makes moving around easy. This kind of attire is ideal for a black-tie wedding.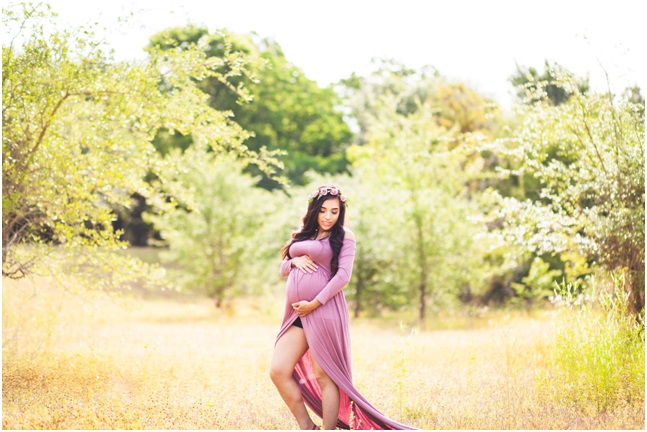 No matter how big or small your bump is, you don't have to be ashamed of how your body looks. Instead, you should be doing the opposite and flaunt your bump in the best possible way. For showing it off at a wedding, choose a flattering gown with an oversized flirty bow, this will not only make you look gorgeous but will also let you highlight the baby bump. You can either keep the dress length to your knees or get something in floor-length style. Because you are going to wear it to a wedding, have some lace and fancy off-shoulder sleeves as well.
Are you looking for a maternity wedding dress that not only looks beautiful on a formal occasion but is also practical and comfortable to wear during your pregnant days? We'll suggest a pink shaded gown, with cold shoulders and some festive flair. Pregnancy makes your bust grow bigger, and not every gown fits well on bigger breasts, so to feel comfy and look attractive go for spaghetti straps and a v-neckline.
Choose a Dress that Makes You Look Slim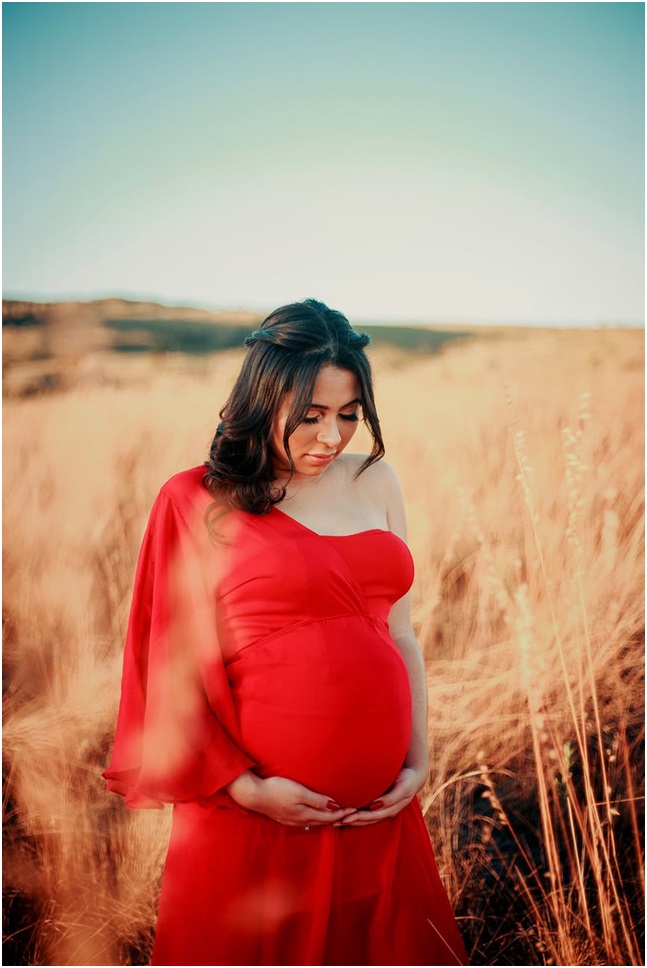 Soon after the first trimester is over, a significant number of women put on pregnancy weight, which is also healthy for both the mother and the baby. But not everyone is comfortable to look bulky at a wedding event. For such women, a gown with a flowy silk skirt, laced body, and a jeweled belt is the ideal option. The flowy material will not make their larger areas less visible, while the belt highlights the slimmest area of the body.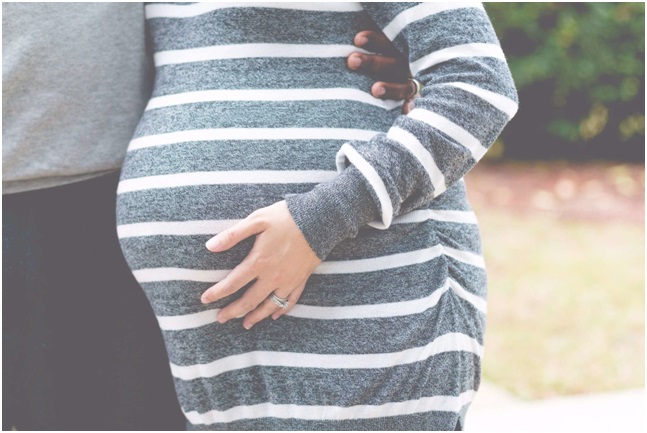 When it comes to formal maturity dresses, you don't always have to go for floor lengths; sometimes short length also looks perfect. Many people believe that floor-length dresses give more feeling of formal wear, but that is just a wrong conception. What you need to be smart with is the material of the dress. Knee-length is ideal with a growing bump, as the bigger you get, the length will get shorter. Have some pleating in your dress, so there is room for you to breathe and stay comfortable. For sleeve length, you can either go for no sleeves or cap sleeves. You can dress it up or down according to the occasion, like if you want to look fancy, then wear some sparkly accessories.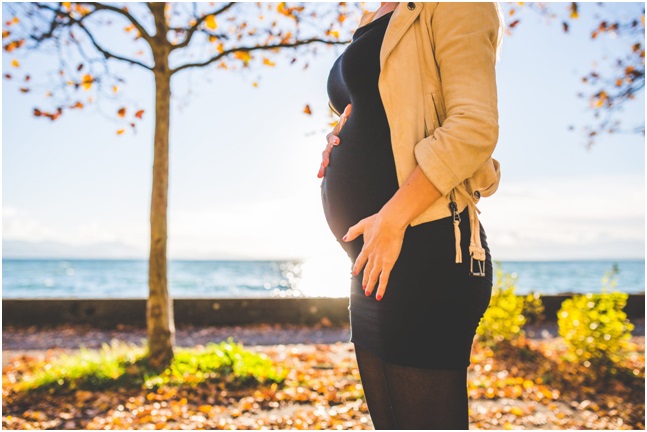 A little black dress is a must-have for every woman's wardrobe, and the same rule applies even when you are pregnant. Get one gorgeous looking black dress in a stretchy material like jersey, so it can easily accommodate your growing figure. The great thing about a black dress is that it's slimming, it hides the extra fat of your body and makes you look sexy. You can also wear a gown in black color, but a little black dress is just the perfect choice for a cocktail dinner.
Semi-Formal Wedding Dress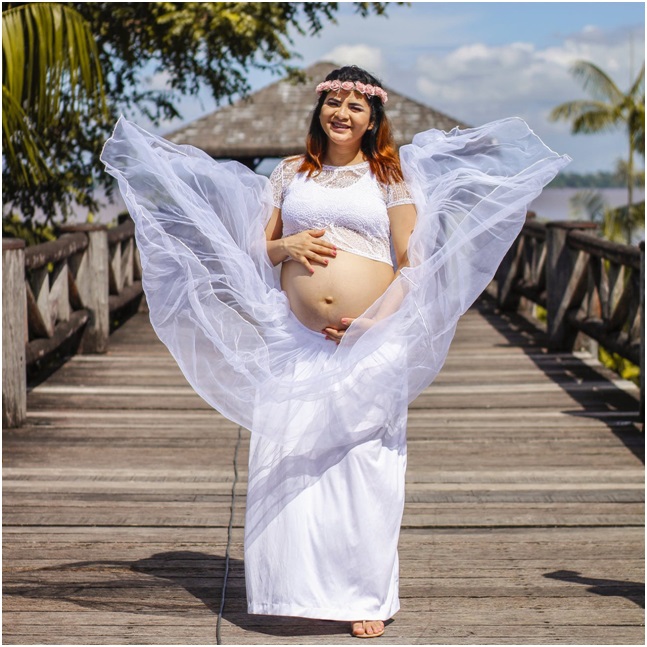 Pregnant and must attend a wedding that's semi-formal? Not to worry, go for a floral dress which has lots of flairs. You can either have it in silk material or chiffon fabric, as both these materials are great for occasions that are both formal and casual. Pregnancy can make most women lazy, and with all those hormones, you don't feel like putting a lot of effort in dressing up. A flirty floral dress is an ideal option as it requires no effort and will make you look just perfect for the event.
These are some of the ideas of what you can wear at a wedding event during your pregnancy days. You can add different accessories to glam things up and make a class statements with a gorgeous pair of shoes.