Have you considered buying a foldable phone? Well, the folding screen smartphone design trend is sweeping the market lately. The screen of folding smartphones has always been the major issue, but manufacturers have found ways around this and now have a number of options. The most common method allows the smartphone to bend in the center, resulting in a normal size phone.
The first one to launch this model was by Royole, known as FlexPai. The initial impression that was received was 'fun but flawed'. Though the tech used was splendid, the results weren't up to the mark. True, Royole was not a huge brand, so the expectations were set for the tech giants.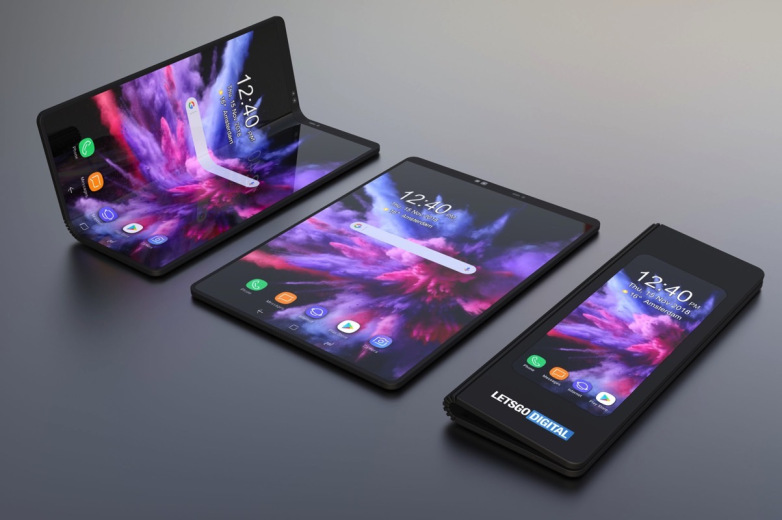 By February 2019, finished folding models from Huawei and Samsung emerged. LG's folding smartphone has come up with transparent designs. Google, ZTE and Lenovo also have foldable sets that are patented. What about Apple's emergence with a folding iPhone screen? The upcoming months will bring an answer.
All these folding smartphones have plastic displays. These are not as strong as the glass models. However, tech giant is working on getting the Gorilla Glass displays for their sets. It features a bendable glass that is ultra thin. The expected result may require a couple of years time.
Will this foldable gimmick work?
The folding screen phone isn't a real tech innovation. It doesn't provide anything special to users such as an increase in productivity. It's more of a publicity stunt, once consumers figure that out, the trend may fade away.
The big tech giants have been considering this idea for many years. Samsung came up with this idea all the way back in 2013. Well, the results so far aren't promising. It's taken a long time to get to the point we are at now and will likely take even longer to get a final design that works as intended. The tech holdups are not the only reason for this delay. Even the cost of production is assumed to be skyrocketing. Shocking news!
There is a lack of consumer demand for a foldable smartphone. These tech giants know this so they are only putting limited resources into foldable phones, the chance of this trend replacing a regular smartphone is slim! Smartphone sales have been on the rise, and the tech giants are finding more people buying the latest releases with the surge in buy now pay later services. If you are looking to buy these you can check out this site to find the best place to get them.
Can Samsung Galaxy Fold turn the plate around?
During Unpacked 2019, Samsung reported that we could see Samsung's Galaxy Fold in the market by 3 May. However, various reports of screen failure have created a question mark. The launch has been delayed by Samsung for now. The next possible launch is expected to be in July. Samsung hasn't officially confirmed it yet.
There are many concerns that hinder this model from attaining success. Let's have a look at the major issues that Samsung Galaxy Fold is facing:
The screen crease
Crease plays a major role in foldable smartphones. The display panels have attained great quality levels. Yet, the panel is made of flexible plastic. None of the tech companies have solved that issue yet.
Weight and thickness
The biggest concern of Galaxy Fold is its size. Its taller than Galaxy S10+, 50% more heavy and double in thickness. Though the weight is distributed evenly, the smartphone becomes narrow when folded. All together it gives an awkward experience!
Price
This latest trend is quite expensive. It shouldn't be a major problem, as R&D advances the costs may come down. However, the slacking demand is what raises the concern.
Hence, Samsung needs to surpass these technical obstacles and many more. As for the new release date, we will have to wait and watch patiently.