When it comes to resume trends for 2019, the name of the game is efficiency, data-driven, and accurate in every way. It is estimated that 40 percent of today's hiring managers are spending less than 60 seconds looking at your resume.
And 25 percent of employers are spending less than 30 seconds. Make the most of that time by avoiding these top resume mistakes to avoid in 2019.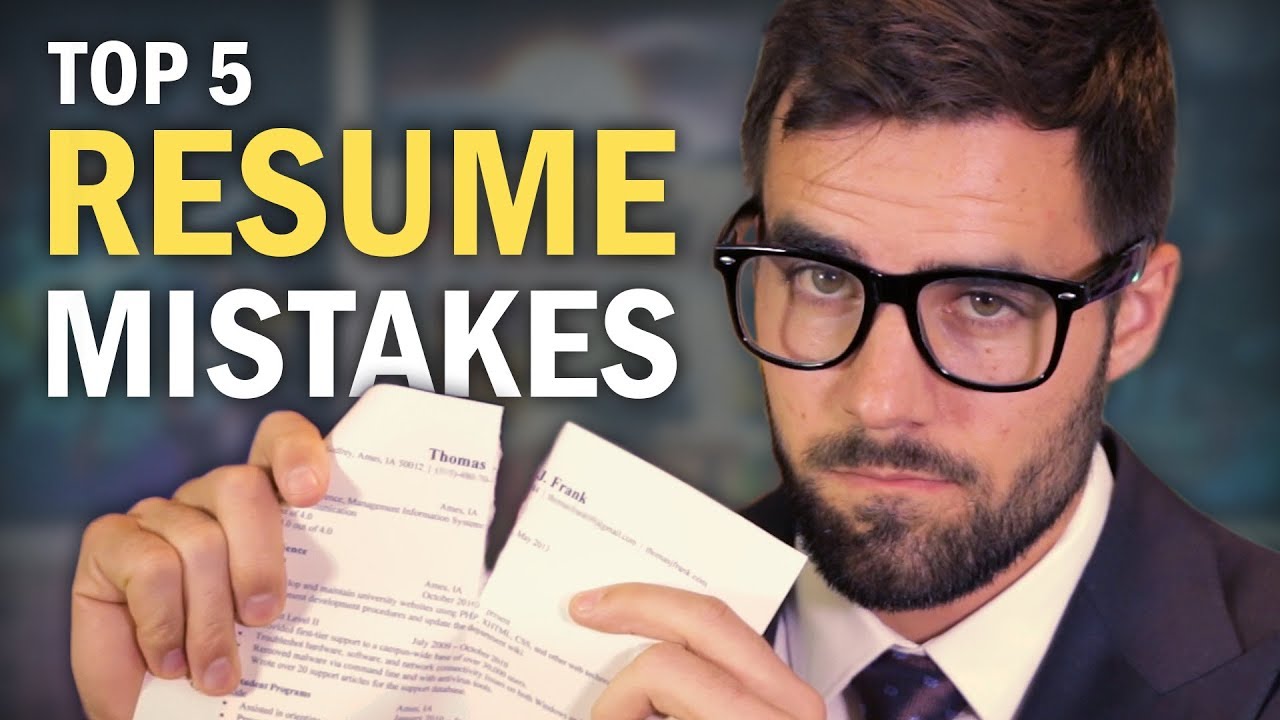 Most Common Resume Mistakes – Spelling
In 2019, with a bevvy of tools and technology at our disposal, spelling mistakes on a resume just shouldn't happen. But they do.
It is estimated that as many as 77 percent of hiring managers are still seeing spelling mistakes on their incoming applications. They don't have time for that.
A misplaced comma or misspelled name, or even a question mark that shouldn't be there is a glaring error to a hiring manager.  If you don't have thought enough to clean that up before you send it in, employers will assume your work product will mirror this sloppiness.
Forget To Use Keywords
Today's digital world is keyword driven. This is true in every single industry on the planet.
Good keywords breed success. A large number of applications go through a data tracking system, especially in big companies.
Just like your Twitter hashtag addiction, yes, you even need to optimize your resume too.
If your resume is generic or blah, or more than 10 years old, then it's time to optimize it to 2019 standards. Put keywords in your resume that models the headlines in the job ad, and the main words in the job description.
You don't need to be a keyword expert. Think of words you used to search to get to that ad in the first place and go from there.
Tell Them Too Much
You want to brag about your successes and accomplishments, but you don't want to tell them too much.
It's okay to brag about the time your peach pie won the country festival if you are applying for a kitchen or cooking job.
Expand on your successes and use numbers in short, simple sentences. You want to say you grossed X number of dollars for X number of clients in X amount of time.
You don't want to go on and on about a spelling bee wins, and then submits a resume that has spelling errors.
Try hiring resume writing services if you are stuck on how to find this balance.
Turn in an Information Booklet
When it comes to resume mistakes, going on and on for too long is a top one.
Remember that today's hiring managers aren't spending that long reading your resume. The shorter it is, the more time they will have to spend on the meat of your awesome sauce.
A resume longer than two pages is not likely to be read the way you want it to be. It shows the versatility of experience.
But if you can keep it to one page, you are closer to success. You don't want to be turning in an information booklet for a job that has a policy manual shorter than your resume.
A long resume is a deal breaker for as many as 17 percent of hiring managers.
A US recession is a few months away and there will be job seekers everywhere. Get ahead of the game now.
Use Personal Information
There's a fine line between that work and life balance. You don't want to show a future employer that you are ready to cross that line before you even meet them.
It sounds simple, but you want to keep your resume professional, in every way. Use professional business numbers, official emails, and keep your resume skills-based.
Handing in a resume for a job in the C-Suite with the email address of crazykatlady1001@gmail.com is a no-no. Google and Hotmail addresses are fine but use professional information.
Learn From the Best
Today's hiring manager does not have the time to emotionally overanalyze your resume. You need to be data driven to accommodate today's job tracking technology.
And you need to be accurate. Approximately, 75 percent of today's hiring managers are finding lies on resumes.
Of course, this will send your resume to the bin faster than anything else. But a missed comma could too!
Learn from the best and from the experts when it comes to building your success portfolio. Avoid these resume mistakes and spend some time on our Warren Buffet forum and learn from the best on your path to abundance.