How many times have you bought overpriced and impractical presents for the new mom in your life? Whether it's her first time or not, a mom with a newborn baby who hadn't slept well in a while and who's always taking care of her baby round the clock would prefer a gift basket full of adorable, useful, yet affordable baby and mommy essentials.
Buying or curating a baby gift basket isn't as tough as you think. As long as you know the basics and you already have an idea or theme in mind, buying or creating your own baby basket will be a sure swift.
Your new bestie mom or your sister who just got birth will definitely appreciate a gift basket for their little one if the 5 or 25 items in it are more than just a design.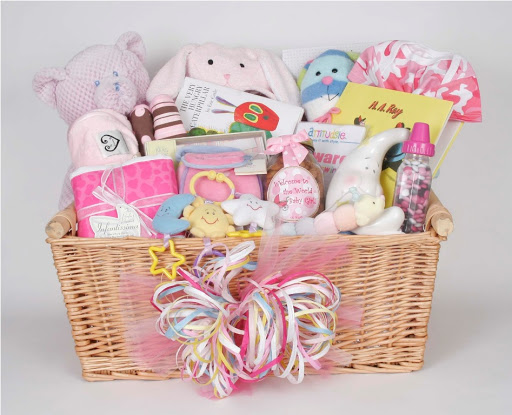 Whether you buy a premade baby gift basket from Online GiftsCanada's wonderful collections or you want to make it more personal by creating it from scratch, you'll surely find these charming gift set ideas helpful and worthy to buy or try.
A baby keepsake box
Give your mom-to-be colleague or gym buddy the right and lovely tools that she can use in documenting her baby's milestones. Among the things that you can include in this box are milestones cards, a baby memory book or journal, or even an Instax camera to capture the little one's first smile or walk. Make sure to choose a dainty and sturdy box or basket where the mommy can put baby memorabilia like ultrasound pictures, baby's hospital wristband, or his/her first lock of hair.
Essential newborn sets
A basket full of clothing sets that comes in different shades is perfect for every newborn baby. Blue, green, and gray for boys or pink, yellow, and purple for girls. Mix and match printed animal designs or the trendy pastel colors and ensure to include long and short sleeve onesies, burp cloths and towels, receiving blankets, shirts and pajamas, and cutie socks and mittens.
Complete nursery care kit
You can also fill your basket with grooming and health care items that every infant needs. Some of the things that you can include as gifts are finger toothbrush, teether, or gum massager for oral care, nail clippers and brush for grooming, and a digital thermometer, nasal aspirator, and emergency information card for medical needs. Scatter some delish candies or chocolates, too, for the new mom's delight.
A caddy full of milk bottles and baby diapers
Save the new parents some money by gifting them high-quality milk bottles and non-toxic baby diapers. Choose a durable and reusable caddy organizer that they can use to store other baby items.
A customized 12-pack bodysuits
Make the baby more camera ready for his/her monthly birthday shoots with twelve personalized onesies. From the first month (one) to the first year (twelve), make sure that the bodysuits gradually get bigger and suitable for the baby's age. Wrap them in a beautiful box, and you're all set.
Twinning Mommy and Baby (And Daddy, too!)
Surprise the new parents with a unique basket of baby clothes that comes with matching mommy and daddy shirts. New moms love dressing their baby the same thing as theirs, and this is your perfect gift for the millennial and fashionista mommas.
What are you waiting for? Level up your gifting skills and purchase or make one or all of these cute and bubbly baby gift ideas.